Presidential Search
Message from the Board Chair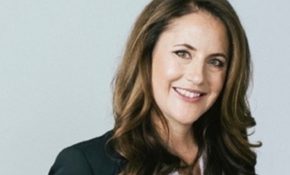 To the ECU Community,
Now that we have officially opened the doors of our new campus, we turn our attention to the search for Emily Carr's next President and Vice-Chancellor. The recruitment process is officially underway, and I want to let you know how you can participate in this important search.
July 2018 will mark the end of an era as Dr. Ron Burnett steps down from his role. Ron has spent over 20 years building ECU into the eminent educational institution that it is today, and for that, the Board would like to extend their sincerest and most heartfelt thanks.
The next President will need many skills to carry on ECU's mission. To help us find the best candidate, we have retained Caldwell Partners, an international recruitment firm with deep expertise in recruiting for presidential and senior level academic and art and culture positions.
Critical to the success of the search will be our consultation with University stakeholders. It is vital that you, the community, participate in this process.
ECU's Board of Governors has passed a motion confirming the composition of the 14-member Presidential Search Committee. The Committee comprises representatives from across the University and includes students, faculty, staff, a member of our Aboriginal community, and alumni. Each constituency group independently appointed its representatives and we held our first meeting on September 28.
The Board conducted extensive research on university search committee composition and received guidance from Caldwell on best practices amongst post-secondary institutions. To find out more about the Committee and how its members were appointed, please refer to the Search Committee section.
The Search Committee is tasked with overseeing the consultation process to define the candidate profile, screen and interview applicants, and recommend a candidate for final approval by the Board of Governors.
This month, Caldwell and the Search Committee will launch the consultation process to engage the ECU community in conversations around qualification, experience, and background to define the candidate role profile. We will provide specific details once the dates are confirmed.
I invite you to share your views with us via email or at one of the open forums that will be held for this purpose.
We will keep you informed about the search process over the coming weeks and months. If you would prefer to be kept informed via email, please sign up for updates below.
Best regards,
Kim Peacock
Chair
Board of Governors
Emily Carr University of Art + Design
We want to hear from you!
The recruitment process is officially underway for Emily Carr's next President + Vice-Chancellor, and the search committee wants to hear from you!

If you were not able to attend the Community Forum, we offer this online avenue to provide your thoughts around qualification, experience and background that will help define the candidate role profile.

Disclaimer: please note that this survey will not be collecting any personal information. We look forward to hearing from you!