Meet us at P-review in India and South East Asia this September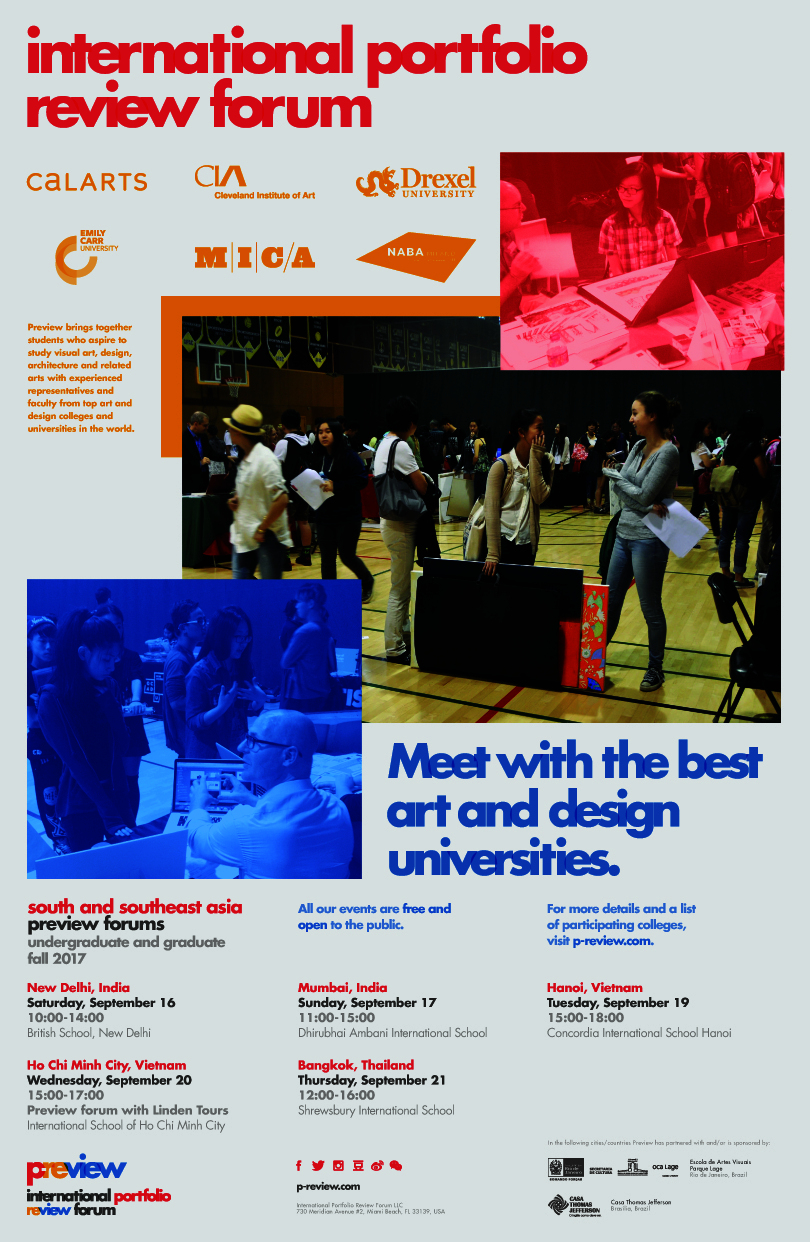 Saturday, Sep 16, 2017 - 12:00 AM - Thursday, Sep 21, 2017 - 12:00 AM
We want to meet you!
Representatives from Emily Carr University of Art + Design will be traveling to Delhi, Mumbai, Ho Chi Minh City and Bangkok as part of the P-review International Portfolio Review Forum. All events are free and open to the public,
Schedule:
New Delhi: Saturday, September 16, 10am - 2pm at the British International School New Delhi
Mumbai: Sunday, September 17, 11am - 3pm at Dhirubhai Ambani International School
Ho Chi Minh City: Wednsday, September 20, 3 - 5pm at the International School of Ho Chi Minh City
Bangkok: Thursday, September 21, 12 - 4pm at Shrewsbury International School
Get in touch with us directly to set up an individual portoflio review or meeting.