Help shape the future of creativity
Jesse Cathcart, a Master of Design candidate at Emily Carr University, creates more than structures — he creates opportunity.
"My time in Ghana has given me a unique perspective for problem solving in an underdeveloped country. I hope to continue to apply this unique perspective to design problems faced in the developing world."
Over the past few years, Jesse used his design skills to help bring leadership training to young women in Northern Ghana. Acting on his belief that education empowers individuals as well as their communities, he designed and built a Collaboration Centre where women can learn new skills from experts around the world.
Like Jesse, we want to build a foundation for students. We have made incredible strides with the opening of Emily Carr's new campus. Our state-of-the-art studios, classrooms and gallery spaces will promote innovation and creativity for generations of students.
But we still have work to do. We need your help to make this new building feel like home.
Donations will provide essentials like light tables in the illustration labs, multi-use sinks in the studio areas, and soft seating where students can unwind between classes.
Whether you make a one-time gift or set up a monthly donation, you are investing in British Columbia's artists, designers and changemakers. And with students like Jesse, there is no knowing how far your reach will extend.
Donate now to support students like Jesse.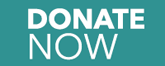 Do you prefer to mail your gift?
Learn more about Jesse's work as Project Manager for Create Change.