Photo Gallery: Fire Restoration at ECU
Images from the restoration process
Below is a selection of photos taken this past week as ECU staff and restoration professionals have been working to bring the building back to code following the October 5 fire. The fire was fully extinguished by our sprinkler system, limiting fire damage to the Research + Industry Office and nearby hallways.
The water, however, caused a significant amount of damage to walls and ceilings. These must be dried immediately to prevent the growth of mould. Unfortunately, the complex wall assemblies needed to support the unique needs of an art and design university have made the restoration process more challenging than usual.
Much progress has been made in the cleanup. We've removed all standing water, ensured air quality is healthy, replaced fire sprinkler heads, and tested the electrical, fire safety and security systems to confirm that they are fully functioning.
While every effort is being made to get Emily Carr back to its original state, unfinished walls or relocated shops, classrooms and studios will be a regular part of many students' experiences for several weeks.

Thank you for your patience and understanding while we work to get the university back up and running following this unfortunate event.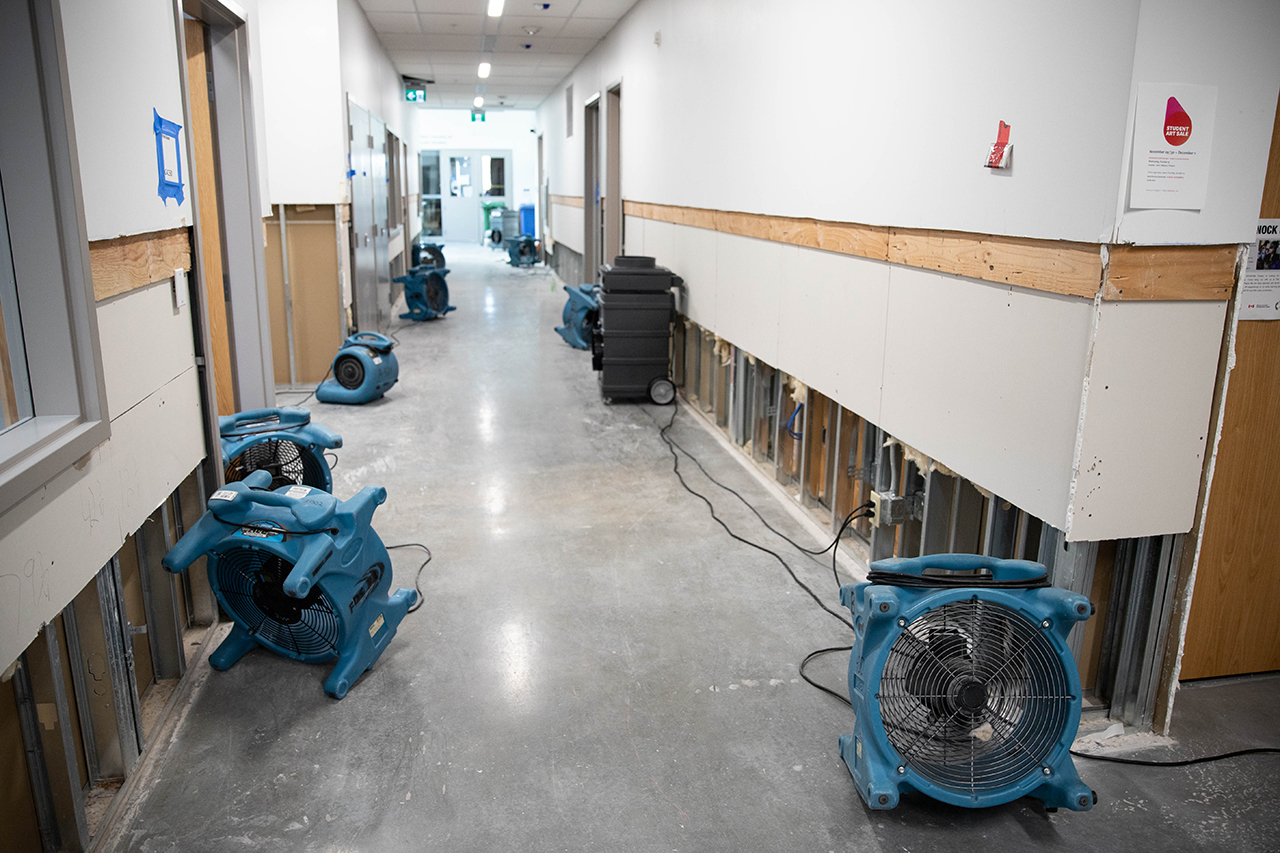 Industrial blowers circulate air to prevent mould from forming following the removal of wet construction materials in the hallways of the university. (Rob Maguire/ECU)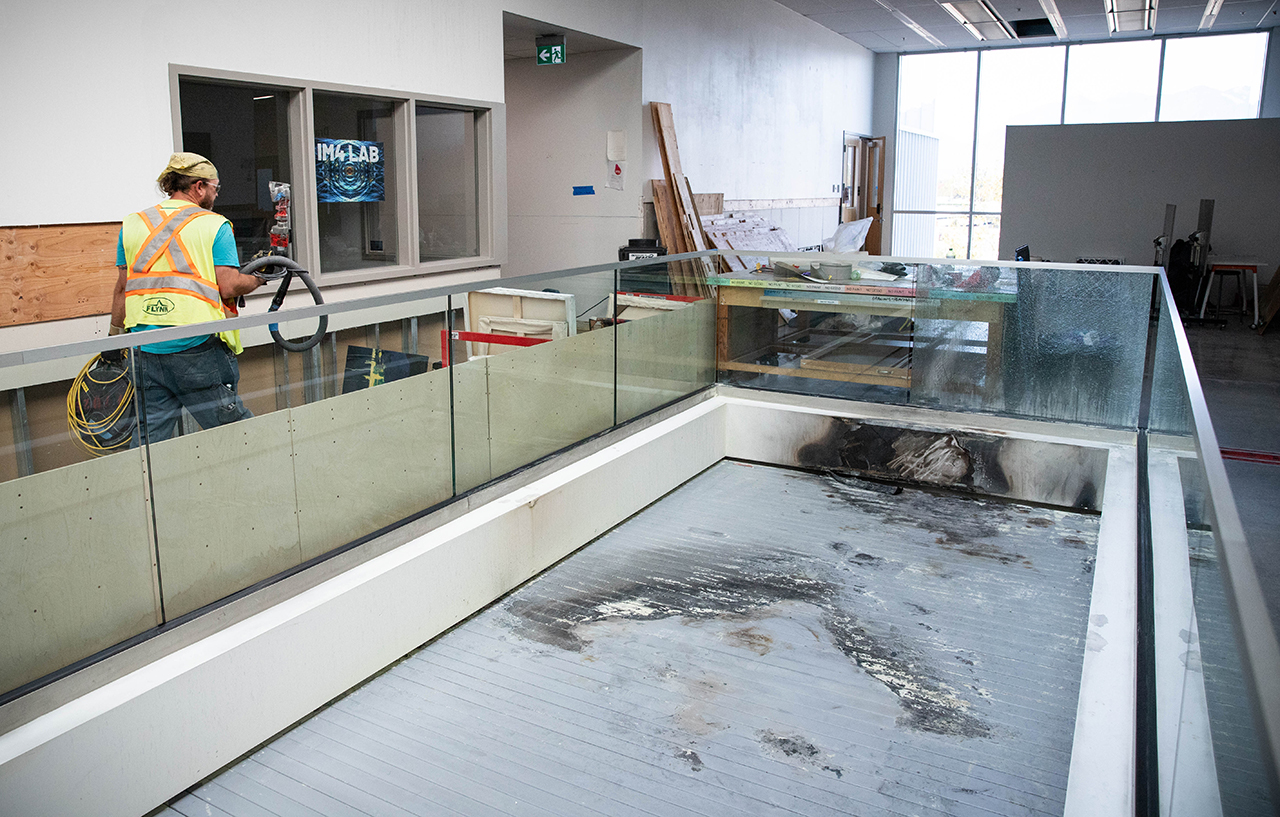 A fire shutter in one of the atriums on Level 4 sustained damage after closing to protect lower levels. (Rob Maguire/ECU)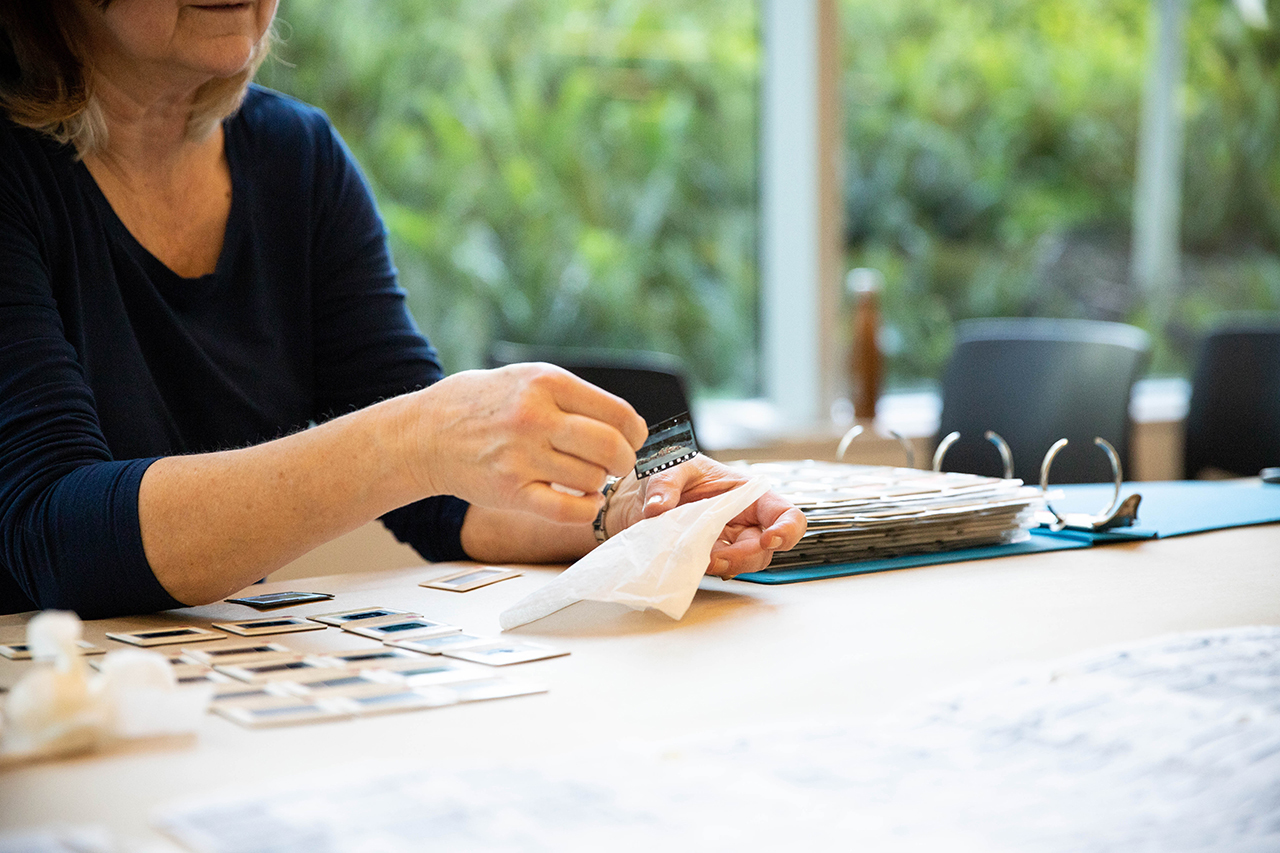 After water found its way into the library's slide collection, library staff took apart each slide individually for cleaning, drying, examination and reassembly. (Perrin Grauer/ECU)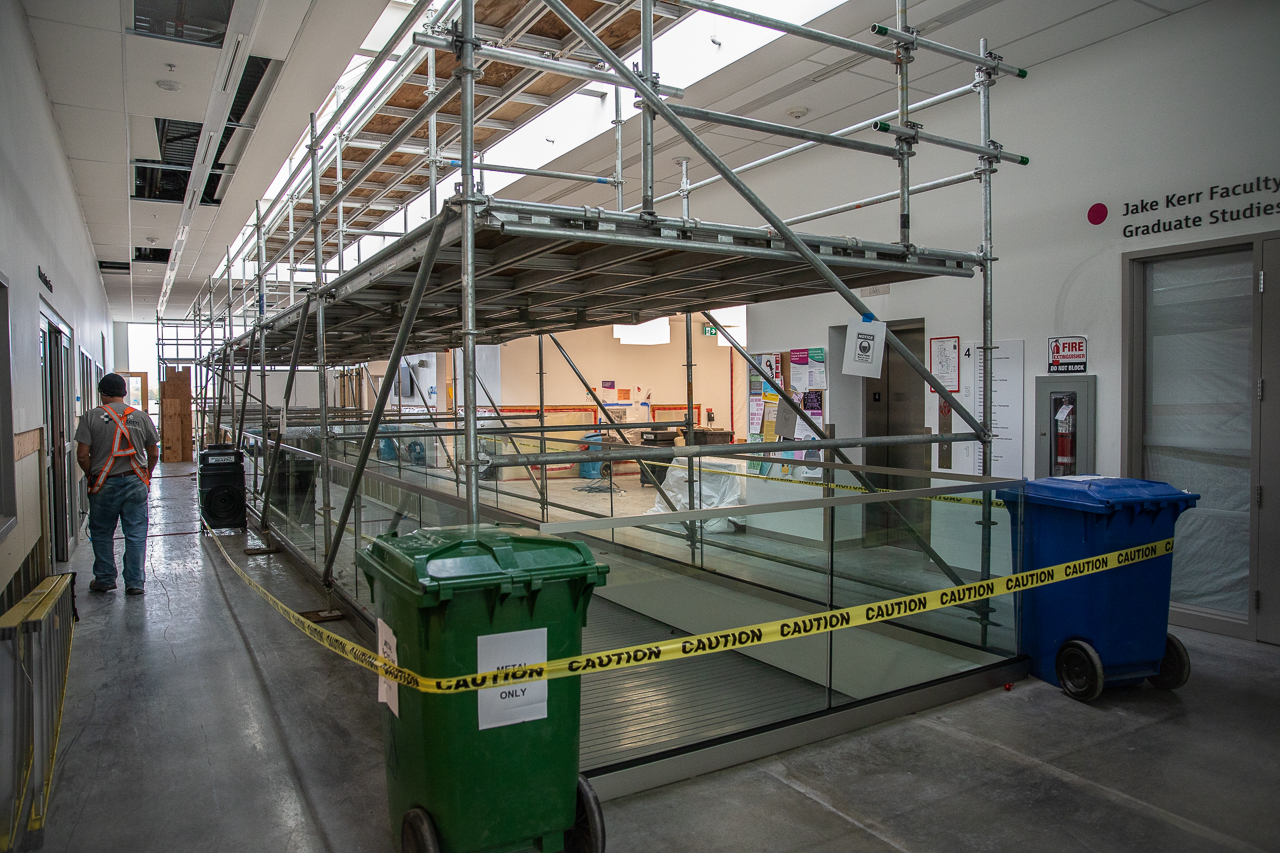 Scaffolding fills an atrium on Level 4 so that restoration crews can repair the water damaged ceiling. (Rob Maguire/ECU)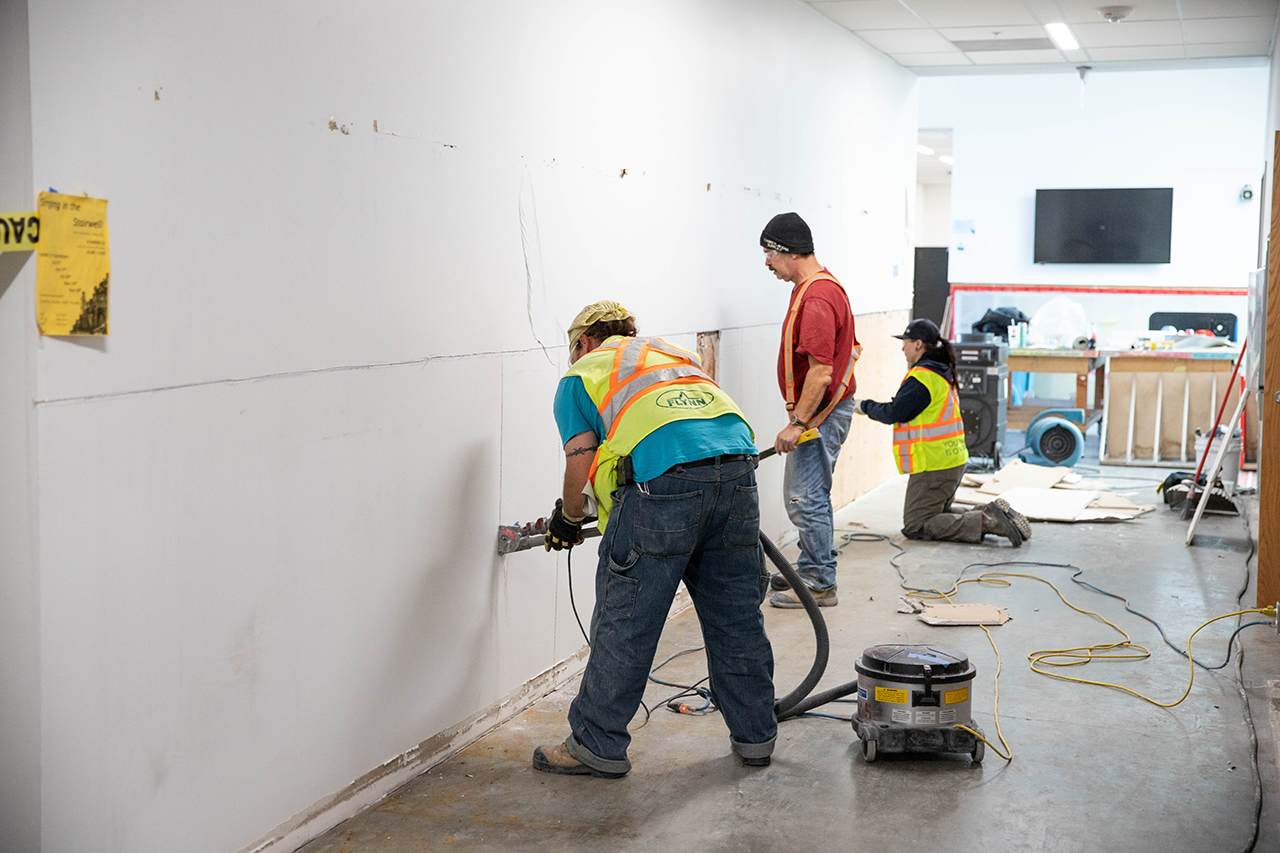 Restoration staff work to remove water-damaged drywall and plywood on Level 4. (Rob Maguire/ECU)
Restoration staff work in the university's Wood Shop. (Rob Maguire/ECU)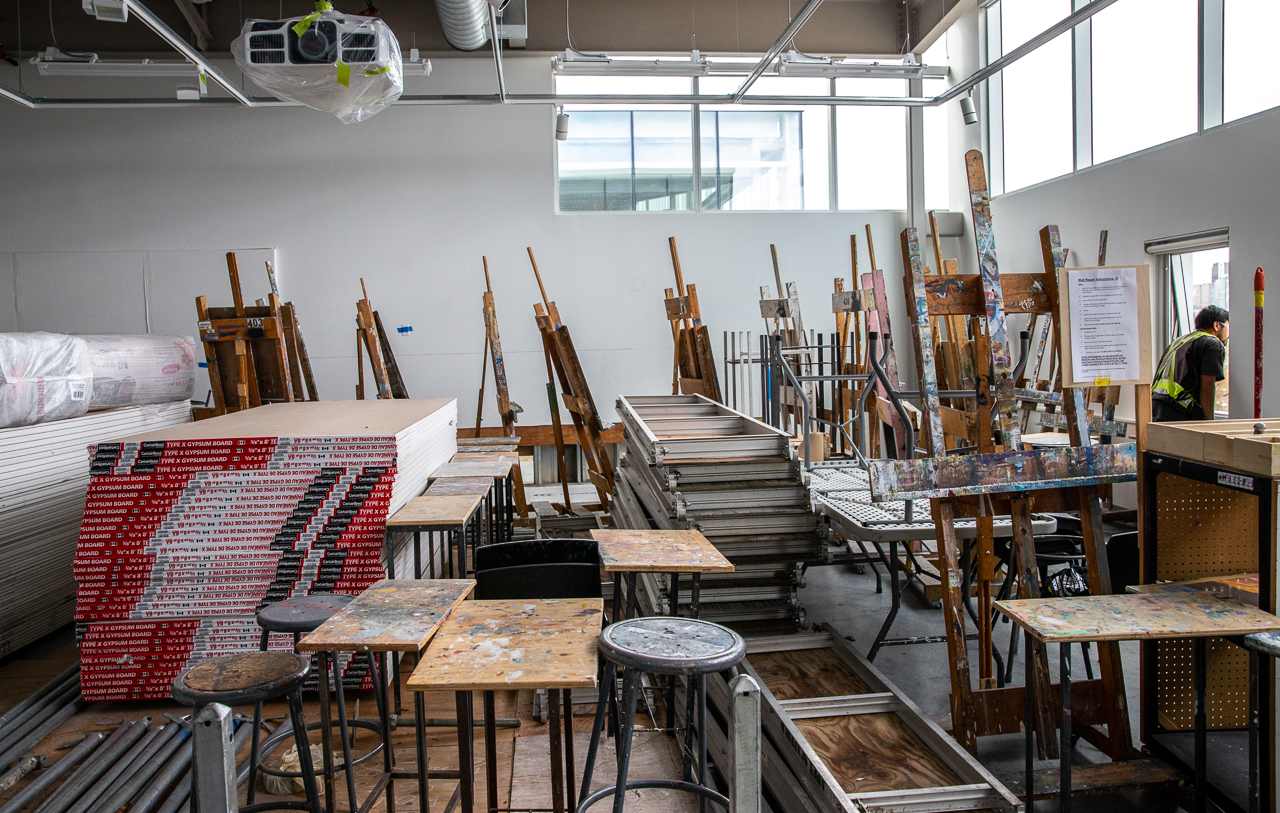 Construction materials used in the restoration process fill the space between painting easels in a studio on Level 4. (Rob Maguire/ECU)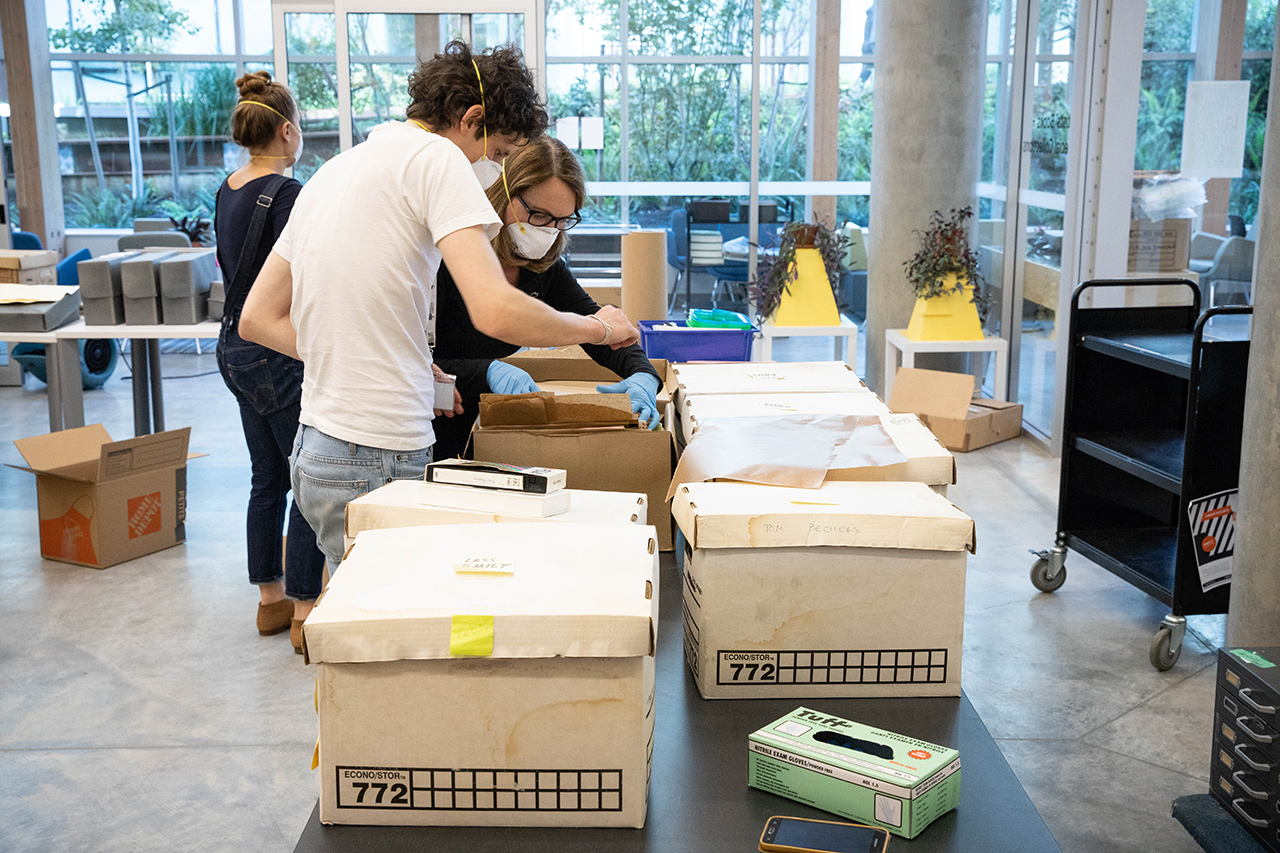 Library staff work to dry and separate water-damaged materials from the university archives. While some copies of discontinued or historical publications got wet, damage to artworks was exceedingly rare. (Perrin Grauer/ECU)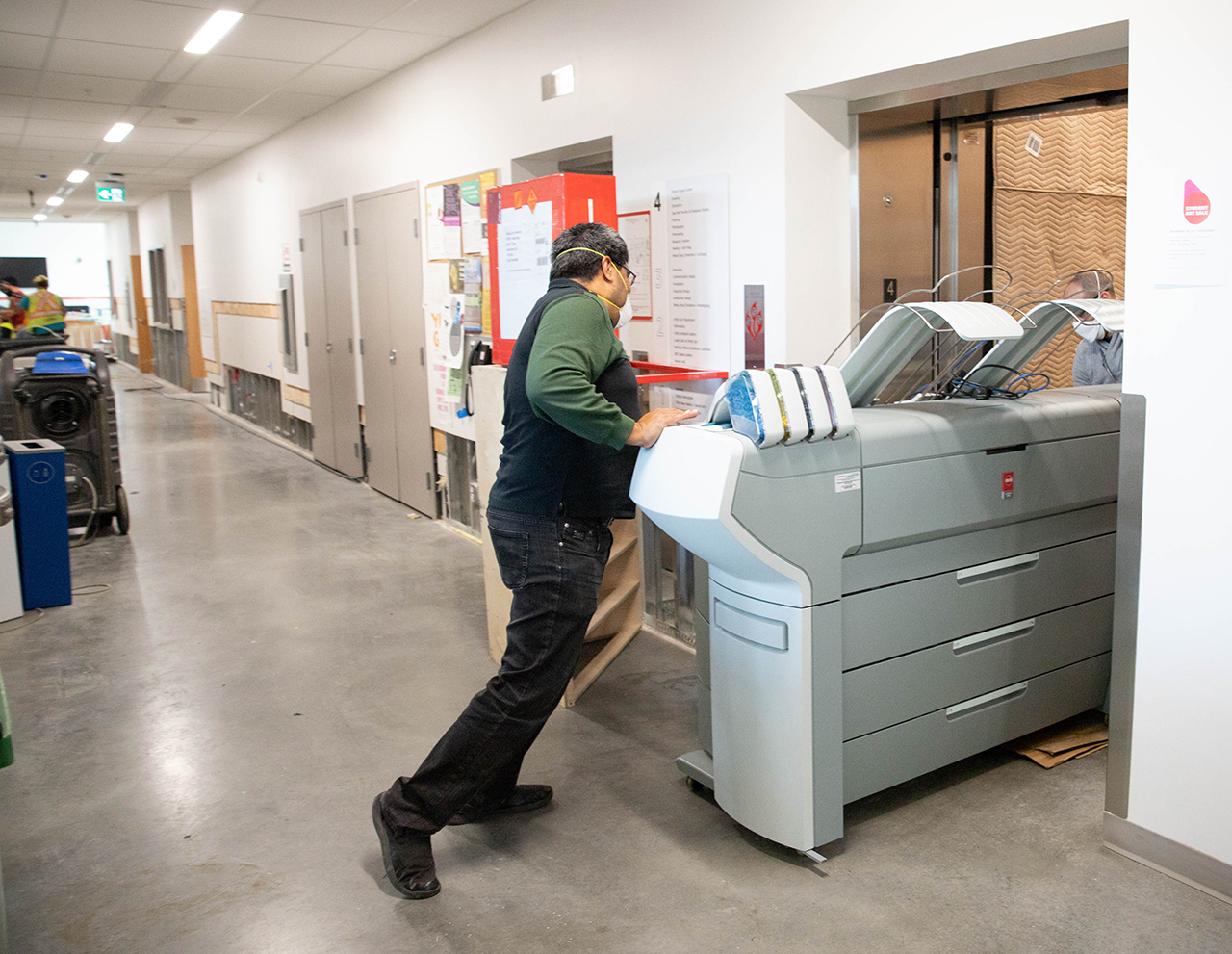 An ECU staff member puts their shoulder to one of the university's large format printers. (Rob Maguire/ECU)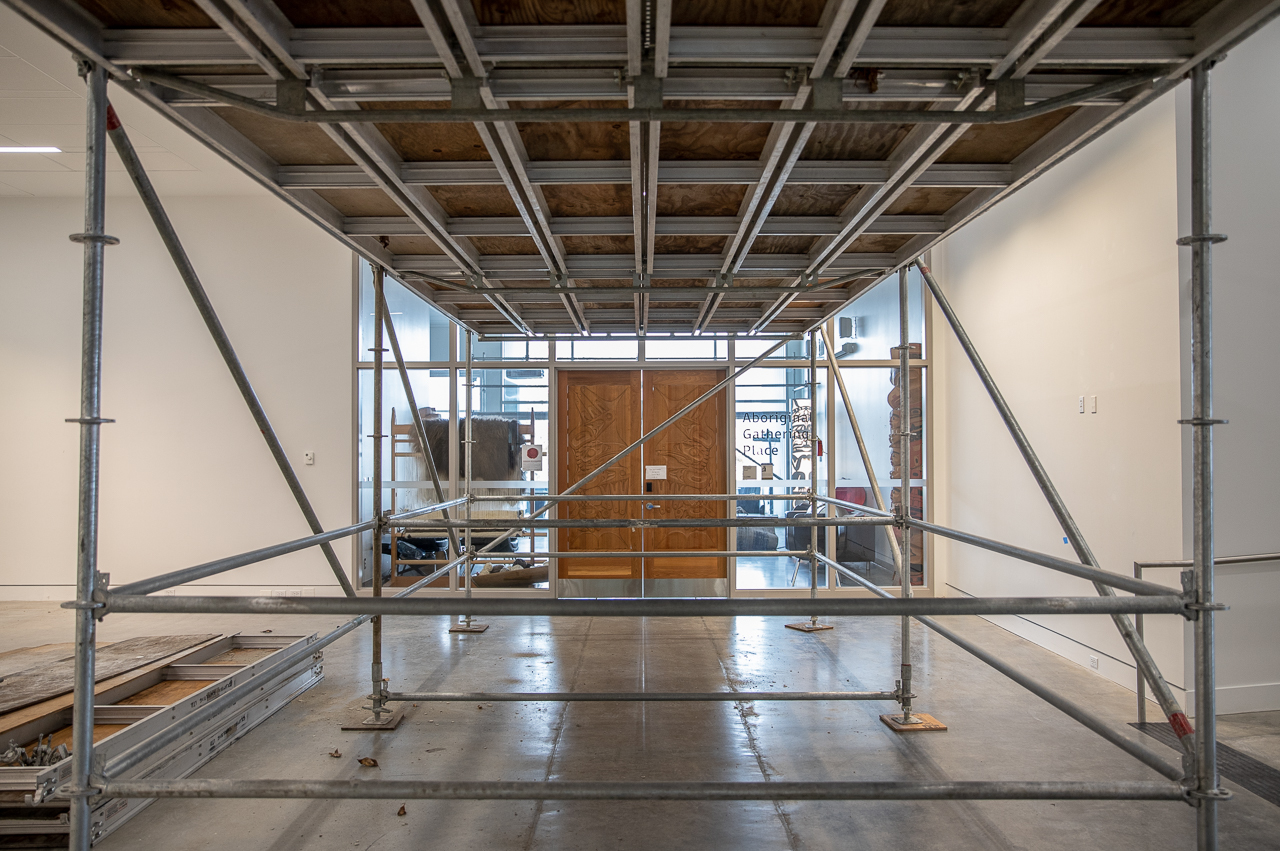 On Level 1, scaffolding bridges the area between the President's Office and the Aboriginal Gathering Place so that restoration crews can repair the water damaged ceiling. (Rob Maguire/ECU)