Chair in Indigenous Studies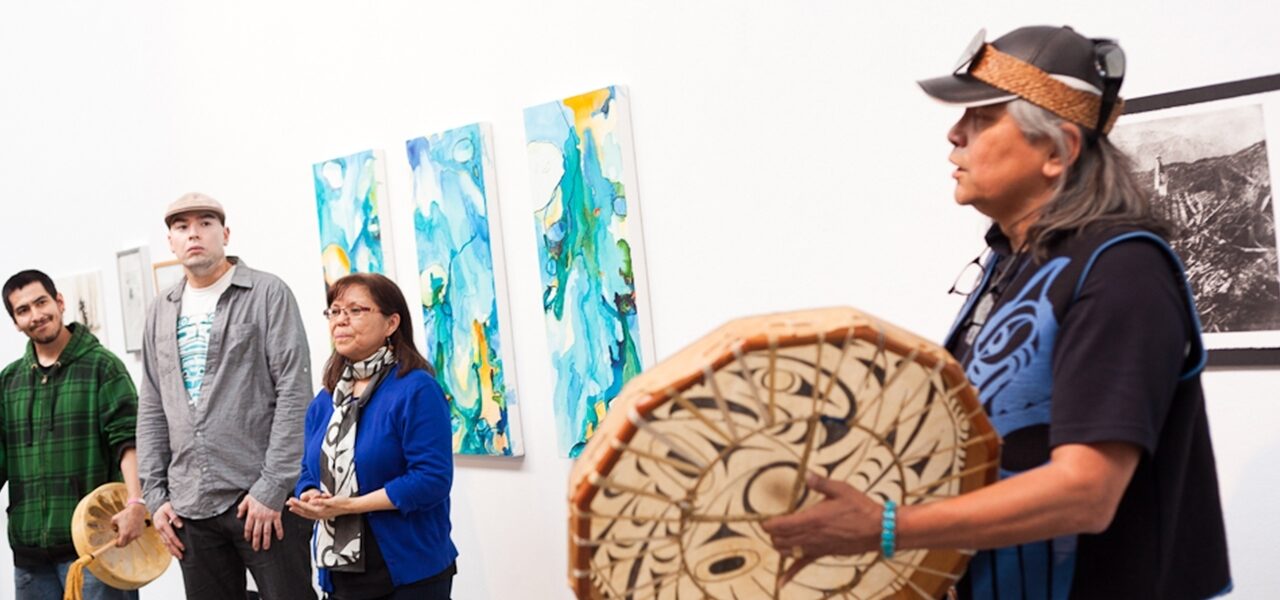 Telling the story of contemporary Indigenous art through art history and archival research, discourse and dissemination.
If you are interested in the development of contemporary Indigenous art, the work of Emily Carr University's newest Canada Research Chair, Richard Hill will move you. The primary project within this studio is to research and produce a narrative on the history of contemporary Indigenous Art in the 1980s and 1990s, a period roughly coinciding with the emergence of art-school trained Indigenous artists.
Research will focus on the efforts of these Indigenous artists to create space for their own discourse and to access institutions of the art world that had previously excluded them. The work will generate a large research archive with significant potential for use by researchers, teachers, students, artists, and others. How such an archive might be designed and managed to maximize its dissemination to other users, through the creation of the online Archive of Modern and Contemporary Indigenous Art, will also be explored.