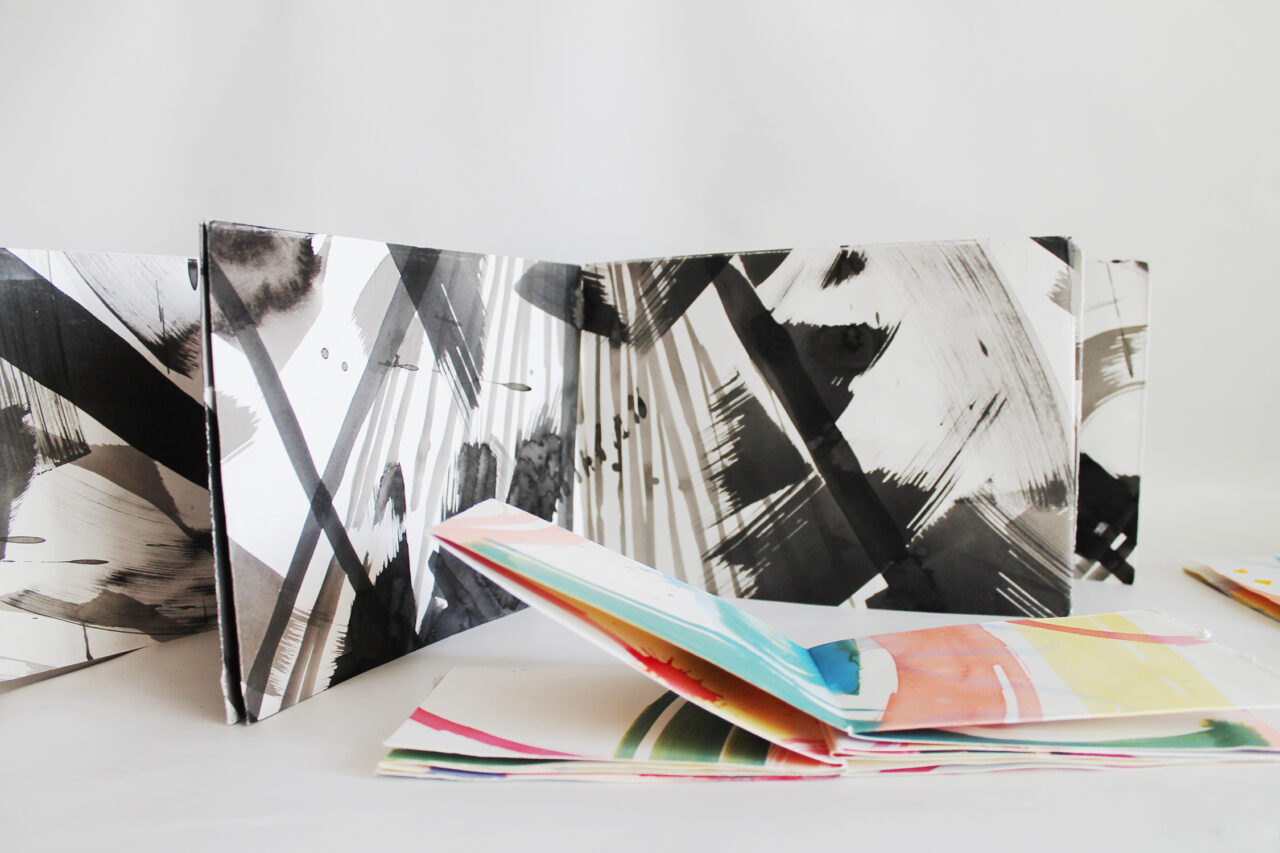 Get your creative energy flowing with this exciting design intensive! Surface design has many applications including textiles, interior design, home décor, craft-based and editorial projects. Through a variety of exercises, you will explore creative ideation strategies, composition and colour theory, and pattern development. Learn to hand draw and prototype repeating patterns that can be applied to any number of surfaces or projects. By the end of the course, you will have developed a set of skills that will be useful in many industries and creative pursuits, including interior design, printmaking, textile design, fashion design and illustration.

Upcoming Sessions
There are no scheduled sessions for this workshop. Please check back for updates.
Students participating in the Intro to Surface Design online workshop will need to have access to a computer, headphones + mic, and to a camera (smartphone or tablet) to document and share progress of their work. Students will need to source their own supplies for the course and can expect to spend $85-$95.
You will find below the list of essential and optional materials for the Painting studio. Please note that all estimate prices are quoted from Opus Art Supplies, unless otherwise indicated. You are welcome to source materials from other arts + crafts stores, and use materials that you already have at home, provided that they serve a similar purpose for your studio work.
Learning Outcomes
Through successful completion of this studio, you will be able to:

Identify and describe the ideation to creation design process
Describe fundamental principles or design and colour theory
Use diverse techniques to manipulate 2D materials into 3D objects
Create repeat and tiled patterns that may be used in various art, design and craft applications
Identify critical successes and areas of improvement in personal and peer's projects/work
About the instructor
Stephanie Fortin trained in interpretive illustration at Sheridan College (Oakville, ON) and completed an interdisciplinary Bachelor of Fine Arts with a focus in textiles and art history at Nova Scotia College of Art and Design University (NSCAD) (Halifax,NS). Stephanie's work crosses between art, fashion, design and craft. Fortin held a full time artist-in-residence position at Harbourfront Centre (Toronto, ON) in the textiles studio until 2014 during which time she also ran an accessories company. Stephanie was a past member of The Contemporary Textile Studio Coop (Toronto, ON) and recently took part in the inaugural year of the Akin + Museum of Contemporary Art Toronto (MOCA) studios. Fortin has exhibited work in Canada, The United States, and China. Stephanie currently lives and works in Toronto, Ontario, Canada.