Architecture + Environmental Design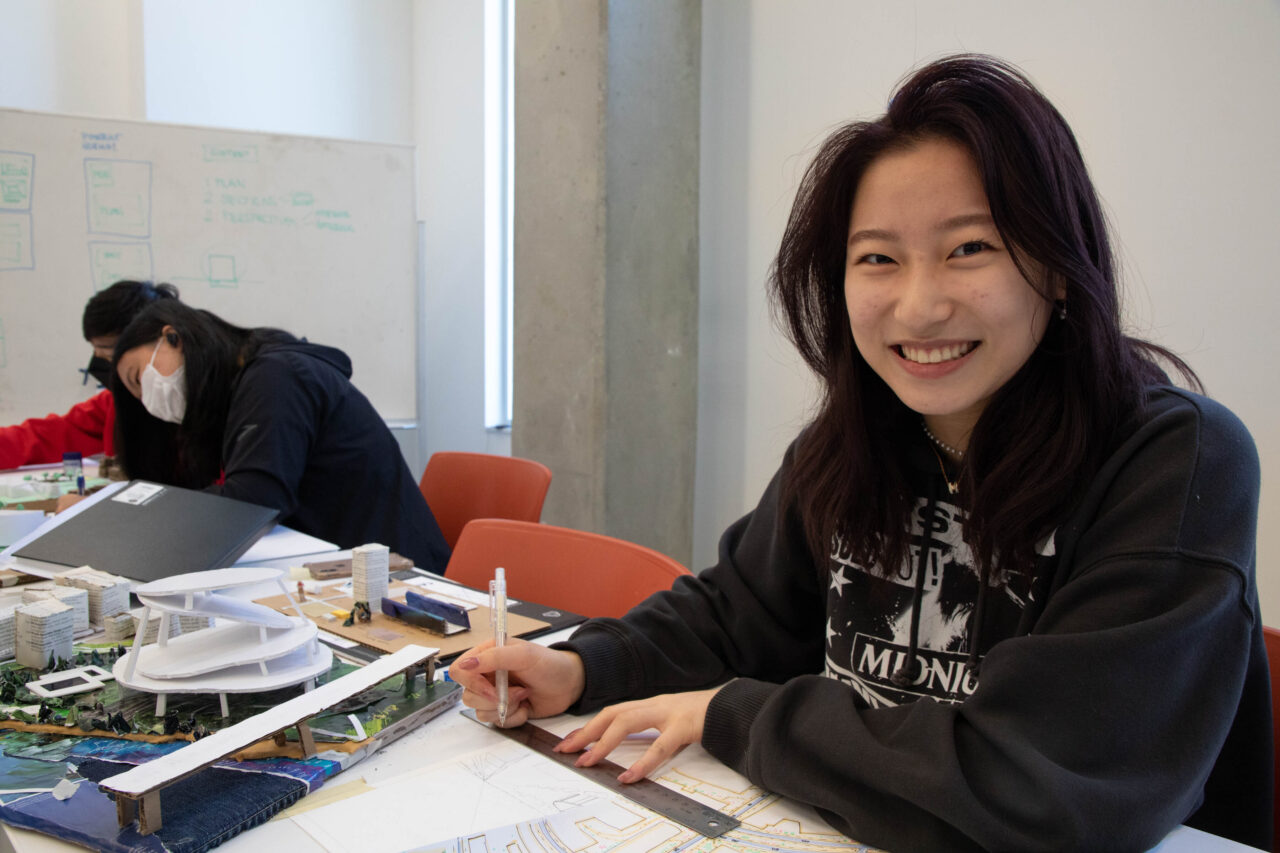 July 4, 2023 - July 28, 2023
9:00am - 4:00pm (Pacific Time)
Monday to Friday | 4 weeks
On campus format
Students: Ages 16-18 years, or who have completed Grade 10 by July 1, 2023.
Tuition: Save $200 with the early bird rate if you register by March 31, 2023. View registration and tuition information, and register now.
In this Summer Institute for Teens studio, investigate architecture and its surroundings through hands-on model-making, technical drawing and creative problem-solving. You will consider buildings, spaces, and landscapes from a design perspective though intensive site analysis. You will become familiar with drafting tools and conventions and learn how to create plans, sections and architectural elevations as well as how to translate those drawings into scale-models. By the end of the program, you will have completed a site study and built a model for your portfolio.
Questions?
For general enquiries, please contact us for assistance.