Architecture + Environmental Design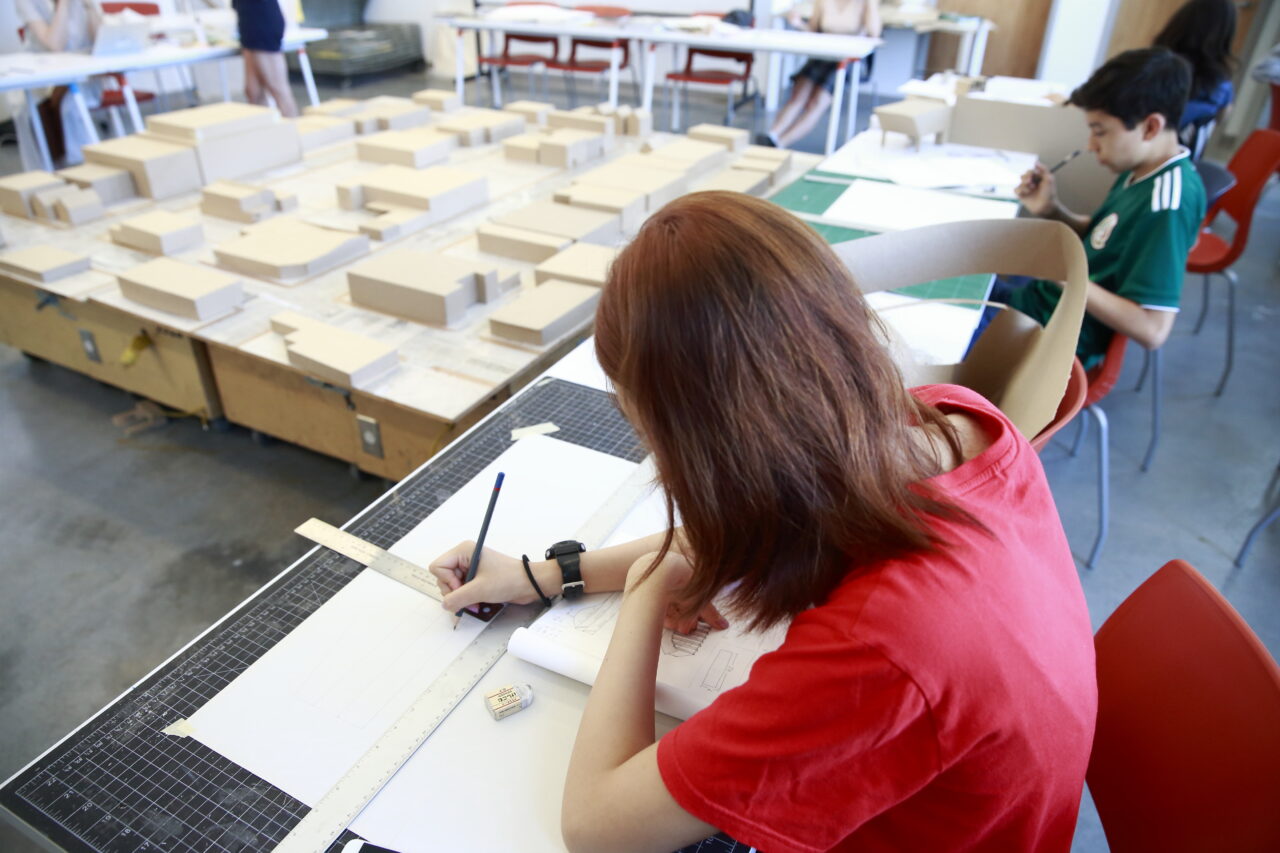 Investigate architecture and its surroundings through hands-on model-making, technical drawing and creative problem-solving in this practical studio course. You will consider buildings, spaces, and landscapes from a design perspective though intensive site analysis. You will become familiar with drafting tools and conventions and learn how to create plans, sections and architectural elevations as well as how to translate those drawings into scale-models. By the end of the program, you will have completed a site study and built a model for your portfolio.
The Architecture + Environmental Design studio runs on campus July 4-29, 2022, Monday, Tuesday, Thursday and Friday, from 9am-4pm (Pacific Daylight Time, GMT -7). This studio is offered through the Summer Institute for Teens 2022. Please visit the Summer Institute for Teens main page to learn more about the program and access the registration webforms.
Learning outcomes
Through successful completion of this studio, you will be able to:
Demonstrate an understanding of the design process and its application to architecture design
Employ architectural abstraction for the purposes of scale drawing, concept sketching and modeling
Demonstrate practical knowledge of technical drafting tools, methods and techniques
Demonstrate an increased awareness and understanding of 3D space and design
Apply site analysis skills and demonstrate an appreciation for the contextual aspects of architecture design
Materials & Resources
Students participating in SIT will need to source their own supplies for their registered studio.
Full list of supplies will be available by May 1st, 2022
Estimate cost of supplies: $70-90