Creative Coding + Web Design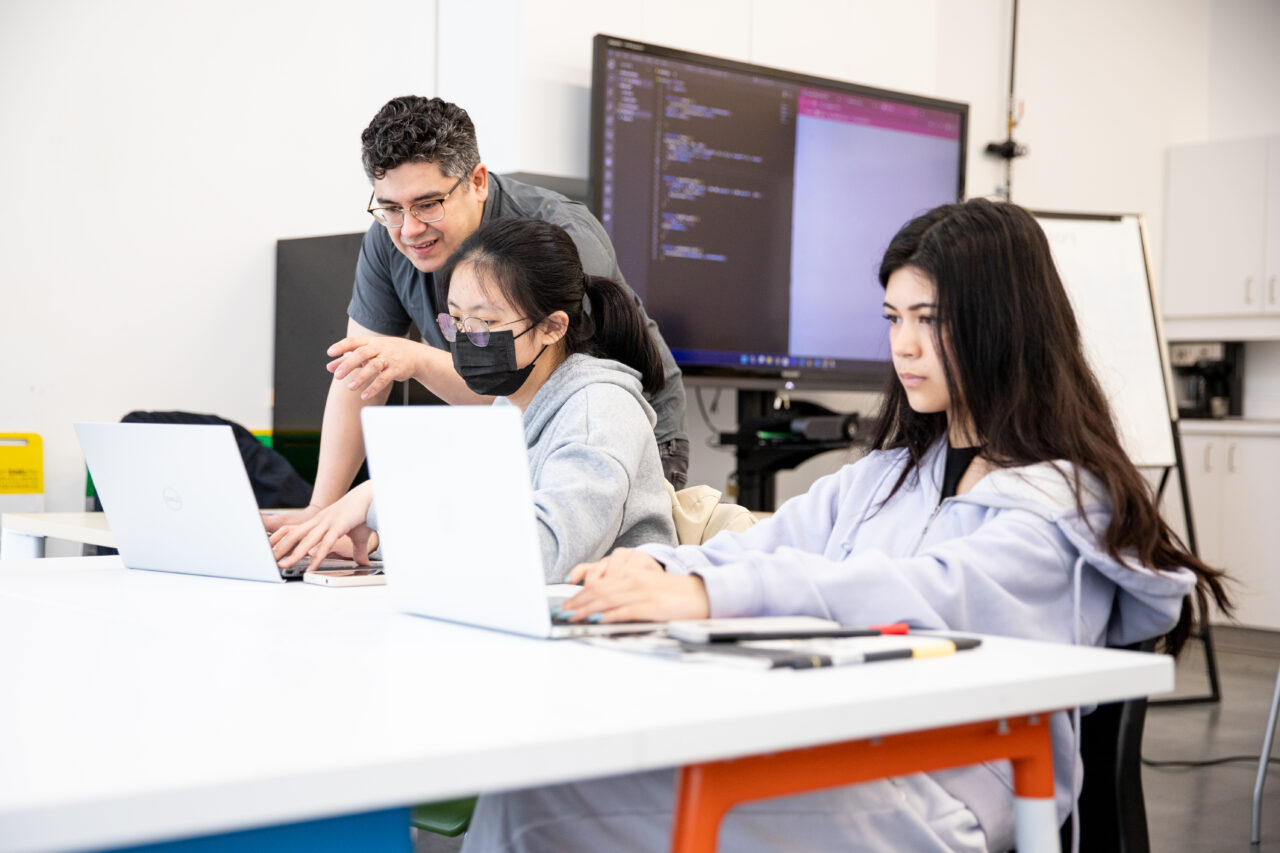 July 4, 2023 - Friday, July 28, 2023
9:00am - 4:00pm (Pacific Time)
Monday to Friday | 4 weeks
On campus format
Students: Ages 16-18 years, or who have completed Grade 10 by July 1, 2023.
Tuition: Save $200 with the early bird rate if you register by March 31, 2023. View registration and tuition information, and register now.
Learn to understand programming as an artistic medium and become familiar with common web programming languages in this Summer Institute for Teens studio. No previous coding experience is required; your instructor will guide you every step of the way! Expand your creative possibilities as you learn to express yourself using programming to create digital media art and interactive designs. Learn to develop interactive experiences for the web and apply programming concepts to create interactive web apps, generative art, and data visualizations. You will come away with foundational coding and problem-solving skills and the ability to implement your creative design concepts using javascript and p5.js.
Get inspired by a few of the student projects from our one-week Spring Break Camp in Code Art (they created these in just 15 hours – imagine what you can do over 4 weeks):
Student Project 1: Alice (mouseover to interact with this one!)
Questions?
For general enquiries, please contact us for assistance.