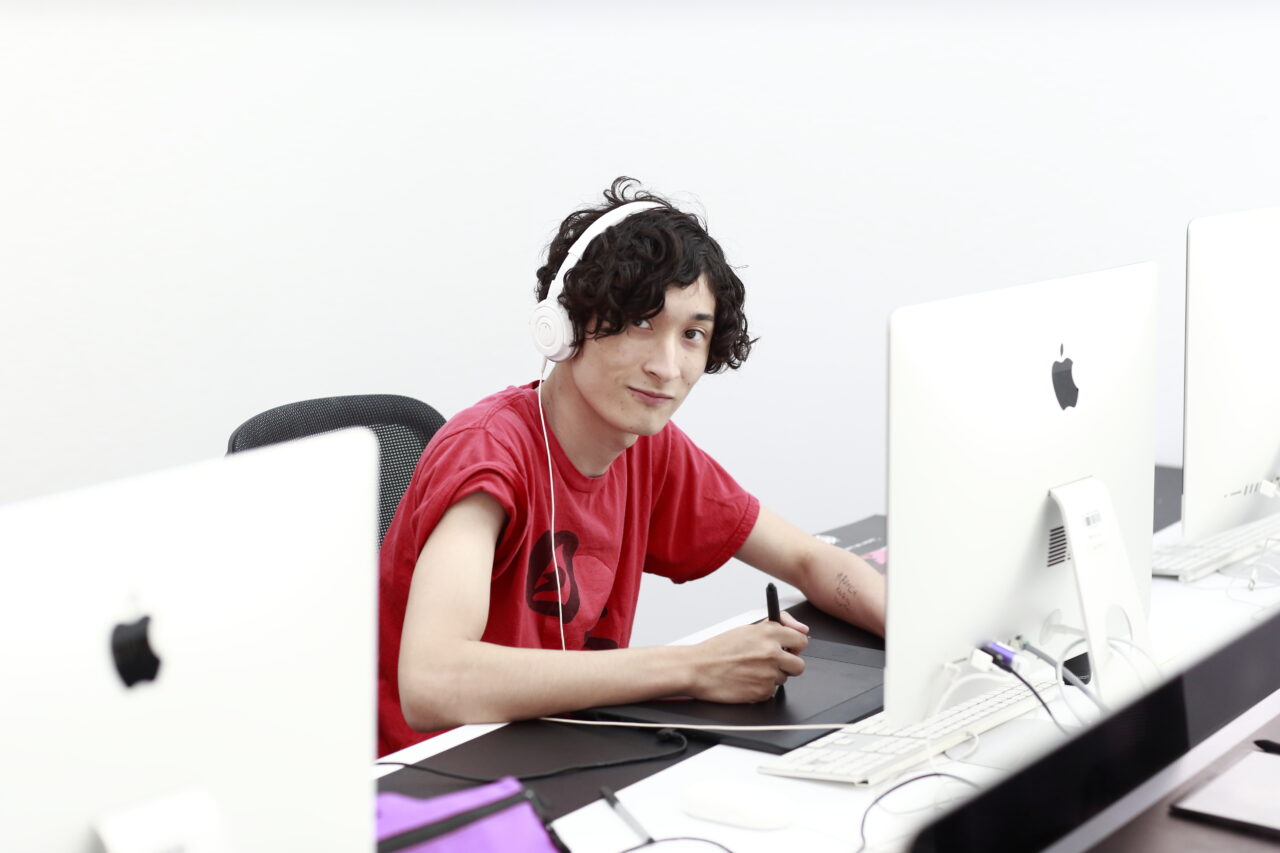 Bring your storytelling to the next level through game art + design! In this fun studio, you will learn the fundamentals of game design and how to communicate your ideas in this interactive medium. You will apply linear and non-linear storytelling techniques to develop a story concept, and use visual design principles to develop the look and feel of your game. You will learn simple coding and programming skills to prototype game mechanics, develop creative problem solving skills, become familiar with the design process as it applies to video games, and learn how to apply basic UX design methods towards achieving a fun and positive user experience for your game.
The Game Design studio runs on campus July 4-29, 2022, Monday, Tuesday, Thursday and Friday, from 9am-4pm (Pacific Daylight Time, GMT -7). This studio is offered through the Summer Institute for Teens 2022. Please visit the Summer Institute for Teens main page to learn more about the program and access the registration webforms.
Note: This studio is FULL.
Learning outcomes
Through successful completion of this studio, you will be able to:
Acquire a solid understanding of game design fundamentals
Apply storytelling techniques towards developing a game concept and creating authentic characters and environments

Apply basic notions of visual design to develop the visual identity of a game

Develop a basic understanding of sound design and how it can be used to enhance the narrative and user experience
Apply simple coding and programming skills towards building an interactive digital game
Become familiar with the iterative process as applied to the UX design of video games: prototyping, play testing and fine tuning.
Materials & Resources
Students participating in SIT will need to source their own supplies for their registered studio.

Estimate cost of supplies: $50-$70
Required software:
*ECU will provide access to the required softwares.

About the instructor
Ryan Dunnison is a graduate of the Art Institute of Vancouver (now LaSalle College) where he won Best of Show for his portfolio in Game Art and Design. Upon graduating, Ryan began working in the Vancouver game industry, getting his start as a Quality Assurance Tester and working his way into Game Design roles at East Side Games and later BANDAI NAMCO Studios Vancouver. Between roles at these two companies he began teaching at the LaSalle where he built material for and taught over 10 courses relating to game design and development. He also developed and instructed a course in the final quarter of School Creative's Game Design program.
Ryan's work in games extends beyond his time developing and teaching, as he spends some of his time outside these jobs doing research on the history of the game industry, with a focus on the local industry here in BC. Today, his primary work is with Playful Fox Games, a company he started after leaving BANDAI NAMCO, where he has developed a mobile game, Stockroom Scramble, and is currently working on a console title.