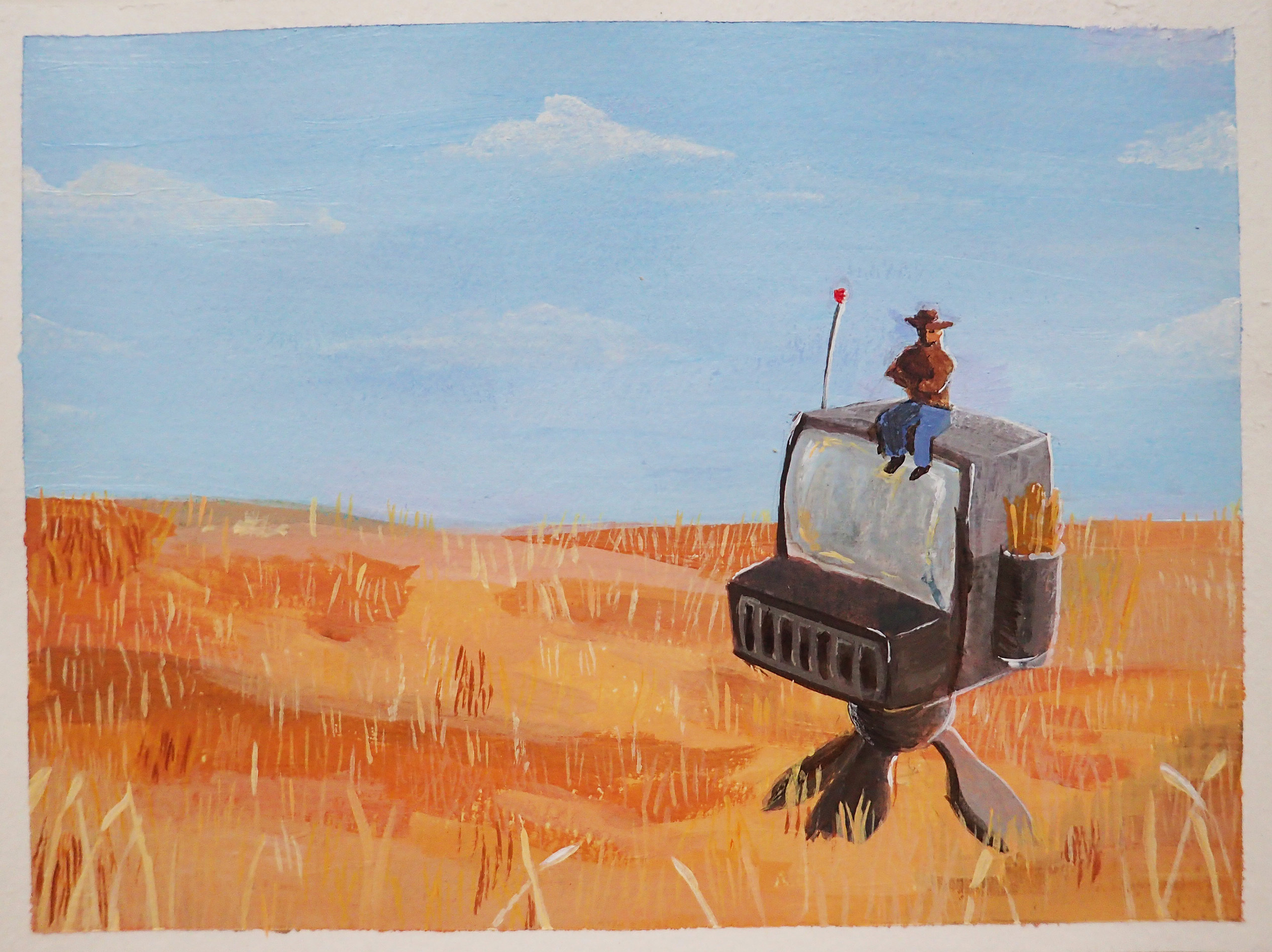 Investigate how observed and imaginary spaces and objects can be represented with acrylic paint and mixed media. Challenge yourself to take new approaches to your work as you experiment with abstraction and realism in order to further develop your personal style. Build technical skills through rigorous exercises in paint application, brush strokes, composition and colour theory. Historical and contemporary practices will be considered.
The Painting studio runs online July 5-30, 2021, Monday, Tuesday, Thursday and Friday, from 9am-4pm (Pacific Daylight Time, GMT -7). This studio is offered through the Summer Institute for Teens 2021. Please visit the Summer Institute for Teens main page to learn more about the program and download the registration forms.
Learning outcomes
Through successful completion of this studio, you will be able to:
Develop a greater understanding of colour theory through research and reflecting on your personal history.
Investigate conceptual ideas through creative writing and experimentation.
Experiment with various mixed media, non-conventional tools and supplies.
Develop technical skills in various mediums through gesture and materials.
Communicate your ideas to the viewer through your work.
Materials & Resources
Students participating in SIT will be required to have their own access to the required hardware and supplies for their registered studio.

Estimate cost of supplies: $170-$190
Required software: None.
Required hardware:
Computer with webcam to join BlueJeans or Zoom sessions.
Headphones and microphone
Tablet or a smartphone to document progress of your work.
About the instructor
Russna Kaur Somal graduated from the University of Waterloo earning a BA with a major in Fine Arts: Studio Specialization (2013) and the Emily Carr University of Art + Design (2019) where she received a Master in Fine Arts.
Kaur was awarded the Gathie Falk Visual Arts Scholarship, the University Women's Club of Vancouver Graduate Scholarship, the Audain Faculty of Art Graduate Teaching Fellowship and was shortlisted for the Social Sciences & Humanities Research Council (SSHRC) Canada Graduate Scholarship. Kaur has been an artist-in-residence at the Burrard Arts Foundation in Vancouver and the Centrum Emerging Artist Residency in Port Townsend, Washington.
She is the recipient of the 2020 Takao Tanabe Painting Prize for emerging painters in British Columbia and the 2020 IDEA Art Award. Her work is in the permanent collection at the Vancouver Art Gallery and the VGH & UBC Hospital Foundation. She is currently a sessional instructor at the Emily Carr University of Art + Design.