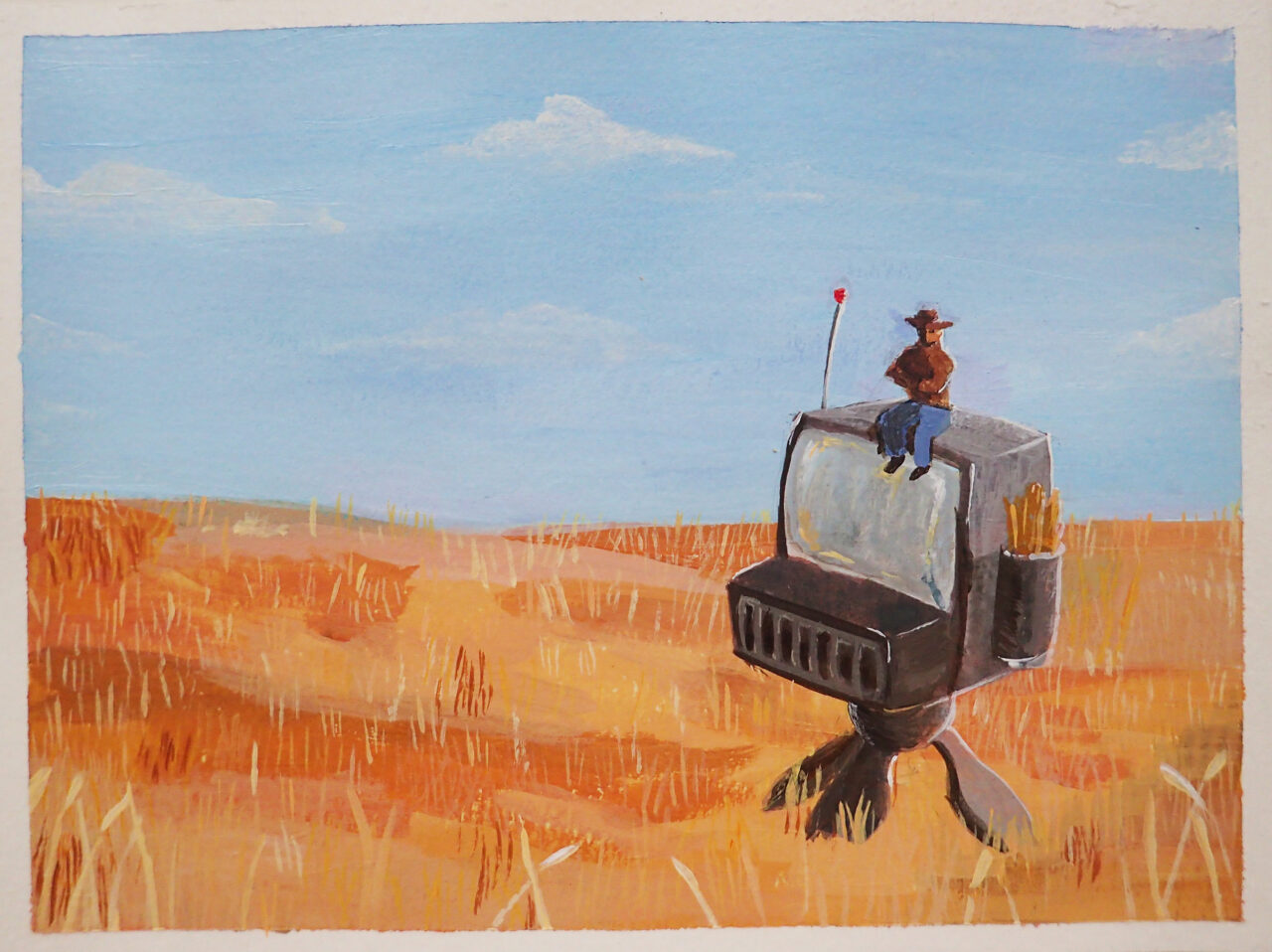 Investigate how observed and imaginary spaces and objects can be represented with acrylic paint and mixed media. Challenge yourself to take new approaches to your work as you experiment with abstraction and realism in order to further develop your personal style. Build technical skills through rigorous exercises in paint application, brush strokes, composition and colour theory. Historical and contemporary practices will be considered.
The Painting studio runs on campus July 4-29, 2022, Monday, Tuesday, Thursday and Friday, from 9am-4pm (Pacific Daylight Time, GMT -7). This studio is offered through the Summer Institute for Teens 2022. Please visit the Summer Institute for Teens main page to learn more about the program and access the registration webforms.
Note: This studio is FULL.
Learning outcomes
Through successful completion of this studio, you will be able to:
Develop a greater understanding of colour theory through research and reflecting on your personal history.
Investigate conceptual ideas through creative writing and experimentation.
Experiment with various mixed media, non-conventional tools and supplies.
Develop technical skills in various mediums through gesture and materials.
Communicate your ideas to the viewer through your work.
Materials & Resources
Students participating in SIT will need to source their own supplies for their registered studio.

Estimate cost of supplies: $150-$170

About the Instructor:
Parvin Peivandi is an arts educator and multidisciplinary artist working across a wide range of mediums, including painting, drawing, sculpture, installation, ceramic, textiles, performance, and media art. She holds a MFA from the School of the Art Institute of Chicago (2019), the University of British Columbia (2016) and BFA from Emily Carr University of Art and Design(2014). She has shown her works internationally and won awards such as Illinois emerging artist award and NCECA 2021 multicultural award. In 2020, her textile art was nominated for the Brandford/Elliot Award for Excellence in Fiber Arts by the Textile Society of America. Peivandi's recent exhibitions include the Art Auction/show in the Polygon Gallery, a solo show in Chicago at Amazigh Contemporary and group shows at Expo Chicago's international exposition of contemporary and modern art, Terrain exhibition biennale, Sullivan Gallery in Chicago and Trapp Projects and Centre A in Vancouver.
Peivandi's main body of research is New Materialism and her interests include contemporary art and craft, architecture, performance art, community art projects and design. In her recent works in the BAF artist residency, Peivandi finds analogy between the human body and architectural sites. Each has public exteriority and complex, shifting interiors, and this duality underscores her use of dynamic forms and diverse materials.