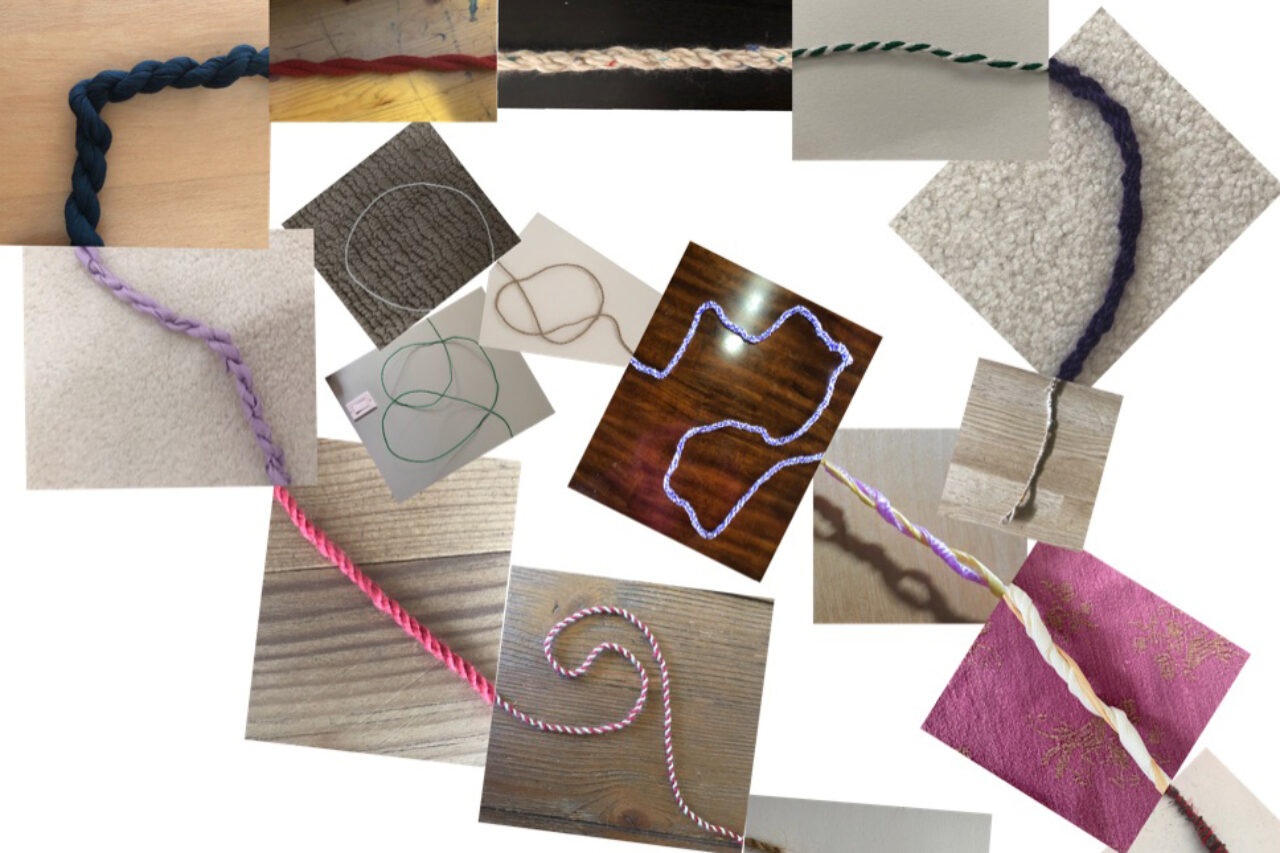 Creative Practices & Society
Artists and designers have the unique opportunity to impact communities and society at large. This innovative course introduces young creative practitioners to contemporary issues explored through a variety of art, media and design practices. Supported by in-class discussions and artist talks, students will consider the various intersections of politics, society and culture through the lens of art and design.
We are honoured to have the following artists speaking at the Summer Institute for Teens 2022:
Professional Practices
Professional Practices is a workshop- and lecture-based course that provides hands-on demonstrations, information and context for young artists, designers and media creatives to begin building their emerging practices. Students will learn and employ a set of practical, cross-disciplinary skills as they explore the multitude of ways to work in art and design. Students will gain experience writing about creative practices and curating an art exhibition, while exploring different career options in art and design. Students will also learn what it takes to create a strong portfolio.
About the instructors:
Annie Canto (she/they)
Annie is an artist and educator whose practice spans socially engaged art, illustration, critical race theory, and engaged pedagogy. Working with text, comics and food she explores group work and hosting practices as strategies for community organizing and celebration. She is active in her community as a member of the Vancouver Artist Labour Union Co-operative, a unionized workers co-op with a mission to transform labour practices within the arts and cultural sector. She is currently teaching studio art classes at Emily Carr University of Art and Design and at Begbie Elementary through the Artist in Residence Studio (AIRS) Program. She has participated in Access Gallery's PLOT in Vancouver, B.C. and DESIS Lab's Satellite Residencies in 2020. Though uninvited as a second generation Filipina immigrant, her life and work takes place on the unceded territories of the xʷməθkʷəy̍əm (Musqueam), Skwxwú7mesh (Squamish) and səl̓ílwətaʔɬ (Tsleil-Waututh) Nations.

Colleen Brown (she/her)
Known primarily as a sculptor, Colleen Brown explores the relationships of objects and materials as a means of thinking through abstraction and social encounters. In recent years, Brown has been particularly concerned with the material forms of civic space. Brown lives in Vancouver and holds a BFA from Emily Carr University and an MFA from the Milton Avery Graduate School of the Arts, Bard College, Annandale-on-Hudson, New York. Her most recent solo exhibitions have been with Burrard Foundation and Unit 17, both in Vancouver. She has participated in recent exhibitions and events at Living Lab, Emily Carr University, Vancouver; Cooper Cole, Toronto; Vancouver Art Gallery, Vancouver; among others. Brown is the recipient of the 2016 Portfolio Prize.
Colleen is also a committed teacher. In the last few years, she has taught students of all ages, working with young children in galleries, with teens in the classroom and seniors as part of community-based work. She is a sessional faculty member at Emily Carr University occasionally teaching in the Sculpture Department and Continuing Studies Department. She has taught social practice in Emily Carr's Summer Institute for Teens, Studies in the Social Sciences, Faculty of Culture and Community and Studies in Humanities, Faculty of Critical and Cultural Studies.
Jess MacCormack (they/them)
Jess is a queer, mad artist and white settler working on the unceded ancestral territories of the xʷməθkʷəy̓əm (Musqueam), Sḵwx̱wú7mesh (Squamish), and sə̓lílwətaʔɬ (Tsleil-Waututh) Nations.
Their art practice engages with the intersection of institutional violence and the socio-political reality of personal trauma. Working with communities and individuals affected by stigma and oppression, they use cultural platforms and distribution networks to facilitate collaborations which position art as a tool to engender personal and political agency.
Jess Mac's digital work has been shared through various online platforms, such as VICE Creator's project, PAPER Mag, and Art F City. Their animations have been screened internationally at festivals such as the Ottawa International Animation Festival, MIX-26 the New York Queer Experimental Film Festival, among others.
They have an MFA in Public Art and New Artistic Strategies from the Bauhaus University (2008) and were an Assistant Professor of Studio Arts at Concordia University (2010-2013). Jess is currently an instructor at Emily Carr University of Art + Design.
Kate Barry (she/ they)
Kate Barry is a performance artist currently based in the unceded territories of the xʷməθkʷəyəm (Musqueam), Sḵwxwú7mesh (Squamish) and sƏl̓ílwƏtaʔɬ (Tsleil-Waututh) Nations. Her work investigates queerness, subjectivity, and embodied practice through painting, drawing, and video. She has also contributed over 25 years to working in artist-run spaces in Canada, including as a board member at FADO Performance Art Center (2011-14), project manager for More Caught in the Act: An Anthology of Performance Art by Canadian Women (2016), archival and research associate for Wordless: The Performance Art of Rebecca Belmore (2019), and as the programmer for the Mount Pleasant Community Art Screen launched by grunt gallery in 2019. Currently, Barry is a sessional faculty at Emily Carr Institute of Art + Design (ECU), is a member of the collective, MARFEC (Mutual Aid and Reciprocity Fund at ECU) and is a member of the board of directors of the Western Front. Kate Barry is represented by Vtape, Toronto.

Vee Chorabik (they/them)
Vee is a Polish-Canadian Artist, Poet, and Scholar living and working in Vancouver-Burnaby, the unceded homelands of the xʷməθkʷəy̓ əm (Musqueam), sḵwx̱wú7mesh (Squamish) and səl ̓ ilwətaɁɬ (Tsleil-waututh) Nations.

Using art, language, and education, Vee is carving a more LGBTQ+ friendly, eco-conscious, and humanitarian world. Their practice includes collage (digital and analogue), drawing, painting, research, etc. A multimedia artist, they use whatever medium best suits the conceptual and aesthetic nature of the project.

In addition to being a full-time artist, Vee has worked as a Writing Consultant at Emily Carr University of Art + Design, volunteered for the Community Arts Council Vancouver, and hosted drawing clubs.

They hold a Diploma in Fine Arts (Honours) from Langara College (2017), and a BFA(2019) & MFA from Emily Carr University of Art + Design (2021).