ECU Student Art Sale Info Session + Registration
This event is in the past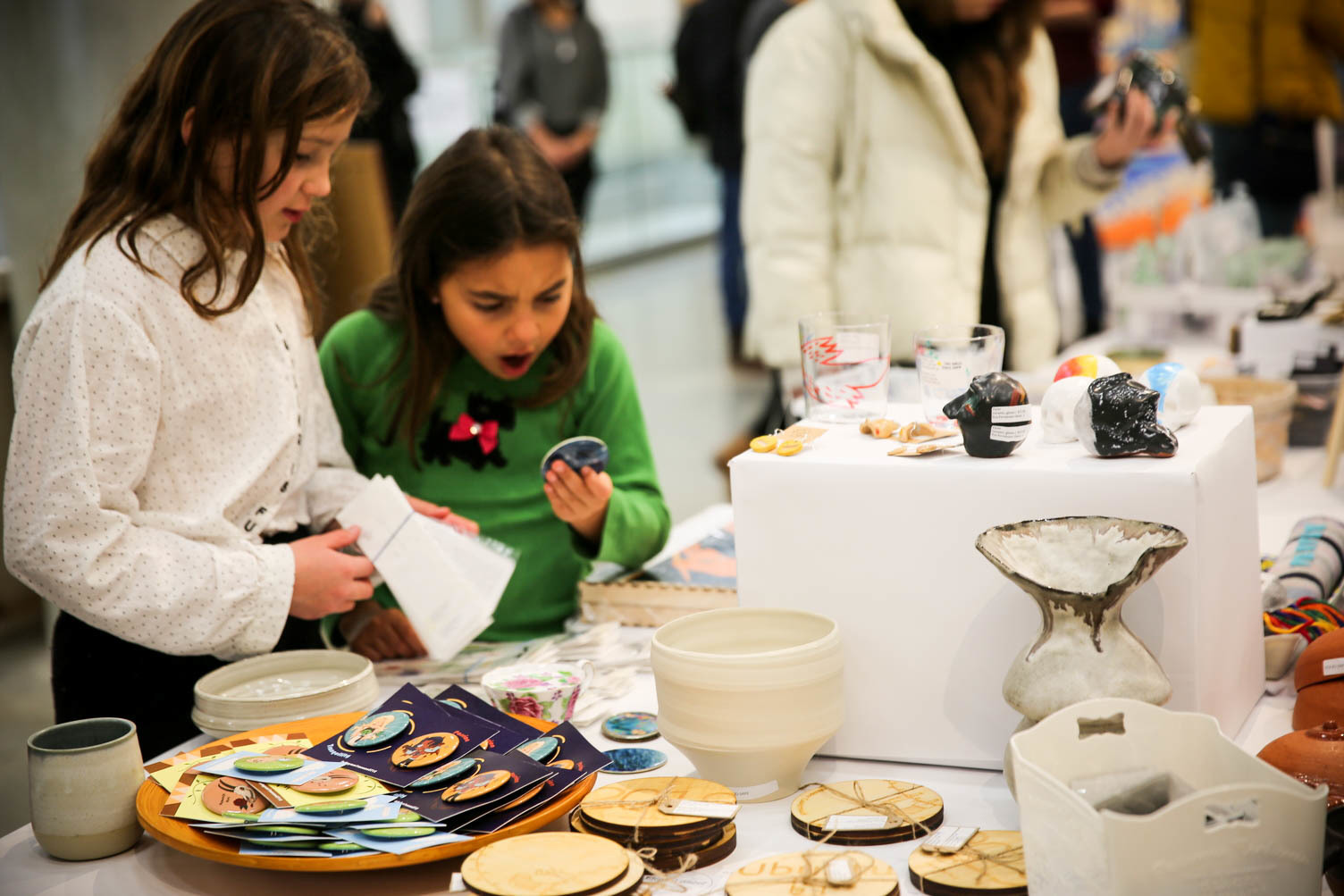 Info Session Oct. 18 at the Reliance Theatre; Registration Opens Online Oct. 19
Location
On Campus
Reliance Theatre at Emily Carr University of Art + Design
520 E 1st Ave, Vancouver, BC, V5T 0H2 See on Map
Hello Emily Carr U Students!
Emily Carr University's 46th annual Student Art Sale will be taking place from November 29 through December 1 in the Michael O'Brian Exhibition Commons.
This event is always great fun, and it generates considerable buzz with more than 4,000 shoppers passing through each year. It's a fantastic opportunity to introduce the public to your work, sharpen your entrepreneurial skills, and make some money for the holidays!
How do students get involved? Whether you're a designer, a painter, printmaker, photographer, illustrator, ceramic artist, sculptor – or still exploring, we'd love you to sign up!
We'll be holding an information session on Friday, October 18 from 11:40am to 1pm in Reliance Theatre.
Do attend if you plan to register or if you're interested in finding out more about the event – and please bring your questions!
Registration will officially open here —> ecuad.ca/sas on Saturday, October 19. Please be sure to read through the eligibility requirements and guidelines prior to registering.
We're expecting it to be a full event again this year, so sign up early! The sale is limited to the first 180 students to apply!
Questions? Email us at sas@ecuad.ca. We look forward to working with you this year!
Emily Carr University Student Art Sale
PS: Check us out on Instagram @emilycarr_sas !