Emily Carr University of Art + Design at New York National Portfolio Day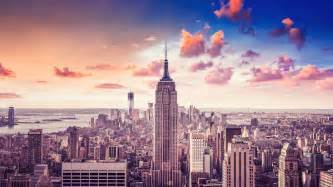 Sunday, Nov 12, 2017 - 12:00 PM - 4:00 PM
New York, we're coming!
We'll be at the National Portfolio Day event in New York Sunday, November 12 from 12-4pm at the Javits Center, 655 West 34th Street.

National Portfolio Day (NPD) is an opportunity to meet with representatives from colleges and universities accredited by the National Association of Schools of Art and Design.
NPD is:
an educational event for young artists/designers
an opportunity for critique
a chance to discuss your work with knowledgeable people from a variety of fine arts/design schools
not an examination or competition
What should I bring?
finished pieces, works in-progress and sketchbooks
original work is preferred whenever possible
your work as it is, no matting or framing required
for digital work, please bring a fully-charged viewing device (laptop, tablet)
a sample of your best, not everything you've ever done
Representatives from Emily Carr University (and others), will be conducting portfolio reviews between 12-4pm. High school students, parents, teachers, guidance counselors and college/university transfer students are encouraged to attend.
This is a free event, no appointment necessary.