Exciting Totem Pole Project at the Great Northern Way Campus
Posted on May 31, 2017 | Updated August 06, 2019, 9:06AM
Help us bring this meaningful project to life
Emily Carr University of Art + Design is embarking upon an exciting new project to mark the University's relocation to its new Great Northern Way Campus. We are commissioning a Totem Pole – and you can help.
Throughout the month of June, every $1 you give to Emily Carr University via Canada Helps or givingchallenge.ca earns us a chance to win a $10,000 donation to support the Totem Pole project!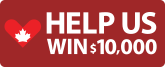 Designed by two renowned Master Carvers, the project will begin in Northern British Columbia where the log will be prepared and preliminary carving will begin. Next, the log will move to Emily Carr University's Great Northern Way Campus where urban Aboriginal youth will be mentored in traditional carving techniques and immersed in Aboriginal culture. (See artist rendering above.)
The community will also be engaged and educated throughout the project through a series of lectures, demonstrations, workshops and mentorship with the carving team. The project will culminate in a totem pole raising ceremony - recognizing Aboriginal art and culture, Emily Carr University's new home, and becoming our legacy for the future.

Please be part of this fantastic journey – donate today!
Aboriginal Gathering Place at Emily Carr University of Art + Design