Careers After Graduation
Join our dynamic and influential alumni! They are artists, thinkers and makers who have a positive impact on culture, community, and the economy.
Our DNA is steeped in advocacy, innovation and change.
---
---
An investment in education at Emily Carr University of Art + Design provides an unparalleled platform for a life and a living that is ethical, inspired, instrumental, and meaningful.
---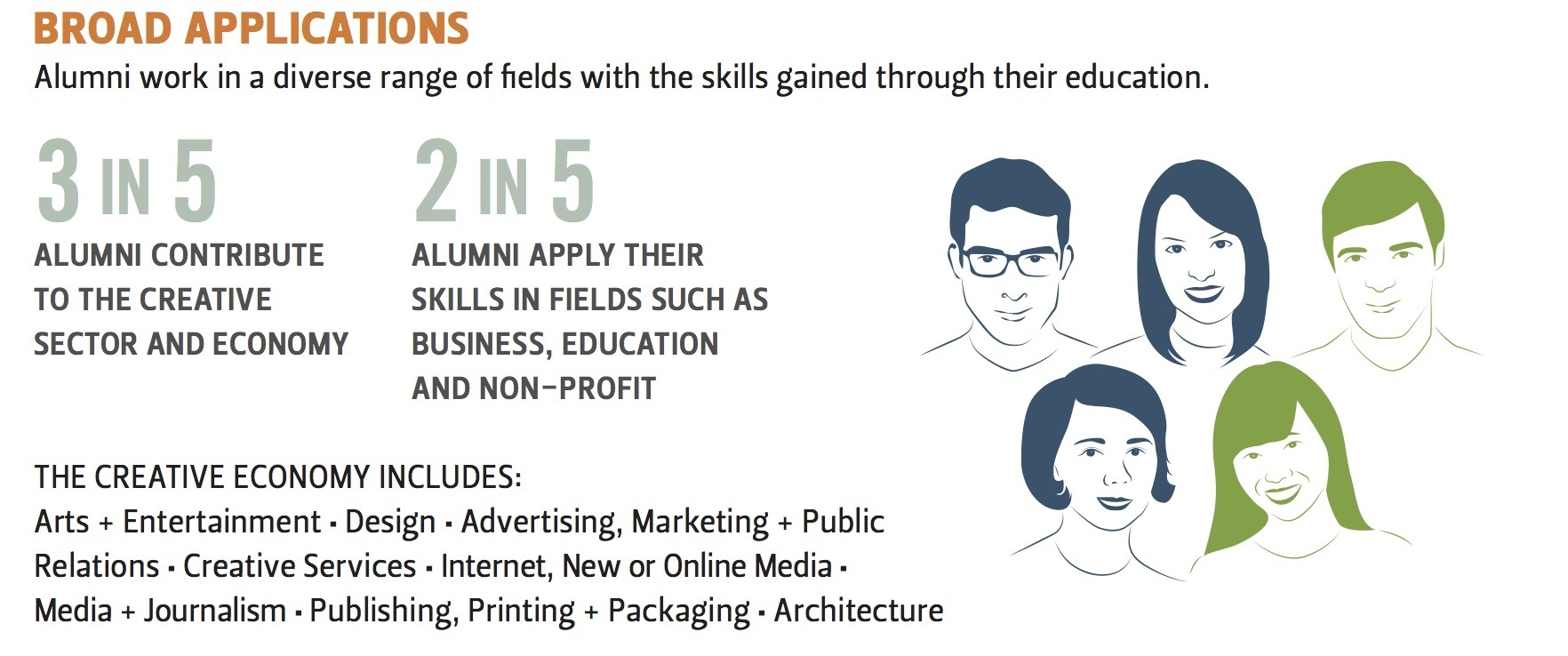 ---
We are profoundly committed to the idea that beauty, aesthetics, careful and sensitive design, and creativity, are essential parts of our lives, and have the power to change the world, both now and in the future. We invite you to come along with us. To explore new ideas, develop your work and build connections with the world around you.
---

---
These statistics are drawn from a recent alumni survey. They demonstrate how our community realizes creativity in all its many shapes and forms. We do it the Emily Carr way, with a distinctive emphasis on social, environmental, economic, and political sustainability.
---