Virtual Convocation Backgrounds
Celebrate as if you were there with our Virtual Convocation backgrounds!
To download an ECU-themed virtual background for Zoom:
Find your favourite image or video below and click 'Download' to get started!
The background you selected will appear full-screen in a new browser tab
Navigate to your new browser tab and right-click anywhere on your background (control + click on a Mac / shift + F10 on a PC)
From the menu that appears, select "Save Image As..." or "Save Video As..."

Select the folder where you want your background saved and click "Save"
It's all yours!

Now that you've finished downloading, do you need help setting up your custom background on Zoom? Check out this Zoom article on how to display an image or video as your background during a Zoom Meeting.
Virtual Convocation Backgrounds
ECU Grad 2021 Backgrounds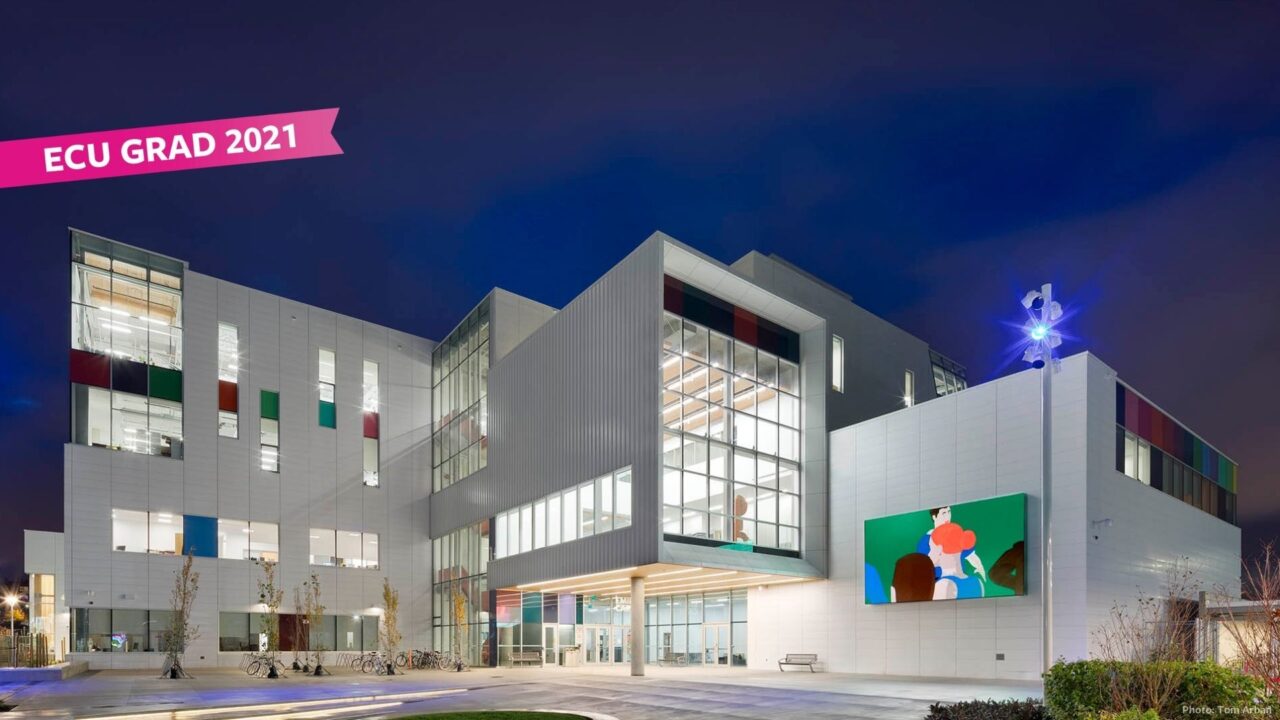 ECU Campus (East | Evening)
Text reads: ECU Grad 2021
DOWNLOAD

ECU Campus (South | Evening)
Text reads: ECU Grad 2021
DOWNLOAD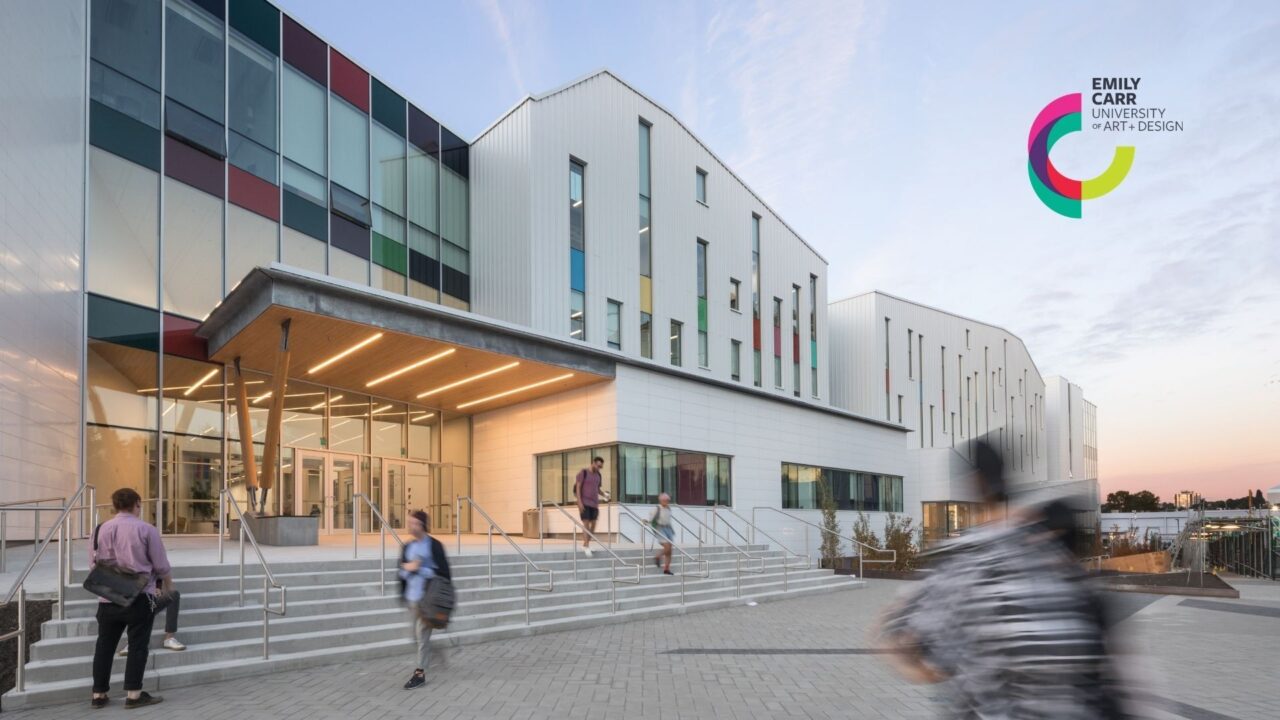 ECU Campus (South | Daytime)
Text reads: Emily Carr University of Art + Design
DOWNLOAD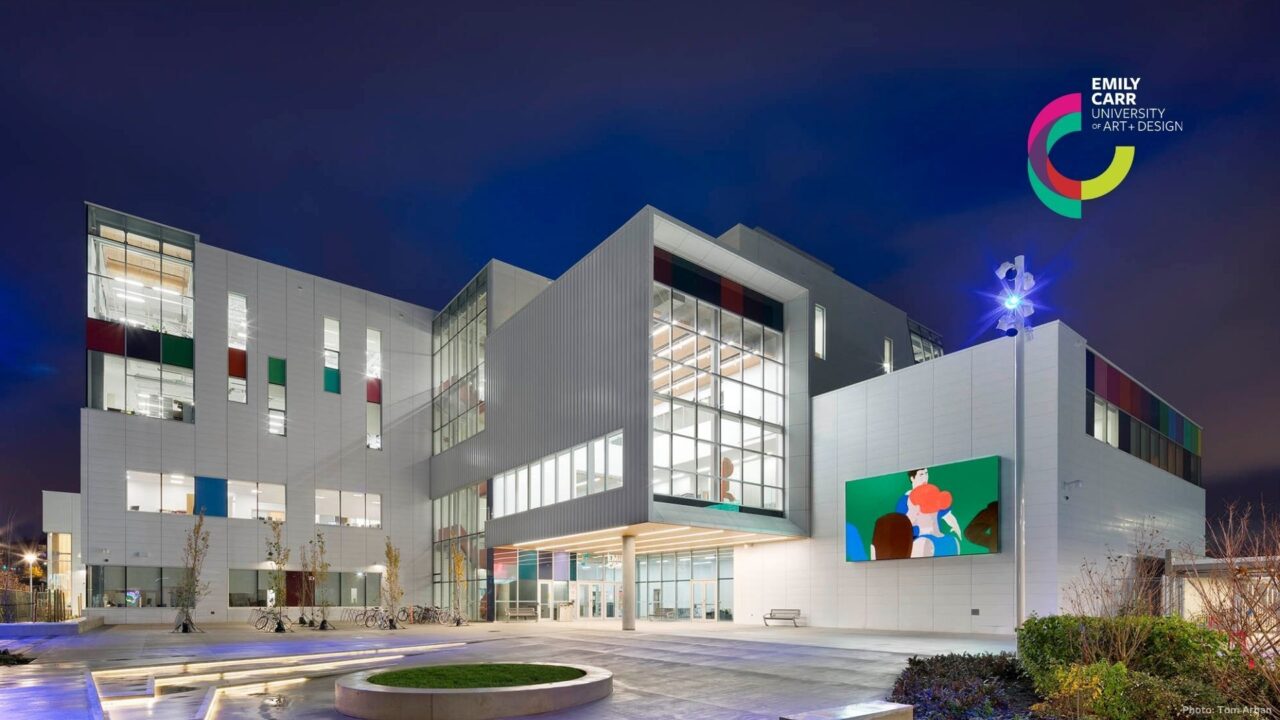 ECU Campus (East | Evening)
Text reads: Emily Carr University of Art + Design
DOWNLOAD
ECU "I'm a Grad" Video Backgrounds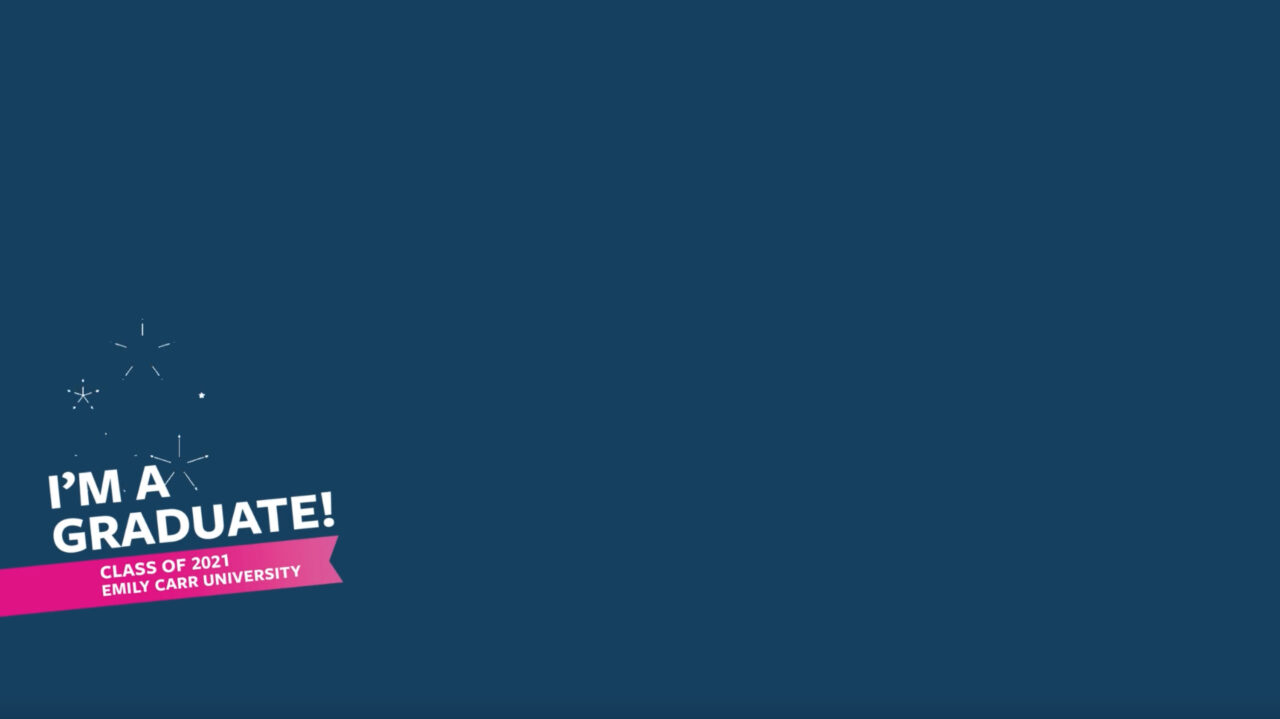 Blue Background with Sparkling Text
Text reads: I'm a Graduate! Class of 2021 | Emily Carr University
DOWNLOAD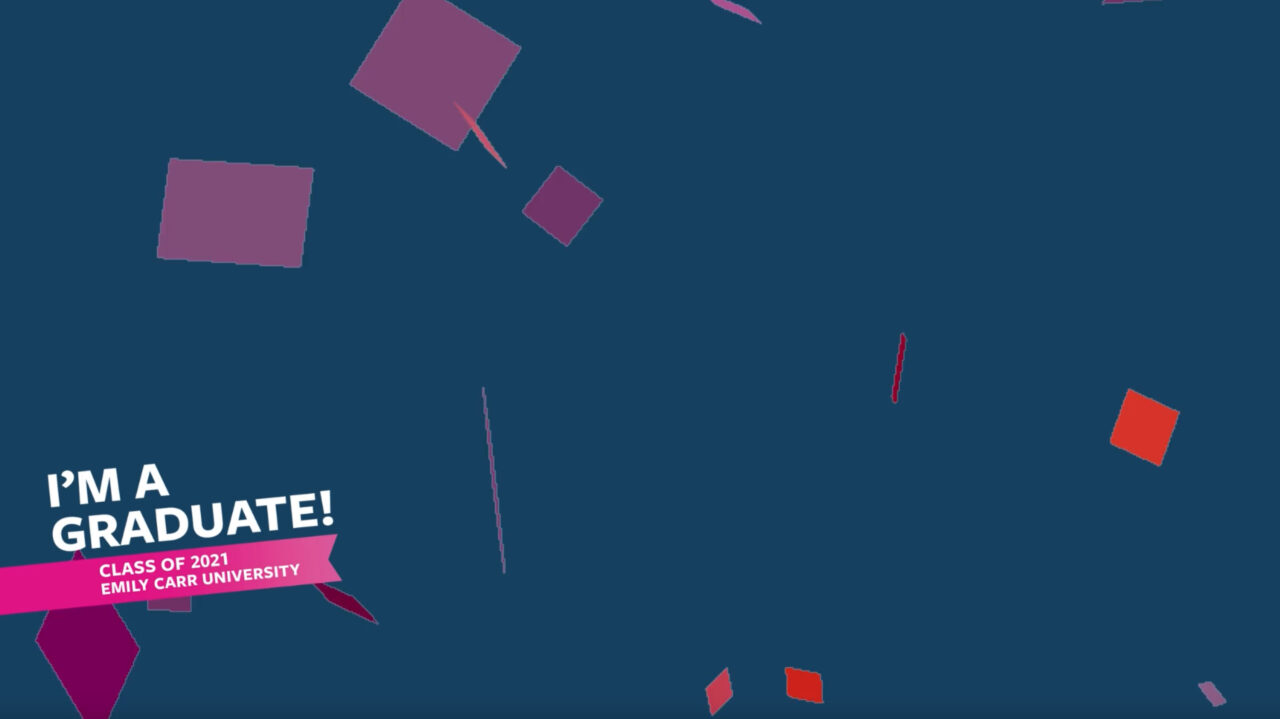 Blue Background with Falling Confetti
Text reads: I'm a Graduate! Class of 2021 | Emily Carr University
DOWNLOAD