Illustration: Traditional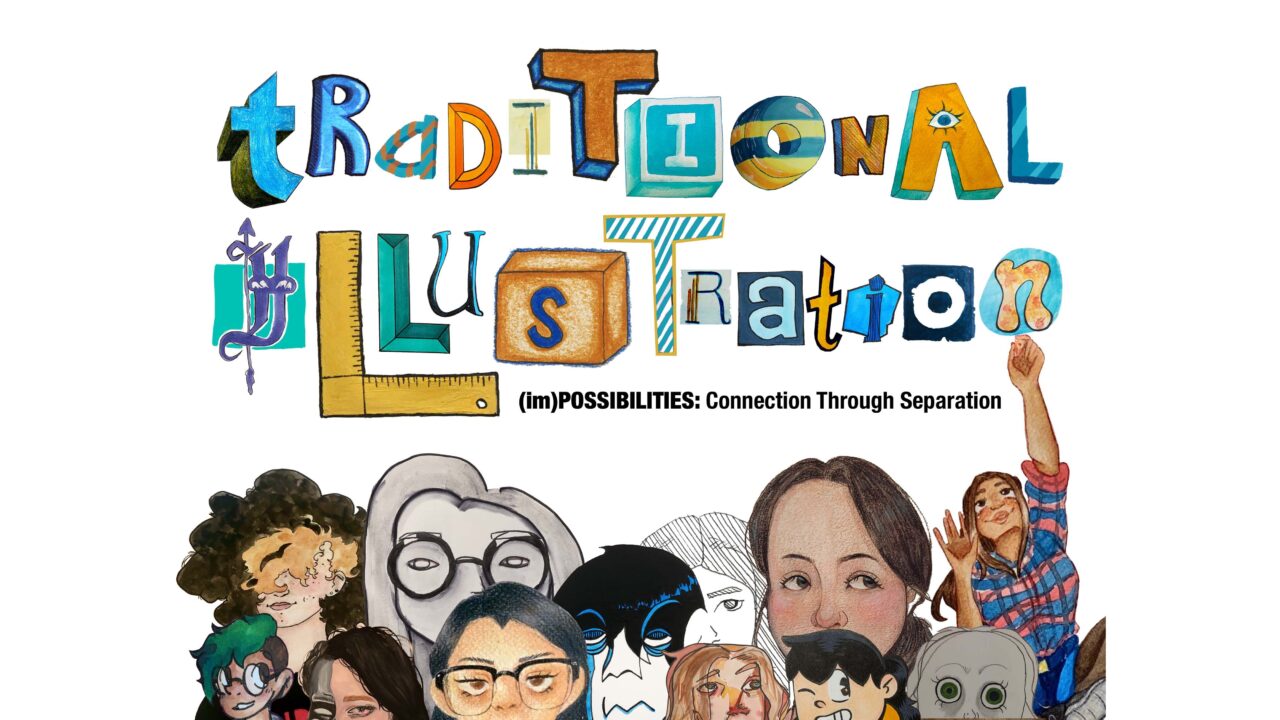 Broaden your illustration knowledge and creative potential through a range of projects. Create detailed and stylized illustrations that communicate ideas, capture characters and envision imaginary spaces. Using pen and ink, conté, charcoal, and watercolour, you will learn to consider line, texture and tone. Future illustrators, animators, graphic novelists or fine artists are invited to learn traditional illustration techniques as they develop their individual style and grow their body of work.
The Traditional Illustration studio runs online July 5-30, 2021, Monday, Tuesday, Thursday and Friday, from 9am-4pm (Pacific Daylight Time, GMT -7). This studio is offered through the Summer Institute for Teens 2021. Please visit the Summer Institute for Teens main page to learn more about the program and download the registration forms.
Learning outcomes
Through successful completion of the course, students will be able to:
Analyze visual and conceptual intentions of traditional and contemporary illustrations
Create illustrative imagery to represent concepts or communications
Illustrate using diverse application techniques and visual styles
Utilize various media, tools, and materials for dynamic illustration
Define and employ personal illustrative style for professional practices
Materials & Resources
Students participating in SIT will be required to have their own access to the required hardware and supplies for their registered studio.

Estimate cost of supplies: $110-$130
Optional software:
Required hardware:
Computer with webcam to join BlueJeans or Zoom sessions.
Headphones and microphone
Tablet or a smartphone to document progress of your work.
About the instructor
Joni Taylor is an artist/illustrator living and working in Vancouver, BC. Her work is concerned with the idea of comic arts as a potent medium to disseminate a feminist message through humour and satire. To this end, Joni has published numerous zines and comics with a decided feminist agenda. Her illustration work also explores creating 3D sculptural forms. Her work at Emily Carr University is a perfect outlet for her passion for the arts and introducing emerging artists to the various ways one can express themself through illustrated narratives. Joni holds a BFA (2014) and an MFA (2017) both with a focus on illustrated narratives.