Designing for Children with Learning Differences: Partnership with Kenneth Gordon Maplewood School
by Health Design Lab
Graduation year: 2015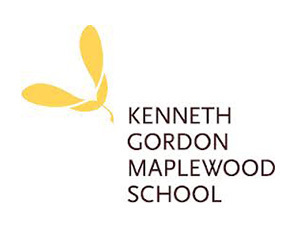 Following several year's successful collaboration with KGMS (Kenneth Gordon Maplewood School), the Health Design Lab continues to develop learning tools for children with learning differences. Intended to help Emily Carr students understand the power of co-creative research in design, as well as leaving KGMS with some innovative tools for their students, this ongoing collaborative project has been highly successful.
Emily Carr students are deeply affected in how they learned to approach design and the Kenneth Gordon Maplewood School continues to utilize some of the project's results as learning aids today. More importantly, the KGMS students recognize that their unique learning styles can be easily and positively applied to creative thinking.
KGMS and the Health Design Lab at Emily Carr University most recently partnered to create a gamified application to aid young dyslexic children; "fidget" tools for children with attention issues; and a musical instrument that encouraged collaboration. Finally, a two-year graduate project thesis considered how to use design-based learning as a tool to support children with learning differences. At the conclusion of the project, KGMS hosted a successful and engaging Project Fair open to fellow students and parents showcasing the work of the research project.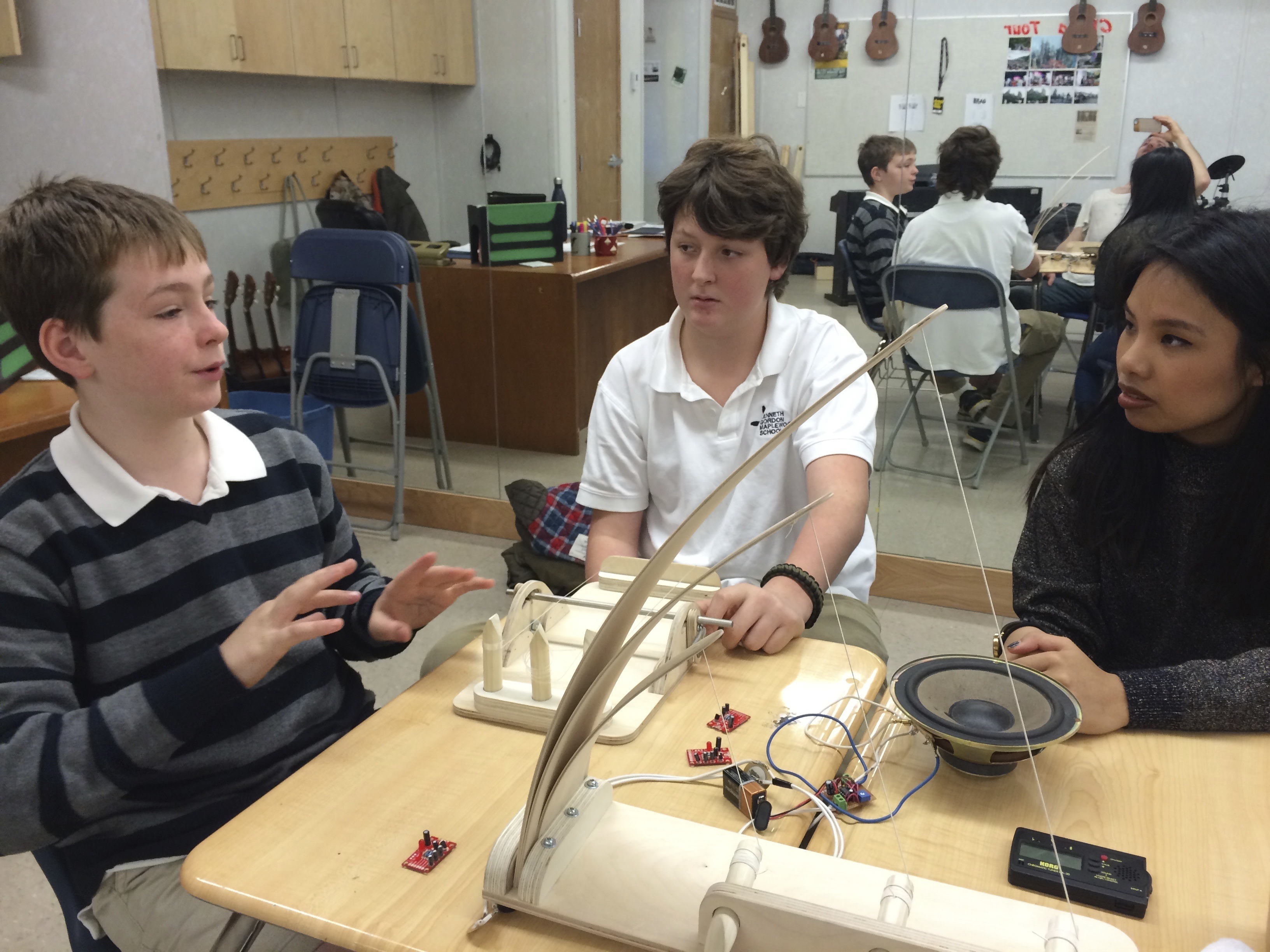 Students from Emily Carr and Kenneth Gordon working together on a collaborative musical instrument.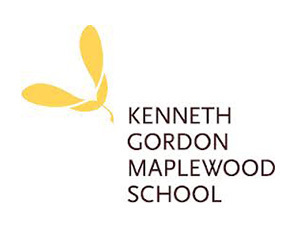 About the Artist
Back