Events This Week
More Events
Featured News
More News
Latest Notices
Food Truck schedule: July 15 - 19
This week, look for these food trucks on the North side of the Centre for Digital Media (577 Great Northern Way).
Service is typically from 11:30AM to 2:00PM.
Monday: Arturo's Mexico 2 Go
Tuesday: Bandidas
Wednesday: No truck this week (Vera's Burger Shack will return July 24th)
Thursday: Super Thai
Friday: Tacofino
Food trucks also can be found in other locations close to campus.
Visit the Great Northern Way page on Street Food Vancouver for the latest locations, schedules and last-minute updates.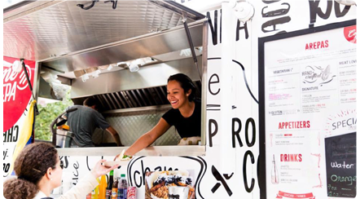 7 hours ago Expires in 13 days
Registration open for Art Vancouver, an international art fair drawing over 10,000 global buyers & art collectors. Amazing opportunity for the sale of unique, creative and high-end work. Email exhibitors@artvancouver.net and request Info Package.
3 days ago Expires in 10 days
1075 West Georgia St, Van, is hosting a photography contest in Sept. for Emily Carr students! Submit a unique and creative photo of the building to be displayed in our lobby. $1,000 prize for winner! Contact andrew.kurra@colliers.com for more info.
3 days ago Expires in 10 days
More Notices