Featured News
More News
Events This Week
More Events
Latest Notices
Art Rental Show at CityScape Community ArtSpace
North Van Arts invites you to visit CityScape Community ArtSpace for our semi-annual salon-style Art Rental Show. Discover original works by local artists from our Art Rental collection.
https://northvanarts.ca/events-exhibitions/art-rental-show-5/

1 day ago Expires in 10 days
Global collective of Healing+Arts now accepting new members!
The Sumati Concept Collective is now accepting applications for new members to join the global collective of HEALING + ARTS.
Students, faculty and alumni of ECUAD welcome to apply.
https://thesumaticonceptcollec... us for more info.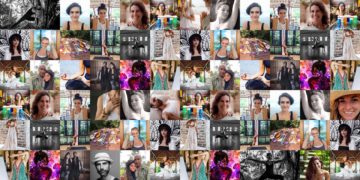 1 day ago Expires in 1 month
Art Studio For Rent @ 1000 Parker (Vancouver)

We have two sub-let spaces available.
1. 150sq-ft
2. 300 sq-ft
Monthly rent $ 300-400
Space available October 1st
Zen Studio
jlee1670@gmail.com
1 day ago Expires in 1 month
Hi! We're looking to take engagement photos near UBC sometime in the Fall (Oct-Nov), probably around 2 hours with 1 outfit change. If anyone is interested, please email and we can chat!
You can email me at chaudhry_c@hotmail.com.
8 days ago Expires in 16 days
More Notices