Quality Camera Bag for Sale
Hi
I have a brand new camera bag used once for my camera and 4 lenses.I think I paid around 300.00 I'm selling for 50 dollars. Contact me via email dbetts@ecuad.ca or text 604-992-8899 thanks
Deborah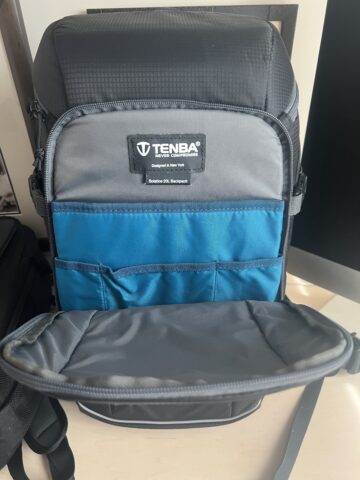 8 days ago Expires in 1 day
Item for Sale: CanaKit Raspberry Pi 4 Extreme Kit 128GB Edition (8GB RAM)
Item for Sale: CanaKit Raspberry Pi 4 Extreme Kit 128GB Edition (8GB RAM)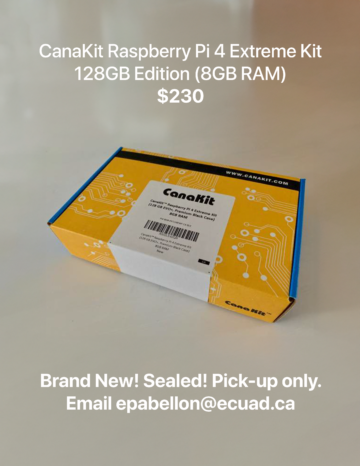 9 days ago Expires in 16 days
Need a Composer for Your Film?
Suzanne de Montigny, (MA in Music Composition, UC San Diego) looking to collaborate with film makers. Documentaries, animations, & dramas preferred. Composes in a variety of styles.
sfierymountain@gmail.com.
suzannedemontignycomposer.com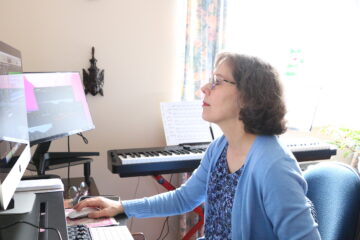 12 days ago Expires in 2 months
Immerse yourself in imagination and the vibrancy of creativity this fall, as 150+ artists in 69 locations enliven the North Shore for the 13th annual North Shore Art Crawl.
October 13th 7pm-9pm
October 14th 11am-5pm
October 15th 11am-5pm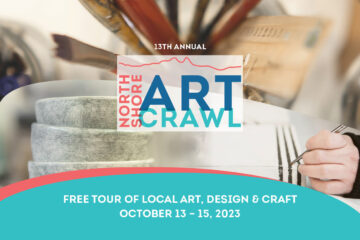 12 days ago Expires in 1 day