Discovery Foundation Product Design and Development Workshops
by Living Labs
Graduation year: 2015
Design helps you build something people want.
In the Fall of 2015,Living Labs developed and hosted a series of Product Design and Development workshops for the Vancouver startup community, with support from the Discovery Foundation. Led by Haig Armen and Afshin Mehin, the workshops gave participants access to two of Canada's top designers who train business and technology leaders in design methods and Lean UX in order to make their products usable by humans.
Ideal for emerging software and hardware companies in the early stages of product development, participants learned to integrate smart design thinking into their product development process. Led by Canada's top design experts, these practical, compact and hands-on workshops were offered for hardware and software startups looking to break out of old patterns and gain actionable strategies for improving product usability.

Participants learned how to:
Turn user testing into design insight
Bypass common failures and accelerate the problem-solving intelligence of your team
Fit Lean UX into your day to day
Make decisions using data-driven design
Go from Minimum Viable Product to Minimum Valuable Product
Why? Because understanding design makes product better!
INSTRUCTORS
Haig Armen is Assistant Professor in the Faculty of Design and Dynamic Media at Emily Carr University of Art + Design, where he leads the Interaction Design program. Armen is an award winning designer with over 15 years experience. He was a key figure behind the concept, strategic and design development for CBC Radio 3, a project that earned over 20 international awards. He is the founder of influential interactive design boutique LiFT studios, working with clients including BMW, Chanel, and Nokia. Armen is the Founder of Mineblock.

Afshin Mehin earned a bachelor's degree in Mechanical Engineering from The University of British Columbia in 2002 and a Masters degree in Industrial Design from The Royal College of Art in 2004. He began his career as an industrial designer in San Francisco and, after spending eight years gaining valuable experience working with prestigious designers - both in UK and US - he returned to Canada. In 2012 Mehin founded WOKE, a boutique design agency specializing in rethinking the design of today's smart products, interfaces and environments. Prior to founding WOKE, Mehin worked with international firms such as BarberOsgerby and StudioConran in London, IDEO and Whipsaw in San Francisco, and the M.I.T. Media Lab Europe in Dublin. He was responsible for designing products and interactions for leading companies including LG, Samsung, Western Digital, Renault, Hyundai, Kia, and the 2012 London Olympics.


QUESTIONS?
Kate Armstrong, Director, Living Labs, Emily Carr University of Art + Design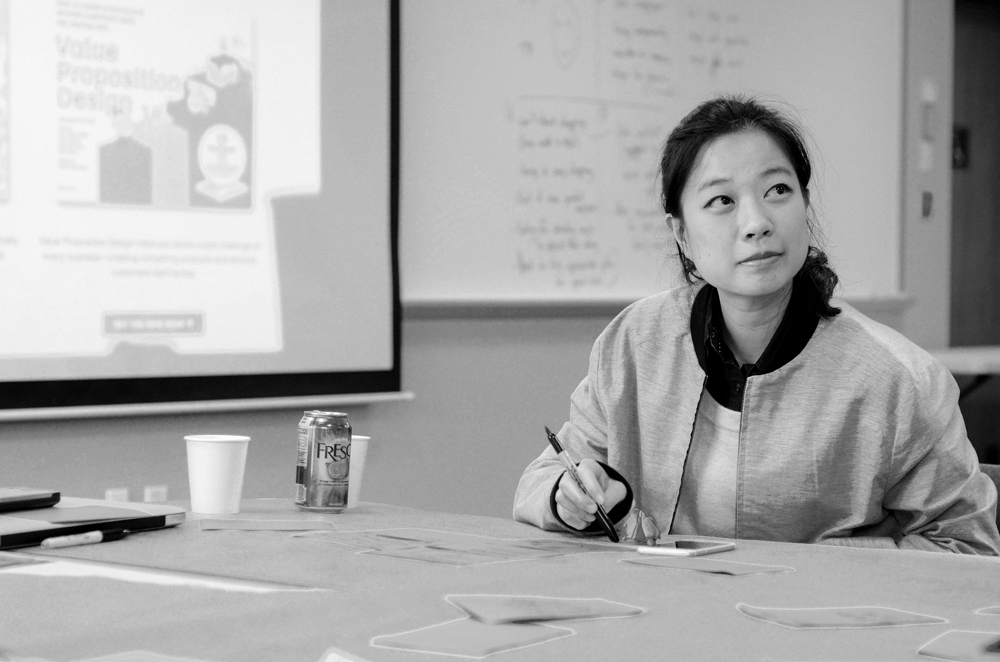 About the Artist
Back