Opening Doors
by Emily Carr University; Freda Diesing School of Northwest Coast Art; UBC Centre for Advanced Wood Processing; FP Innovations
Graduation year: 1925
Read the story, see the press coverage.
Opening Doors: Cedar Door Carvers Project, 2015
Emily Carr University of Art + Design,the Freda Diesing School of Northwest Coast Art, the University of British Columbia-Centre for Advanced Wood Processing and FP Innovations are working together to promote the artistry and design of traditional Northwest Coast art through a unique educational program that will deliver hand-carved western red and yellow cedar doors. We aim to celebrate the story-telling nature of traditional BC Aboriginal art while also promoting coastal communities and their unique talents. 
Carving instructor Xwalacktun mentored 5 participants at the Aboriginal Gathering Place at theEmily Carr University of Art + Design. James Harry: Coast Salish & Kwakwaka'wakw; Edwin Neel: Kwagu'ł & Ahousaht William Callaghan: Tlingit Lyle Mack: Nuxalk Chazz Mack: Nuxalk 
Carving instructor Ken McNeil, mentored 5 participants at the Freda Diesing School of Northwest Coast Art. Arlene Ness Lathan Mack Jared Kane Stan Bevan Dean Heron Invited qualified Aboriginal artists from B.C. communities applied for this unique educational program that provided participants with free training/mentorship with an advanced carver. The participants own the completed cedar door panels and retain complete intellectual property on their designs. In return, they agree to have their completed panels displayed at selected venues and exhibited at the Yaletown Roundhouse in October 2015. From our established partnership with a door manufacturer, and with the consent of the artists, selected doors may become part of a high-end line offered by the door company, including limited edition reproduction doors produced digitally with a CNC machine. We believe that the final doors will provide a creative product that is unique in design and attract consumers that appeal to a story.
 There was an exhibition of the door panels titled "Opening Doors" in October 2015 at the Yaletown Roundhouse. The exhibition included a panel presentation and a gala opening event on October 6th, 2015.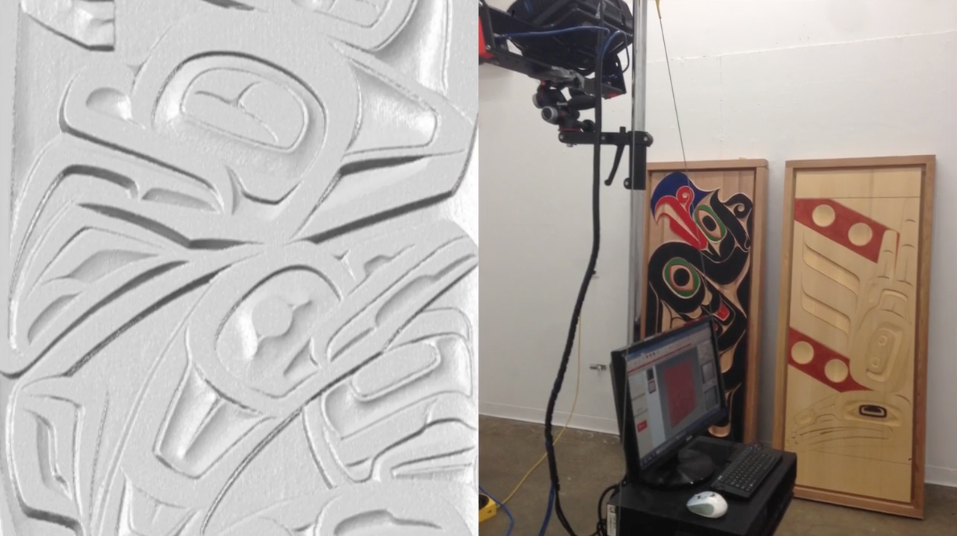 About the Artist
Back