A Handful of Stories
This event is in the past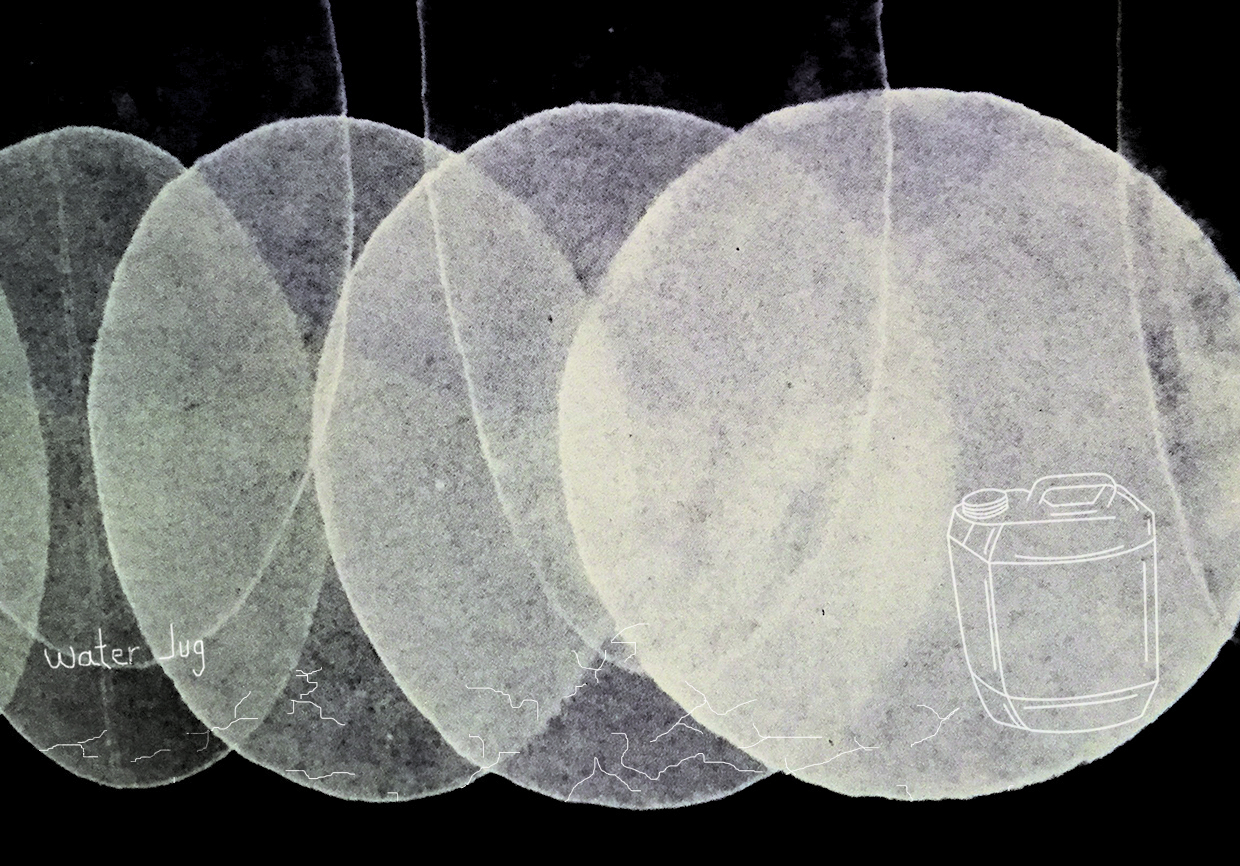 Emily Carr and the Obakki Foundation present A Handful of Stories, an exhibition and series of public events that will celebrate the power of stories to change our world.
Location
On Campus
Faculty Gallery, Level 1, Emily Carr University of Art + Design
520 E 1st Ave, Vancouver, BC, V5T 0H2 See on Map
Opening: Thursday, Jan 9, 5-8pm
Narrative Design Workshop: This workshop, originally scheduled for Jan. 16 from 5-8pm, has been cancelled.

The work in A Handful of Stories is based on a research project run in partnership with the Obakki Foundation that explored new roles for design and new forms of critical engagement to address and disrupt the single story of the Refugee Crisis. The project was formed through an interactive storytelling event and series of co-creation workshops which served to collectively imagine, perform, and discuss needed acts of decoloniality while re/considering the implications of designerly actions and outcomes.

"Stories matter. Many stories matter. Stories have been used to dispossess and to malign, but stories can also be used to empower and to humanize. Stories can break the dignity of a people, but stories can also reap that broken dignity."

A Handful of Stories

This past November, Emily Carr's DESIS Lab invited the Obakki Foundation and founder Treana Peake in for an experimental storytelling session around her work with refugees in South Sudan. This storytelling event, which brought together Emily Carr graduate and undergraduate students, faculty and staff was an opportunity for the community to hear, see and consider a multitude of narratives around the realities of refugees. Through a compilation of stories, each told in a distinct way, Treana shared perspectives and provided space for those gathered, to reconsider their assumptions about acts of flight and individuals forced to seek shelter from danger, or difficulty. The unthought, inexperienced and unimagined were brought to the fore.
A unique team comprised of three masters students and three faculty members were on site documenting the different stories throughout the evening using their various modes and means of communication: design, writing, photography, illustration, cartography. In the three months following the initial DESIS talk, the AHOS team held regular meetings to share the documentation they produced and formulate a concept for further distributing the six stories they heard at the event.
The stories were presented to third-year Emily Carr Industrial Design students and acted as the basis for a design studio on storytelling and design for social innovation. Students were guided through a process of storytelling and artifact creation – interpreting and translating the research presented in the publication and designing products based on those interpretations.
The exhibition will present the stories, and three of the projects that grew from the studio.
ARTISTS REPRESENTED:
(Faculty)
Gillian Russell
Hélène Day Fraser
Craig Badke
(MDES Students)
Josh Singler
Song Tang
Reyhan Yazdani
(BDES Students)
Andrew Drakeford
Ana Lawrence
Daniel McDougall
Yujie Tang
Sunny Thorne
Joanna Read
Kelly Sun