Artist Talk | Flavourcel Collective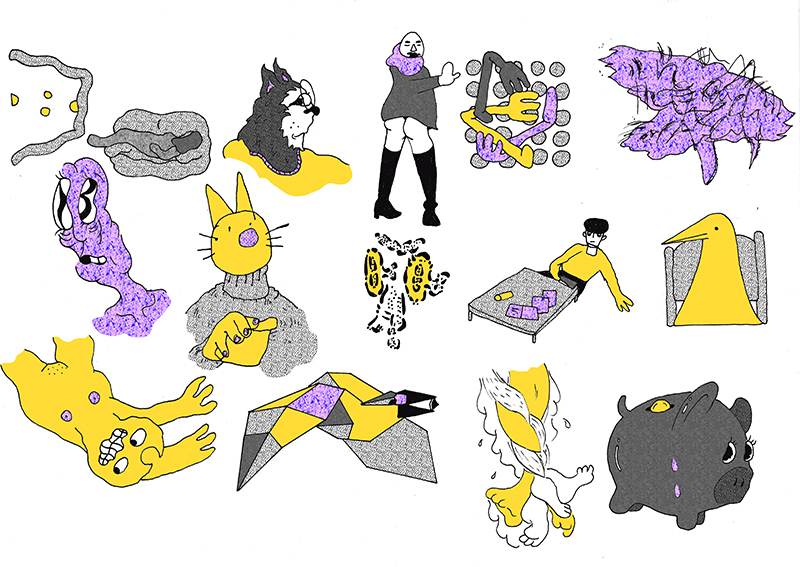 Tuesday, Mar 26, 2019 - 7:00 PM - 9:00 PM
Motion Capture Studio | D1400
Note: This event was rescheduled from February 12.

Flavourcel Collective is a Vancouver-based animation group formed with the aim to uplift its members and the communities it belongs to. Flavourcel is comprised of local talented animation artists brought together by their enthusiasm for the fun, the weird, but most of all for the art of animation. The Collective will discuss their group's mission and efforts towards creating an artists' collective, and share media from their live events and installations, animation challenges and music videos. Hosted by Animation faculty member Lorelei Pepi.
Many of these talented folks are recently graduated from Emily Carr University, but also includes other fabulous places and schools as well. Core members include Amelia Earhart, Anna Firth, Alia Hijaab, Chhaya Naran, Chris Strickler, David Grodetsky, Gil Goletski, Harlo Martens, Josh Neu, Julia Song, Kat Morris, Lana Connors, Laurel Pucker, and Rowen Rinaldi.
---
This event is part of The Time, Light + Sound Series 2019 spring schedule of guest artists. Curator Lorelei Pepi has crafted a special focus on the theme of "Collaborative Spirit" which suffuses much of this semester's line-up. Artists are capable of astounding acts of creativity, and their ideas and energies are often amplified and transformed when working in crews, ensembles and collectives.
Follow the Time, Light + Sound Series on Facebook, Instagram + Twitter, or sign up for their newsletter: