Climate Action! Action! Action! | Climate Cut
The event has been postponed. See below for updated date and time.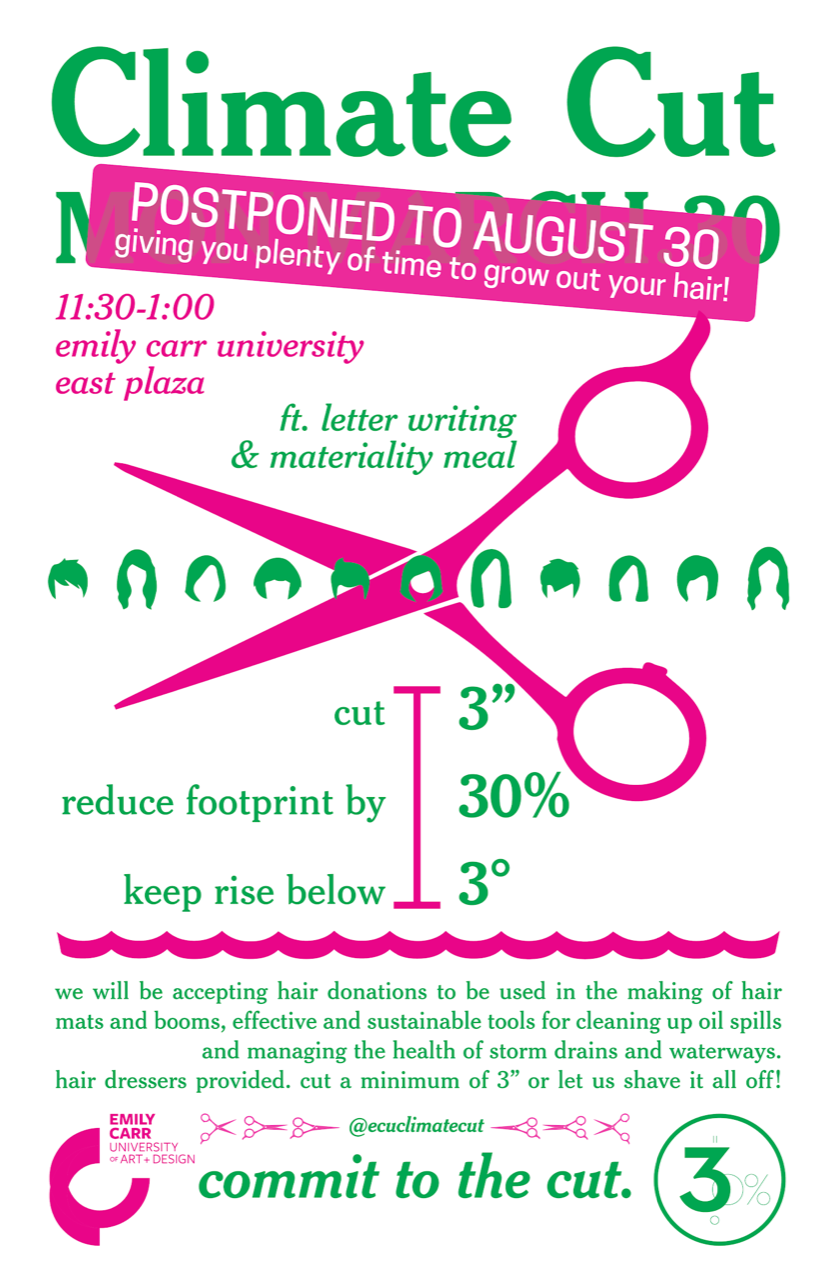 'Climate Cut' has been postponed to August 30, 2020, giving you plenty of time to grow your hair!!!

Location
On Campus
Wilson Arts Plaza (East Plaza)
Emily Carr University of Art + Design
520 E 1st Ave, Vancouver, BC, V5T 0H2 See on Map
In partnership with San Francisco-based eco-industry hub Matter of Trust, we will be offering "climate cuts" to those who want to donate three inches (or more) of their hair. Matter of Trust's 'Clean Wave Program' will turn each donation into hair-mats that absorb oil from West Coast waterways.

If you're ready to get a trim for the environment, join us at Wilson Arts Plaza, on the east end of the ECU campus, between 11:30am and 1pm, August 30.
This event is asking for volunteer hair-cutters as well as donors.

If you are able to lend your scissors or your hair, either is welcome!

More about Climate Action! Action! Action!