Indigenous Artist Series Talk: Cory Douglas
This event is in the past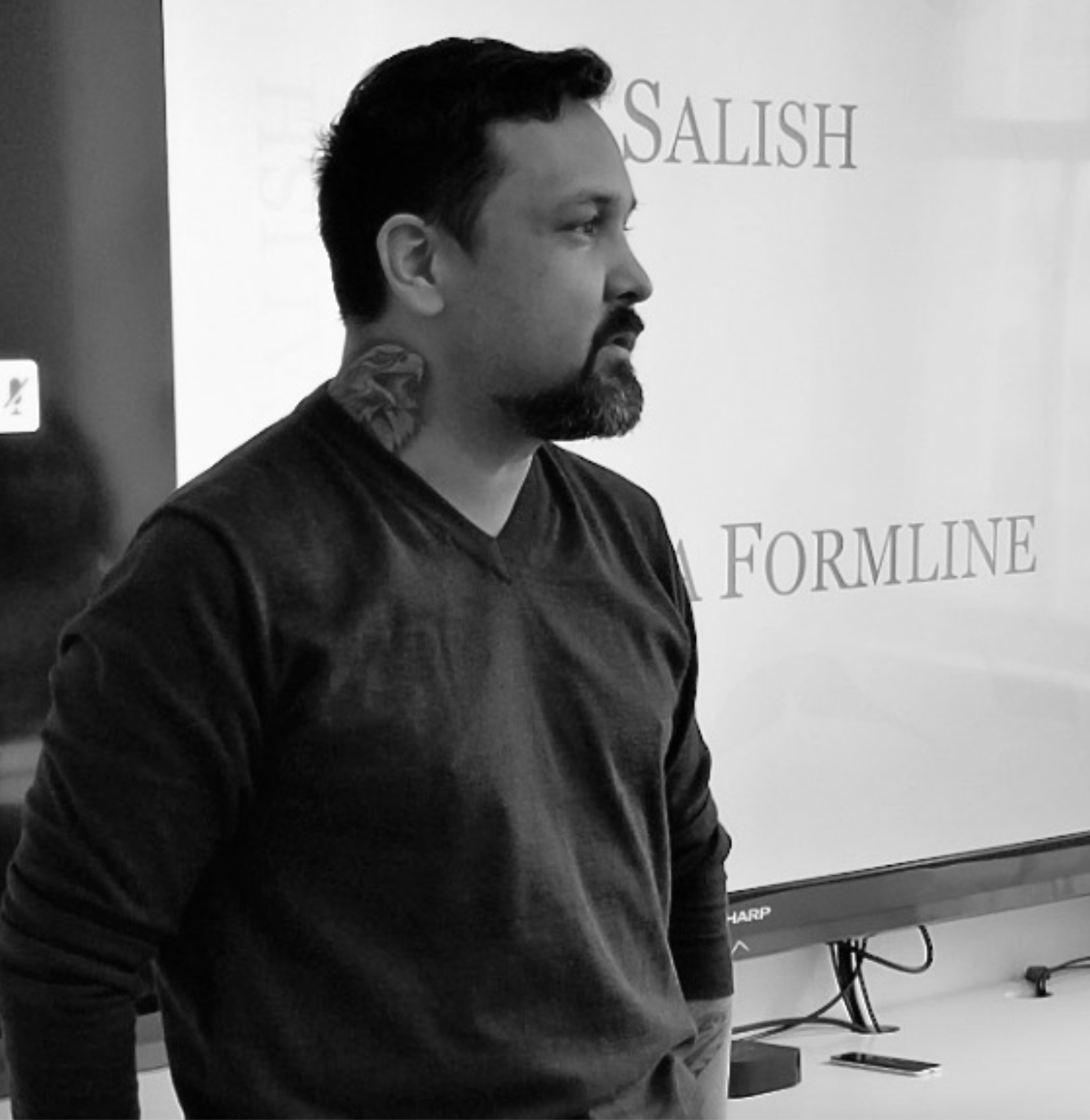 The first of six Indigenous Artist Series Talks.
Location
Online Attendance
Zoom room
Please join us for an online talk with artist Cory Douglas, presented by the Aboriginal Gathering Place as part of the Indigenous Artist Series Talks.
When: Wednesday, Jan 27, 2021 from 11:30 AM - 12:30 PM
Where: Zoom room
Meeting ID: 892 4209 6541
PW: 310887

About Cory Douglas
"Since October of 2006 I have endeavoured to develop my ancestors' roots in artistry and continue to redefine myself as I merge my academic architectural vocation with my innate creativity. Together, mixed with my passion for detail, this marriage has come alive into what I define as "Modern Formline". Every creation first begins as a vision, followed by a sketch, as the piece merges into its personality and manifests on jewellery, paper, drums, bentwood boxes, and tattoos. "I like the idea of freeing my images from the traditional two-dimensional surface of a crest and complimenting them with colour gradations and sketching them in three dimensional forms." My late grandfather Teddy Brown belonged to both 'Killer Whale' and 'Eagle' clans with the Tsimshian and Haida respectively. I am connected to the Squamish Nation through my mother and father. As an apprentice to Jordan Seward and Aaron Nelson Moody, I have been studying traditional Haida form and Formline and Coast Salish design respectfully. I've graduated from the Northwest Coast Jewellery Arts Program (2011), taught by Dan Wallace. I am the current instructor at Native Education College, teaching the students the fundamentals of design, composition and engraving. With their traditional knowledge and my vision, I compliment my rich cultures allowing me to reach a large audience, this in turn allows me to embrace my family's history."