Macromareal (redux) | Sydney Lancaster + Scott Smallwood
This event is in the past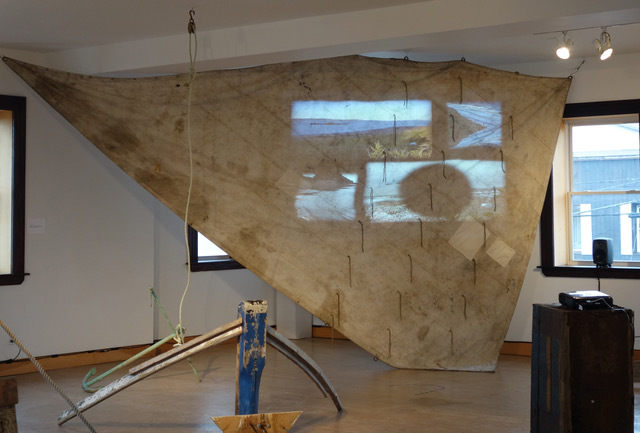 A multimedia exhibition in the Diffuser Gallery, presented by a duo of visiting artists.
Macromareal (redux) presents elements of Macromareal (a rising tide lifts all boats), a collaboratively-created body of work by artists Sydney Lancaster + Scott Smallwood drawing attention to the intersection of human activities, time and the tidal environment.
In particular, this project explores the cyclic and durational aspect of work on or near tidal waters, and the ways humans have sought to understand, catalogue, and harness the power of the world's highest tides.
The artists would like to acknowledge the support of the Alberta Foundation for the Arts, The University of Alberta, and The Nonesuch Fellowships Program for supporting the original project.