Meet the Online Learning Mentors!
This event is in the past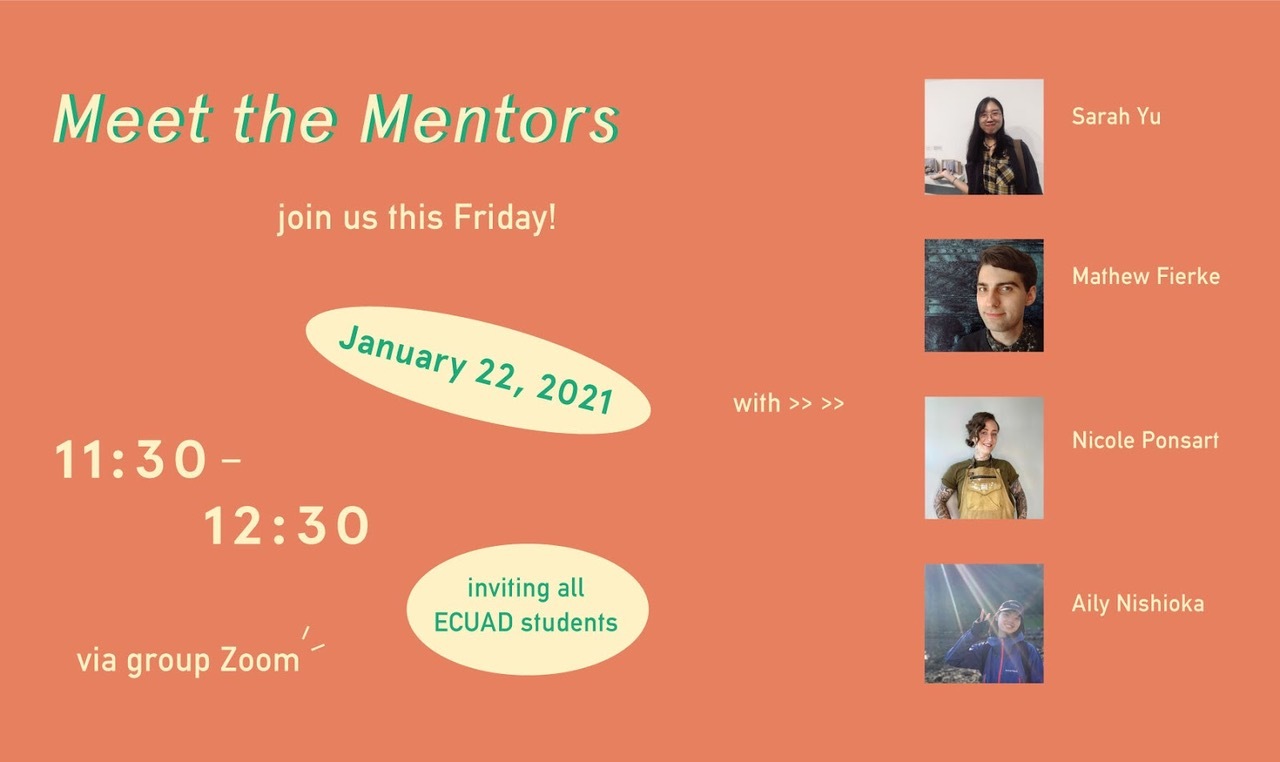 Emily Carr Students! Meet Your Online Learning Mentors!
Location
Online Attendance
Email learninghelp@ecuad.ca for the Zoom room
Emily Carr Students! Meet your Online Learning Mentors!!
Introducing Aily, Mathew, Nicole and Sarah (Xiao)--we are undergraduate students with experience in learning online and familiarity with ECU's learning technologies.
Come get to know us at our first ever Meet the Mentors Event this Friday, Jan. 22, from 11:30 - 12:30 via Zoom!
You can also email us with your questions about anything related to learning online, anytime. We will respond to your questions via email within 1 working day or set up meetings in Zoom if we need to demo something.
Handouts
You can also check out our resources; we have put together a helpful guide on how to manage time this semester: https://tlc.ecuad.ca/student-resources/handouts/
Learning Mentor Program
Starting this term, we are also offering a Mentor Matching Program where you can be paired with a mentor who will offer personalized learning support one-on-one. The mentor program allows students to build a relationship with a mentor over several weeks or the full term and offers a low-stakes environment for course-related questions.
If you are interested, fill out the application form here and email it to learninghelp@ecuad.ca
How to reach us
Instagram: @eculearningmentors
Email: learninghelp@ecuad.ca
Our website: https://tlc.ecuad.ca/student-support/contactmentors/