TED Circle Hosted by TEDxEmilyCarrU
This event is in the past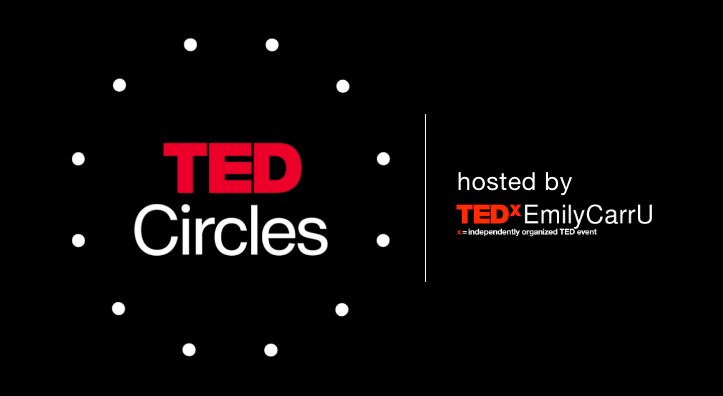 Meet our TEDxEmilyCarrU 2020 speakers and team online to deep dive into conversations about ideas outside of the main event.
Location
On Campus
Online
Online Attendance
TED provides monthly themes, recommended talks, and conversation starters that focuses on engagement through constructive discussions. In the format of a TED circle, we will watch and discuss a TED Talk in a small group, and then share our takeaways to consider each other's unique perspectives, and be a part of a global conversation.

Hosted by volunteers, TED Circles can take place 100% virtually, and it is a good opportunity for us to be involved with the TEDxEmilyCarrU community outside of the main event.
Each event can be up to 90 minutes long where we will watch a talk together, share some big ideas, and discuss the month's theme. The theme for July is Designing with Humanity.
You can find more information about the initiative here: https://www.tedcircles.com/