Celebrate the Class of 2023!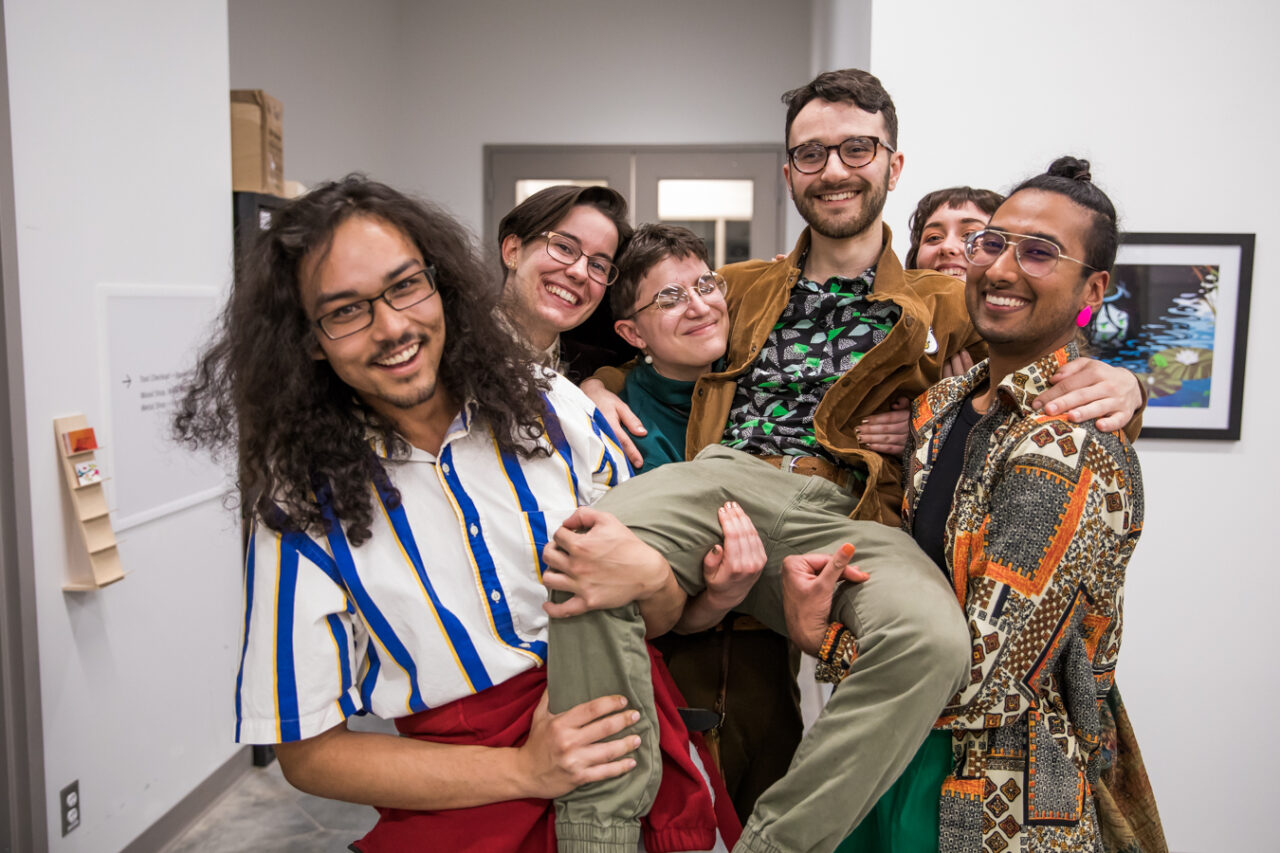 Congratulations to the Class of 2023!
We celebrate all you've accomplished as you turn the page on your next exciting chapter.
ECU welcomes the community to join us for a celebration of hard work, dedication, creativity and innovation.
No matter if you're a graduating student, a current or future student, alum or donor, friend or family member, you'll find something during grad week to engage, challenge and inspire you. Join us to celebrate and witness the brilliance of ECU's Class of 2023.
Immerse yourself in creativity.

Step into a world of creativity and inspiration at The Show, Emily Carr's annual exhibition of our graduating students' work. Explore 350+ works in art, media and design. Expect bold, innovative and stunning installations and works reflecting the diversity of perspectives of our graduates.
Each year at convocation, we celebrate our Honorary Award winners for outstanding achievements in their field. These include the Emily Award for alumni and Honorary Degrees that recognize individuals for their significant creative and philanthropic contributions.
This year's ceremony will take place at the UBC Chan Centre for the Performing Arts on Wednesday, May 10th, 2023. Attendance is by invitation only. Students and guests can find information here.
Missed the ceremony? We'll post a video here the following day.
Congratulations to the class of 2023! Check out these resources to help you as you embark on the next chapter in your journey.