Welcome Donors!
Your support of Emily Carr University students is an investment in all our futures.
Emily Carr University of Art + Design provides students with a flexible and responsive curriculum that is multidisciplinary, and encourages critical inquiry, sustainability, research, social responsibility and cultural development. The Advancement Department works with donors, corporate sponsors and community partners to provide students with the financial support and resources needed to prepare them to become the next generation of innovators and leaders in the Canada's creative economy.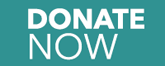 Ways of Giving
There are many ways you can give.


Donor Listing
We are pleased to thank and acknowledge the donors, partners and sponsors for their support and commitment to Emily Carr University of Art + Design.
Scholarships, Bursaries + Awards
We are grateful to the donors and supporters who provide financial support and invaluable opportunities to students through the Student Awards Program. We are proud to present the following list of donor-funded awards.


Advancement + Events Staff
Chantale Lavoie
Executive Director, Advancement + Events
604 844 3078 | clavoie@ecuad.ca
Eva Bouchard
Manager, Major Gifts + Fund Development
604 630 4553 | ebouchard@ecuad.ca
Roxanne Toronto
Events Lead
604 844 3075 | roxanne@ecuad.ca
Jessie Dumais
Events Assistant
604 630 7413
Erin Kirsh
Alumni + Advancement Assistant
604 844 3870 | ekirsh@ecuad.ca

Sara Molcan
Advancement + Communications Assistant
604 630 4562 | smolcan@ecuad.ca

Jenny Shigeta
Research + Database Assistant
604 630 4552 | jenny@ecuad.ca

Dina Tracy (on leave)
Events Assistant