Emily Cares Student Emergency Fund
Help students when they need you the most.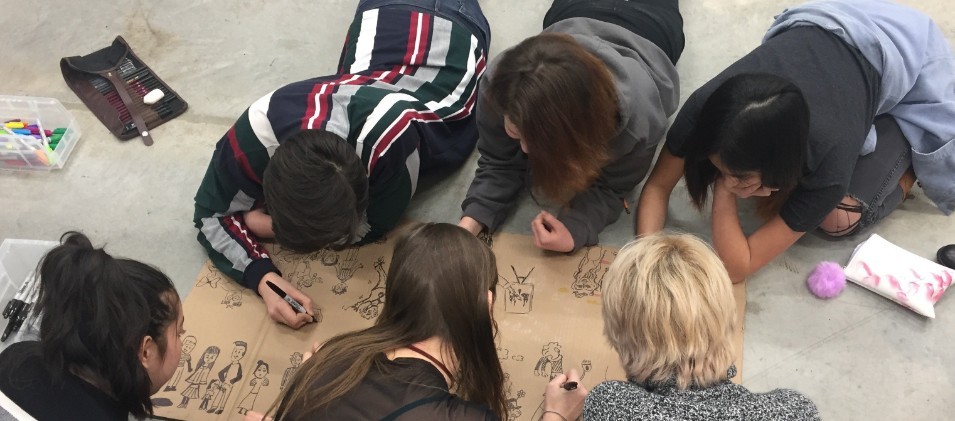 When the Emily Cares Student Emergency Fund was introduced in 2018, it was intended to help students achieve a university degree by addressing their urgent and unexpected financial challenges, while also promoting wellness programs and other initiatives. Then came 2020. It threw all of us a curveball in the form of Covid-19, but few were harder hit than students.
Many students became financially unstable overnight when their source of income was reduced or disappeared entirely due to the pandemic.
Thankfully, with the support of donors, we were able to provide Emily Cares emergency bursaries to all 375 eligible students requesting support in the early days of the pandemic. The impact of the Emily Cares Emergency Fund is undeniable. Since 2018, hundreds of students have benefited from emergency bursaries, grocery vouchers, free food events, and upgrades to the Oasis Wellness Garden.
"Thank you for your generosity and financial support. At the time of applying for this bursary, I was not even close to anticipating the precarious position I and many others would find ourselves in due to the pandemic. This financial aid has given me a greater sense of security."

Despite these successes, students still face significant financial crises, and sadly, food insecurity continues to be a struggle for many students. According to Statistic Canada, university-aged Canadians (15-34 years) have experienced increased food insecurity as a direct result of the financial impact of the pandemic. Food insecurity also goes hand in hand with moderate to severe anxiety which can be a significant challenge for students' capacity to achieve a post-secondary education.
That is why your support is needed now more than ever. You can help. Here's how.
Your one-time donation to Emily Cares means that even more students will receive grocery vouchers and that emergency bursaries will continue to be there for students when they need them most. You also know that your gift will support students' most basic needs such as food and shelter, something we all need to lead healthy, productive lives.
Over the next year, your monthly gift of $20 would help provide a single-parent student with a grocery store voucher for their entire family. If you multiply that donation by two, five, or ten, you can make an incredible difference in the lives of so many students. You can donate online by clicking on the button or send your donation through the mail by completing the donation form and attaching your payment.
With the university open for classes once again, students can be confident that Emily Cares will continue to be there when they need help, thanks to the generous support of our donors. You have the opportunity to change a student's life forever by the simple act of making a gift. Please show students you care and that you believe in the futures they are working so hard to achieve.
Thank you!