Art Forums | Jen Rae + Claire G. Coleman
This event is in the past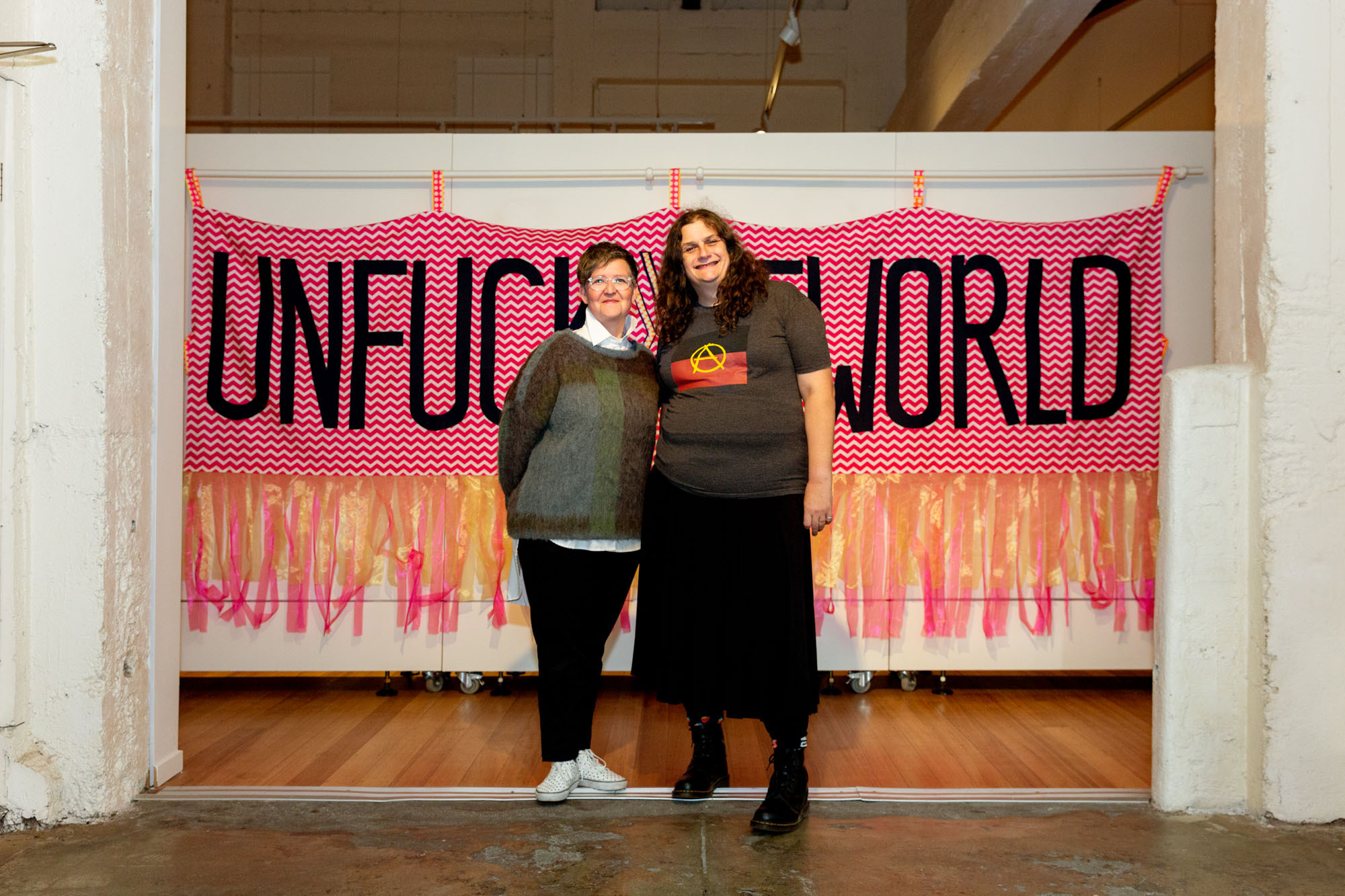 Please join us for our Art Forums talk with Dr. Jen Rae and Claire G. Coleman. The talk is open to the public.
Location
On Campus
Reliance Theatre
520 E 1st Ave, Vancouver, BC, V5T 0H2 See on Map
Online Attendance
DR JEN RAE (pronouns: she/they) is an award-winning artist-researcher of Canadian Scottish-Métis descent based in unceded Djaara Country/Castlemaine, Victoria. Jen's practice-led expertise is situated at the intersections of art, speculative futures and climate emergency disaster adaptation + resilience – predominantly articulated through transdisciplinary collaborative methodologies and multi-platform projects, community alliances and public pedagogies. Jen is Co-founder and Creative Research Lead at the Centre for Reworlding.

CLAIRE G. COLEMAN (pronouns: she/her) is a Noongar woman based in Naarm. Her debut novel Terra Nullius, published in Australia and in the US, won a Norma K. Hemming Award and was shortlisted for the Stella Prize. Her second novel is The Old Lie [2019] followed by Lies, Damn Lies[2021], which won the University of Queensland prize for Non-fiction, and Enclave [2022] which was long listed for the Miles Franklin Award. Claire is currently working on a commissioned play for Melbourne Theatre Company and collaborating as a writer on Robert Walton's CHILD OF NOW. Claire is Co-founder and Writer at the Centre for Reworlding.
The Centre for Reworlding are a a collective of Indigenous, people of colour, settler and LGBTIQA2S+ artists, scientists, thinkers and change-makers with a track record of collaboratively working at the intersections of art, the climate emergency leadership, speculative futures and disaster resilience. They are a core group of bridge-builders and connectors with diverse and intersecting practices. The Reworlders work across multiple disciplines and are connected through several key projects operating in the climate emergency and preparedness space. Their growing body of critical work subverts conventional platforms for engagement in the climate emergency.
Presented by the Audain Faculty of Art at Emily Carr University of Art + Design, the FRMS: 300: Art Forums Course and in partnership with the Libby Leschgold Gallery.
_______________

This event is offered in a hybrid format (in-person preferable but with a Zoom/livestream available).

Join on Zoom
Meeting ID: 665 8844 7737
Passcode: 135383