Art in the Flesh: A Public Class (Session 1)
This event is in the past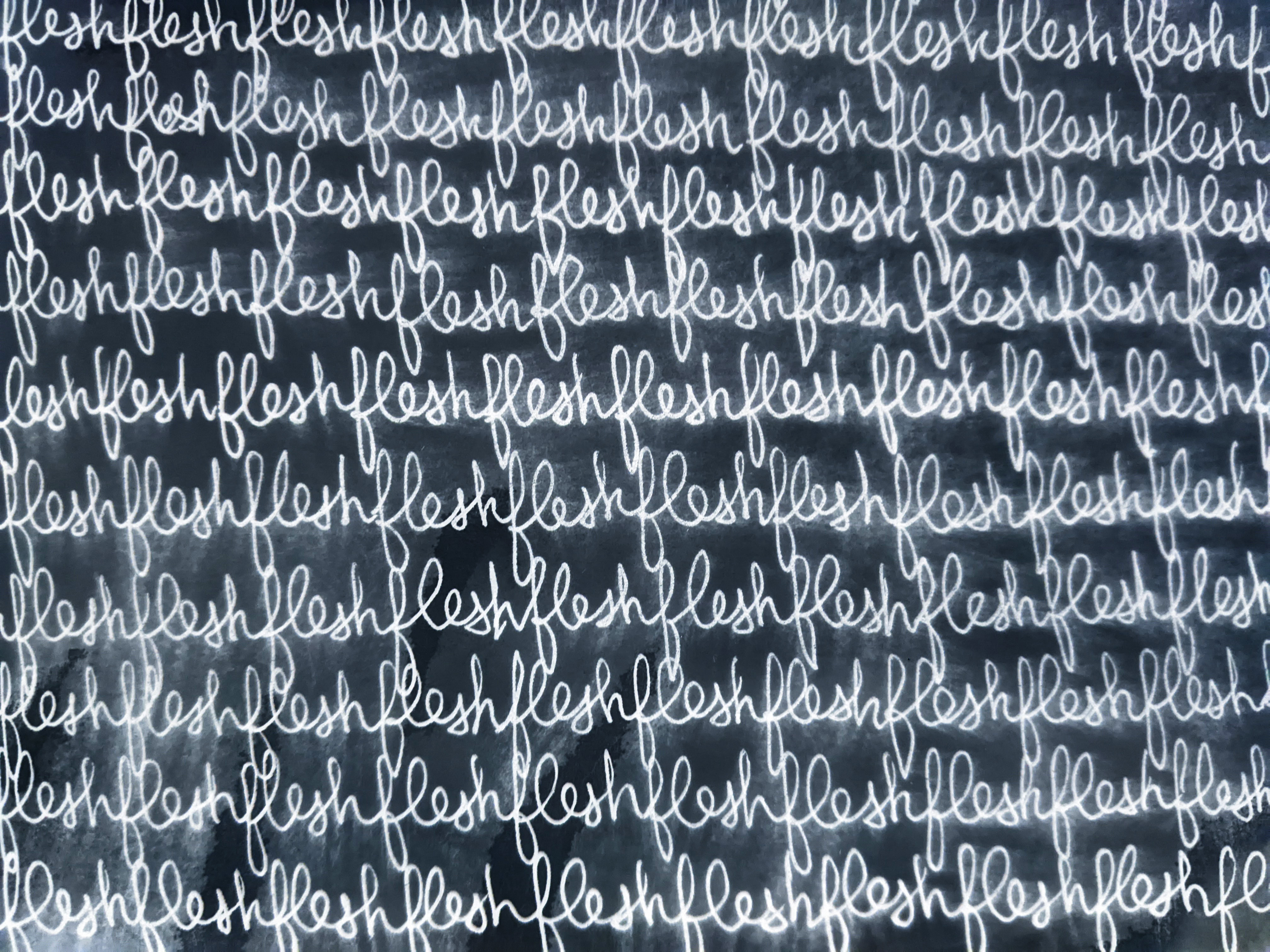 Is decolonial feminist art praxis possible in the art institution? An art history class open to the public.
Location
On Campus
Libby Leshgold Gallery
520 East 1st Avenue Vancouver, BC V5T 0H2 See on Map
Dedicated to recent exhibition Jan Wade: Soul Power. Led by Dr. Sue Shon, Kashish Hukku Jani, Steph Schneider.
This is the first of two linked sessions of Art in the Flesh developed for the 2022 Emily Carr University Faculty Show (Libby Leshgold Gallery). The session is open to the entire university and the public, welcoming broader attendance and participation. Each session of Art in the Flesh combines an MFA graduate research seminar with an upper-level art history course toward joint exploration of feminist art history praxis.
November 21 takes the form of a workshop led inside the Libby Leshgold Gallery by Dr. Sue Shon with Kashish Hukku Jani and Steph Schneider. The first part of the workshop problematizes institutions that define art according to methods and tools of curation, exhibition design, and art history research and writing. Shon and Schneider will respond to the exhibition Jan Wade: Soul Power as a case study and praxis grounded in feminist conceptualizations of flesh. Hukku Jani will introduce new tools for thinking about the power of art for speculative design. The second part of the workshop is a community-building exercise with everyone in attendance, focused on speculative (re)design of the relations among art and its institutions.
Both Art in the Flesh sessions recall the groundbreaking 1981 feminist anthology This Bridge Called My Back. The anthology calls for a "theory in the flesh" that locates material reality as a basis for anti-racist, anti-colonial, anti-capitalist feminist political momentum. "Flesh" as a politicized location foregrounds the disparities and contradictions of lived gender experiences – but rather than seeing contradictions as obstacles, the anthology argues contradictions must be approached as "bridges" to social transformation. Art in the Flesh responds to this call in the context of an art and design university.