Artist Talk | Carmen Papalia
This event is in the past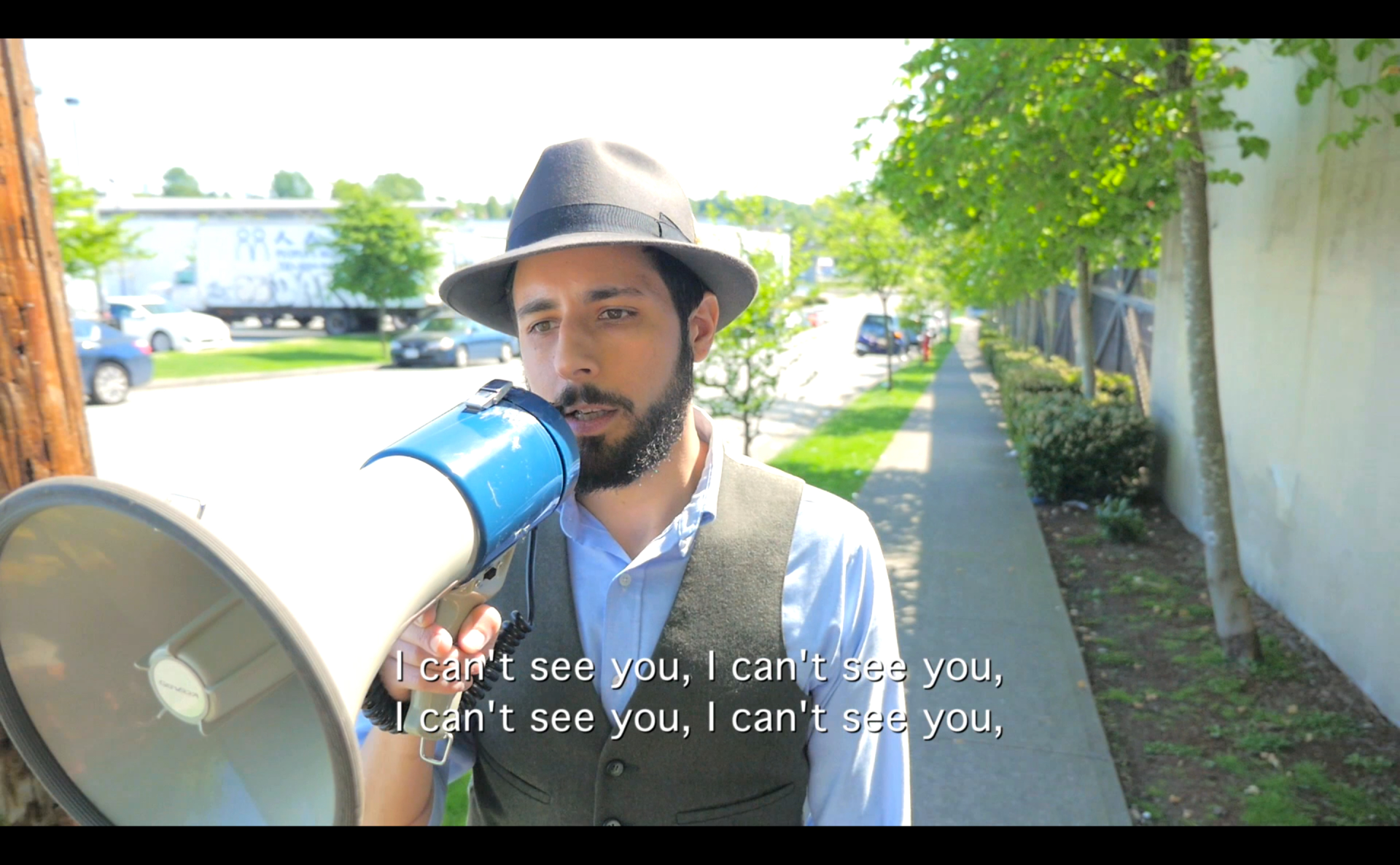 Carmen Papalia will give an artist talk as part of the Art Forums series, presented with the Libby Leshgold Gallery.
Location
Online Attendance
Born in 1981, Carmen Papalia is a nonvisual social practice artist with chronic and episodic pain. He uses organizing strategies and improvisation to address his access to public space, art institutions and visual culture.
As a convener, he establishes welcoming spaces where disabled, sick and chronically ill people can build capacity for care that they lack on account of governmental failure and medical ableism.
His work, which takes forms ranging from collaborative performance to public intervention, is a response to the harms of the Medical Model of Disability.

ASL interpretation will be provided. If you have any other access requests or questions, please contact Rachelle Sawatsky.
Meeting ID: 686 9160 6735
Passcode: 622564