Artist Talk: Ts̱ēmā Igharas
This event is in the past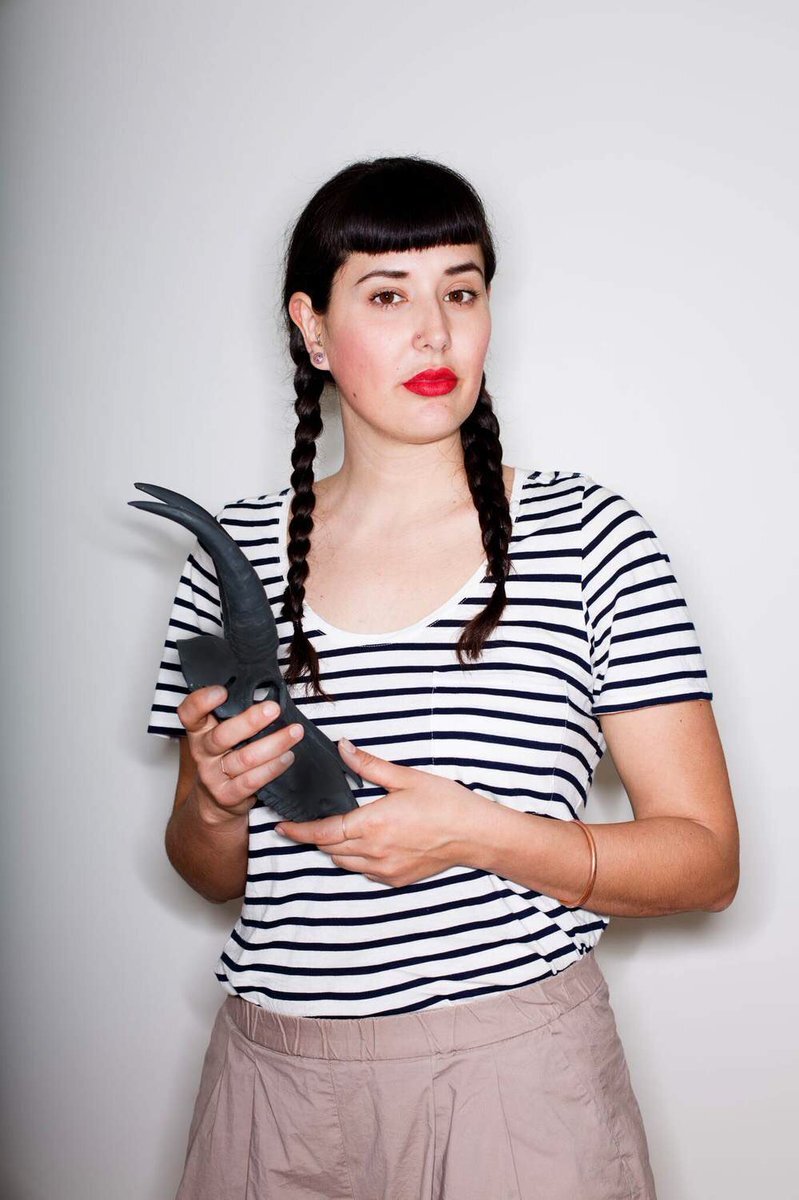 Please join us for an in-person artist talk at the Aboriginal Gathering Place with interdisciplinary artist and member of the Tahltan Nation, Ts̱ēmā Igharas.
Location
On Campus
Aboriginal Gathering Place
520 E 1st Ave, Vancouver, BC, V5T 0H2 See on Map
Join us for an in-person artist talk with Ts̱ēmā Igharas at the Aboriginal Gathering Place on Thursday, September 23, 2021 from 11:30 am to 12:30 pm.
Those who cannot attend the event in-person can join the meeting online via Zoom.
Link to join: https://bit.ly/39rLYkN
Meeting ID: 681 9871 4709
Passcode: 622770

About the artist
Ts̱ēmā is an interdisciplinary artist and member of the Tahltan Nation. She uses Potlatch methodology to create conceptual artwork and teachings influenced by her mentorship in Northwest Coast Formline Design at K'saan (2005/06), her studies in visual culture, and time in the mountains. She has a Bachelor's degree from Emily Carr University of Art and Design (2011) and graduated from the Interdisciplinary Master's in Art, Media and Design program at OCADu, showing her thesis work, LAND|MINE that connects materials to mine sites and bodies to the land. Tsēmā has won the 2018 Emily Award for outstanding ECU alumni; is 1/25 2020 Sobey award winners; has shown and performed in various places in Canada and internationally in Sweden, Mexico, USA and Chile.
Artist statement
My artistic work grapples with the body, my body as it has witnessed material and metaphysical landscapes changing and continually impacted, shaken and consumed by corporate resource extraction. What is important to me in making and presenting my work is to engage with and critique how the value of land and natural resources are created and assessed through Western measures of wealth (social, economic, environmental, power, ownership) and how these types of evaluations impact cultural lifeways in the Canadian wilderness, which is still considered an untapped frontier for natural resources. My praxis is sparked by strategies of Indigenous resistance to neo-colonization, embodied knowledge and everyday acts of decolonization as ways to understand the imaginary Canadian "true North" and industrial reverberations felt by those who live downstream.