At Face Value: Cornelia Wyngaarden
This event is in the past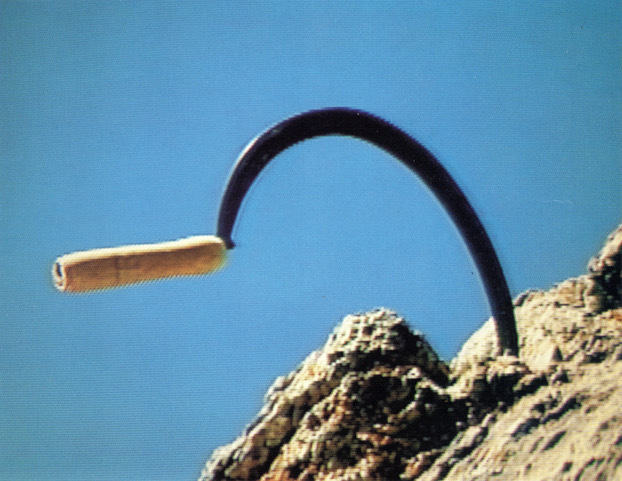 The Libby Leshgold Gallery is pleased to present At Face Value, a retrospective of Vancouver-based artist Cornelia Wyngaarden.
Location
On Campus
Libby Leshgold Gallery at Emily Carr University
520 E 1st Ave, Vancouver, BC, V5T 0H2 See on Map
Over the past forty years, Wyngaarden has created a complex body of work that considers the relationship between queer, feminist, and decolonial strategies and media, current and historical political events and social conditions, and overlooked individual and collective experiences. At Face Value brings together a selection of video, photography, and installation works that explore themes of gender, sexuality, identity construction, and technology. These works respond to cultural, personal, and historical narratives, interweaving documentary elements and fiction; Wyngaarden's protagonists disrupt stereotypes, dismantling familiar and deeply embedded power structures while baring the social and political consequences of their actions.
At Face Value explores the enduring critical complexity of Wyngaarden's remarkable oeuvre, bringing together a wide range of references: from Greek mythology to Canadian parliamentary history, Western tropes to Film Noir. The exhibition composes a network of unexpected interconnections, tracing the entangled relationship between our most intimate selves and that which we show the world. As A Wife As A Cow (1985) sees interior landscapes set against slow-motion images of cows being roped at a rodeo, interspersed with stories told by an independent female rancher. The proximity of the film's varying subjects deconstructs everyday expectations about gender, and subsequently the resulting inflections of identity. Selections from Apollo's Kiss/Matricide: an allegorical landscape (1991), first mounted at The UBC Fine Art Gallery, are shown alongside a revisited version of The Dead Man Was a Woman (1992/2021). Both works consider the body and its vulnerabilities, rights, and representations. Forged Subjectivity (1993), first mounted at Presentation House Gallery, further considers the erasure of women's contributions to critical movements and histories while reifying the queering of political discourse and collective action. Lastly, The Fragility of Origins (1994), first mounted at Front Gallery, references baroque painting and Freudian texts, incisively questioning subjectivity and authorship as it relates to the shifting terrain of personal narrative and historical records.
Throughout her decades-long career as an artist, Wyngaarden has demonstrated an unwavering commitment to the Vancouver arts community. Wyngaarden is a radical voice in Canadian art, having played an integral role in the development of numerous important arts institutions in Vancouver including VIVO, Western Front, and Artspeak, particularly in the realm of Media. The title of the exhibition, At Face Value, refers to Wyngaarden's frank, inclusive, and intersectional approach to living and art making, acknowledging her years of meaningful exchanges within, and beyond, the field of art.
At Face Value is the culminating exhibition in a series of collaborations between the Libby Leshgold Gallery and curators Phanuel Antwi, Jenn Jackson, and Christian Vistan. The programming series includes the exhibition Around the Corner by artist Tom Hsu, as well as a residency with queer dance collective The Coven (Ralph Escamillan, Kevin Fraser, and Ross Wirtanen). The series will be documented through a forthcoming illustrated publication, to be released by ECU Press.

About Cornelia Wyngaarden