Author Event | The Creative Lives of Animals by Carol Gigliotti
This event is in the past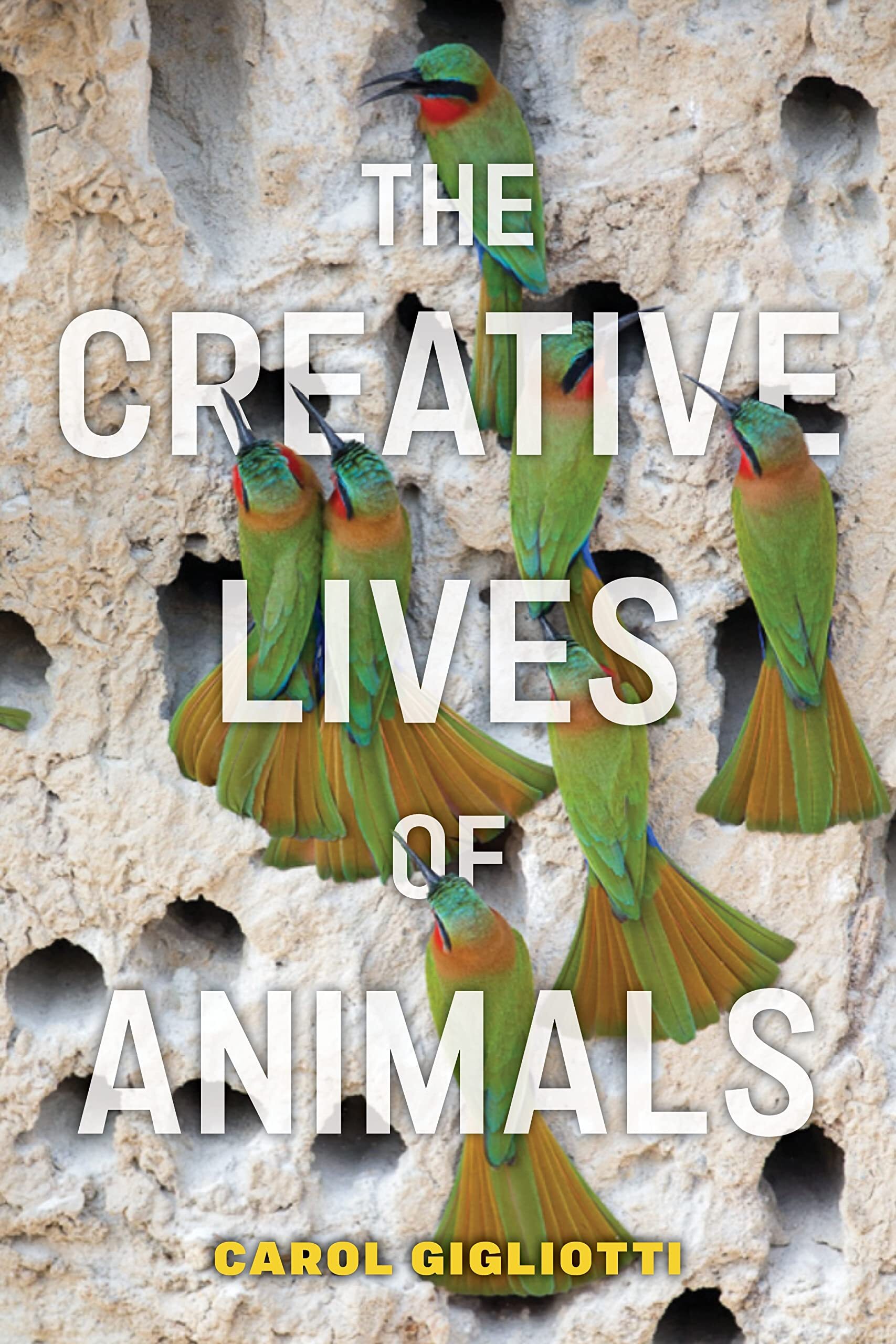 Join us for a talk by Carol Gigliotti on the occasion of her new book, The Creative Lives of Animals.
Location
On Campus
Rennie Hall, followed by READ Books
520 E 1st Ave See on Map
Online Attendance
Carol will be in conversation with associate faculty at ECU, Julie Andreyev. Following the talk will be a book signing and reception across the hall at READ Books.
Most of us view animals through a very narrow lens, seeing only bits and pieces of beings that seem mostly peripheral to our lives. However, whether animals are building a shelter, seducing a mate, or inventing a new game, animals' creative choices affect their social, cultural, and environmental worlds.
The Creative Lives of Animals offers readers intimate glimpses of creativity in the lives of animals, from elephants to alligators to ants. Drawing on a growing body of scientific research, Carol Gigliotti unpacks examples of creativity demonstrated by animals through the lens of the creative process, an important component of creative behavior, and offers new thinking on animal intelligence, emotion, and self-awareness. With examples of the elaborate dams built by beavers or the lavishly decorated bowers of bowerbirds, Gigliotti provides a new perspective on animals as agents in their own lives, as valuable contributors to their world and ours, and as guides in understanding how creativity may contribute to conserving the natural world. Presenting a powerful argument for the importance of recognizing animals as individuals and as creators of a healthy, biodiverse world, this book offers insights into both the established and emerging questions about the creativity of animals.
Carol Gigliotti (carolgigliotti.com) is an author, artist, animal activist, and scholar whose work focuses on the reality of animals' lives as important contributors to the biodiversity of this planet. She is Professor Emerita of Design and Dynamic Media and Critical and Cultural Studies at the Emily Carr University of Design, Vancouver, BC. CANADA. Her new book, The Creative Lives of Animals, is published by NYU Press. This work challenges the current assumptions of creativity offering a more comprehensive understanding through recognizing animal creativity, cognition, consciousness, and agency.
She is the editor of the book, Leonardo's Choice: Genetic Technologies and Animals and the author of numerous book chapters and journal essays on these topics. Her work is supported by the Social Sciences and Humanities Research Council of Canada, The Sitka Center for the Arts, and Coppermoss, among others. Gigliotti is on a number of international advisory boards concerned either with media or animal studies. Gigliotti has a BSS in Performance Studies, an MFA in Printmaking, and a Ph.D. from the Advanced Computing Center of Arts and Design at The Ohio State University. She now lives in Eugene, Oregon.

Julie Andreyev is a Vancouver-based artist, researcher and educator. Her multispecies studio called Animal Lover explores more-than-human creativity to develop kinships with local lifeforms and ecologies. She has a PhD from Simon Fraser University, and is Associate Professor in the Audain Faculty of Art, Emily Carr University of Art + Design where she teaches New Media + Sound Arts, and Critical Studies. One of her favourite things to do is hiking with her canine companions Zorra and Heroe, paying attention to the liveliness of local animals, trees and plants, and Earth forces. She is currently working on creative co-productions with birds (Bird Park Survival Station), and sound art experiences with local forests (Branching Songs, https://www.branchingsongs.org/). Her book is Lessons from a Multispecies Art Studio: Uncovering Ecological Understanding & Biophilia Through Creative Reciprocity, Intellect Books, 2021.