Community, Connection and Conversation | Marigold Santos
This event is in the past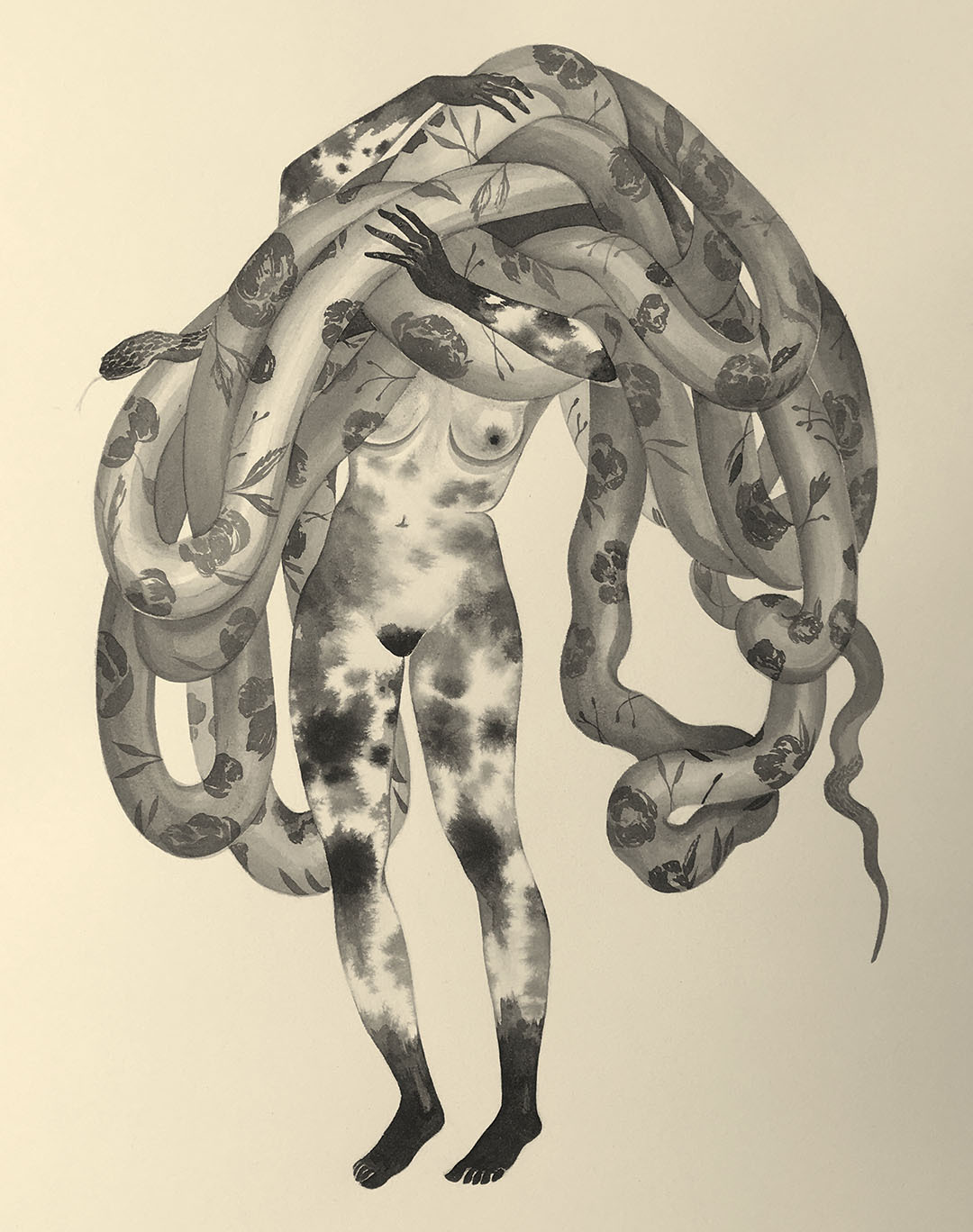 Please join the BIPOC Graduate Caucus at 11am on Tuesday March 23, for a talk featuring Marigold Santos, as part of the ongoing Community, Connection, and Conversation lecture series.
Location
Online Attendance
Passcode: 632673
On March 23, Marigold Santos (she/her)will speak on her art practice as a Filipinx-Canadian, and generate conversation and questions that any of the students have regarding topics like navigating white art spaces, rest and resistance, etc. This talk will be an open space for exchange.
Marigold will speak as part of the Community, Connection, and Conversation lecture series — a guest-speaker series presented by the BIPOC Graduate Caucus. The series aims to provide pathways of support, connection and dialogue amongst the BIPOC Graduate Students of Emily Carr University of Art + Design with professionals in both design and art
Marigold Santos pursues an inter-disciplinary art practice involving drawing, painting, and printed works, sculpture, tattooing, and sound. Her work explores self-hood and identity that embraces multiplicity, fragmentation and empowerment, as informed by experiences of movement and migration. She holds a BFA from the University of Calgary, and an MFA from Concordia University. As a recipient of grants from the Canada Council for the Arts, the Alberta Foundation for the Arts, and the Conseil des Arts et des Lettres du Québec, she continues to exhibit widely across Canada. Marigold Santos lives and works in Mohkinstsis/Calgary.

Please note: This talk is open to BIPOC-identifying students only.