Creative Industry Night
This event is in the past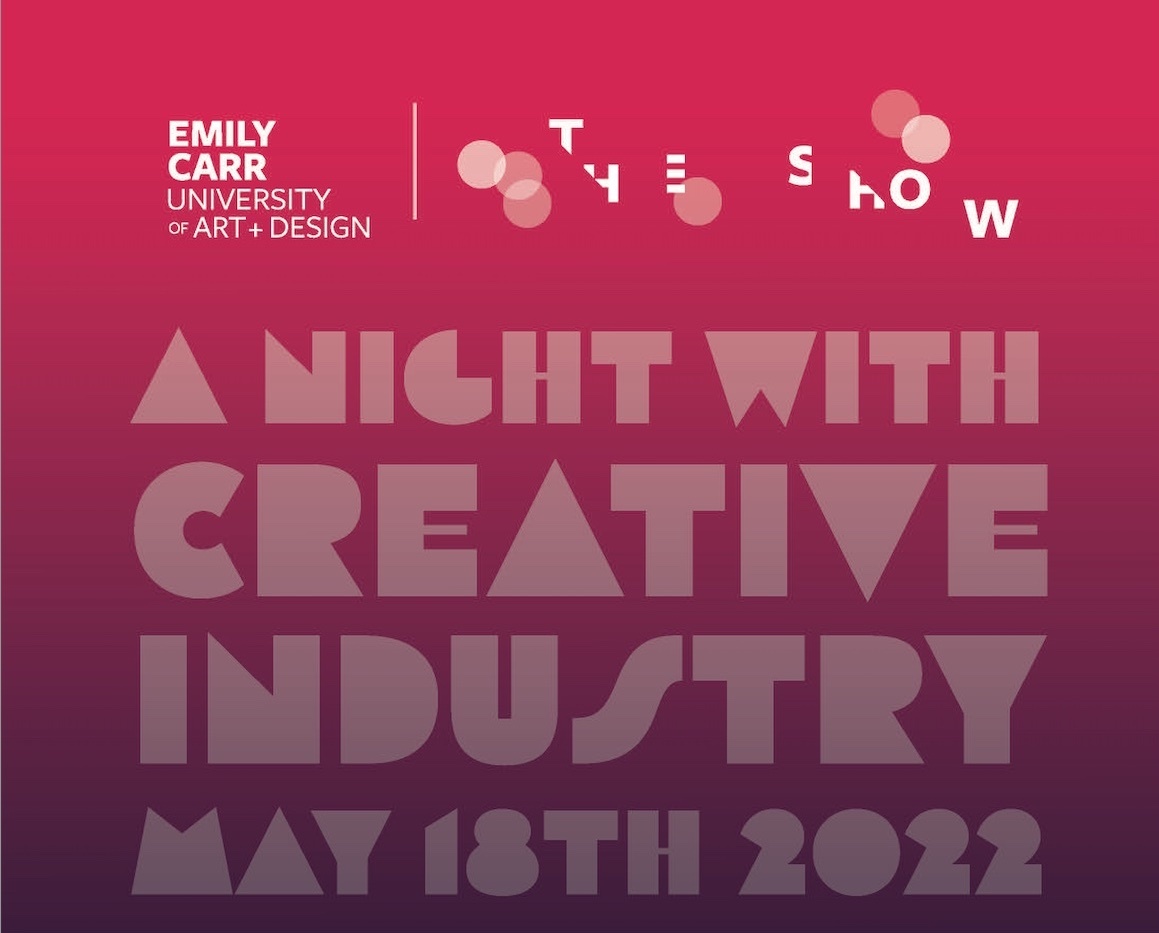 Creative Industry Night provides an opportunity for industry and art professionals to connect with recent grads for recruitment, mentorship and networking purposes through portfolios/demo reel reviews and critiques. Social mixer to follow.
Location
On Campus
Emily Carr University
520 East 1st Avenue See on Map
Contact
Career Development + Work Integrated Learning |
coop@ecuad.ca
6pm to 8pm Crit Night:
As part of The Show, we have organized a Crit Night to provide recent graduates from the BFA, MFA and BMA programs, who have installed work in The Show, with a short critique from prominent Vancouver curators and directors. This is an excellent opportunity for you to have your work seen and to connect with local and well respected art professionals. Followed by a Social Mixer.
If you missed signing up for a group crit, please email coop@ecuad.ca and you can meet with Jamie Ward of the Or Gallery, or Nya Lewis an independent curator to receive a one on one 15 minute critique.
Participating Galleries include:
Or Gallery Artspeak
Unit 17 Gallery Gachet
Polygon Centre A
Burnaby Art Gallery Burrard Arts Foundation
Access Gallery. VIVO
Catriona Jeffries Equinox Gallery
CSA Space Western Front
Unit 17 Wil Aballe Art Projects (WAAP)
221A Contemporary Art Gallery
6pm to 8pm - Portfolio Reviews: Graduating students from Design + Dynamic Media will have the opportunity to meet with industry for portfolio/demo reel reviews. Review teams will offer quick 15-minute reviews and feedback sessions. We are hoping to have representation from at least 12 to 15 companies based locally, nationally, and internationally. Please ensure your bring your laptop or tablet to show your portfolio or demo reel. Followed by a social mixer.
Please sign up here: https://www.eventbrite.com/e/creative-industry-night-tickets-326065248937
Representatives from the following companies will be attending as reviewers:
Waterproof Studios DNEG
Critical Mass Moving Images
Sony Imageworks Atomic Cartoons
Lululemon Herschel
A Thinking Ape
8pm to 9:30pm - Social Mixer: This mixer presents an opportunity for all recent grads to have less formal engagement moment with industry professionals, without the pressure of a cold introduction, having already presented their portfolio, demo reels or received a crit.
7pm to 8:30pm - You are also welcome to attend the Best of Animation + Film/Video Showcase: As part of Creative Industry Night, join us for this curated program of the best films produced by graduating students in our Dynamic Media degree programs.