Daniel Sousa, Animation
This event is in the past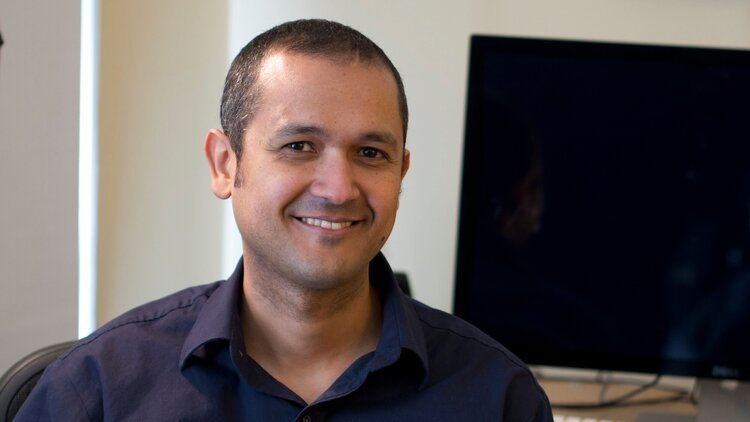 In his work, Sousa uses animation and themes commonly found in mythology and fairy tales to examine archetypes of human nature, and the inner struggles between our intellects and our unconscious drives.
Location
On Campus
Meeting ID: 822 0885 8322
Passcode: 281972
One tap mobile
+16473744685,,82208858322# Canada
+16475580588,,82208858322# Canada
Online Attendance
Animator/filmmaker Daniel Sousa will give an online presentation about his films and creative practice.

Daniel Sousa Daniel is an Academy Award-nominated animation director who uses the themes embedded in myths and legends to examine archetypes of human nature. Born on Cape Verde, he approaches filmmaking from a painter's perspective, focusing on the fragility of fleeting moments, memories and perceptions.

His short films include Feral, which was supported by a Creative Capital Foundation grant and premiered at Sundance, and Fable, which won awards at festivals around the world. He recently completed animating several native legends for the four-part PBS special Native America, which weaves history and science with living Indigenous traditions.


Sousa has taught at the Rhode Island School of Design, Harvard University, The Museum School, The Art Institute of Boston and the Animation Workshop in Denmark. He uses animation and themes found in mythology and fairy tales to examine archetypes of human nature. He is a 2008 Creative Capital fellow, and his film Feral received an Academy Award nomination in 2014. His other directorial work includes Minotaur, and Kapaemahu, as well as numerous projects for Global Mechanic, Cartoon Network, Olive Jar Studios and Duck, among others.
He is a founding member of Handcrankedfilm, a film makers' collective, along with Jeff Sias, Bryan Papciak, and Jake Mahaffy.