DDM Speakers: Democratizing Animation, a Conversation with Jinko Gotoh
This event is in the past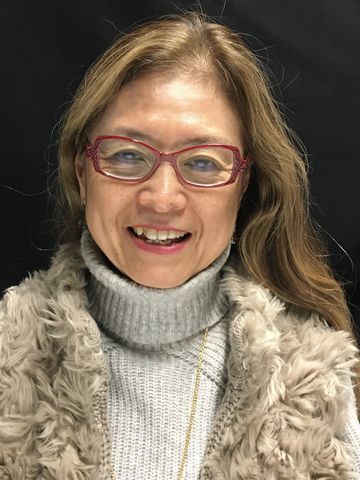 Join us for this talk with award-winning producer and feature animation consultant, Jinko Gotoh.
Location
Online Attendance
Jinko Gotoh is an award-winning producer and consultant for feature animation. An active supporter of diversity initiatives, Gotoh notes that "We must democratize animation on all fronts: education, art, technology, and industry." She will be reflecting on her rise as a Japanese-American female animation producer, her commitment to building globally diverse working communities, supporting social issues through animation, her work on numerous features and at Netflix, and her pivotal involvement in Women in Animation's dynamic program for mentoring upcoming female talent in the industry. Gotoh's various productions include features, including the Oscar®-nominated Klaus (2019), Lego Movie 2 (2019), The Little Prince (2015), and Finding Nemo (2003).
Jinko Gotoh is an award-winning producer and consultant for the animation industry. Gotoh places particular emphasis on innovation in animation as a visual storytelling medium. Her strengths and passion include the nurturing of creative talent, discovering new voices, and charting new technologies and creative processes. Born in Japan, Gotoh's passion for animation sparked at an early age after two profound experiences: a viewing of 'Lady and the Tramp' (1955), and a resounding meet with Osamu Tezuka, creator of Astro Boy.
Gotoh worked at Walt Disney Feature Animation as director of digital production, overseeing the inevitable move to CGI animation and its extensive application on such features as Fantasia 2000 (1999) and Dinosaur (2000). Since leaving Pixar in 2003, Gotoh's assignments have taken her around the globe, working for major studios and on independent films.
Gotoh is currently producing 'Escape from Hat' for Netflix with Mark Osborne (Kung Fu Panda, The Little Prince) directing. Her other producing screen credits include: the Oscar®-winning 'Finding Nemo' (2003), Oscar-nominated 'The Illusionist' (2006), 9 (2009), 'The Little Prince' (2015), 'The Lego Movie 2: The Second Part' (2019), and Oscar-nominated 'Klaus' (2019).
Gotoh serves as the vice president for Women in Animation, an advocacy organization to advance women and people of diversity in the industry, and as an EC and A2020 member of the Academy of Motion Pictures and Sciences® representing diversity. She holds a Bachelor of Science in Applied Math and MFA in Film from Columbia University. Gotoh is a published poet and rescuer of many, many dogs.