DDM Speakers: How to keep your culture and soul almost intact in Hollywood!
This event is in the past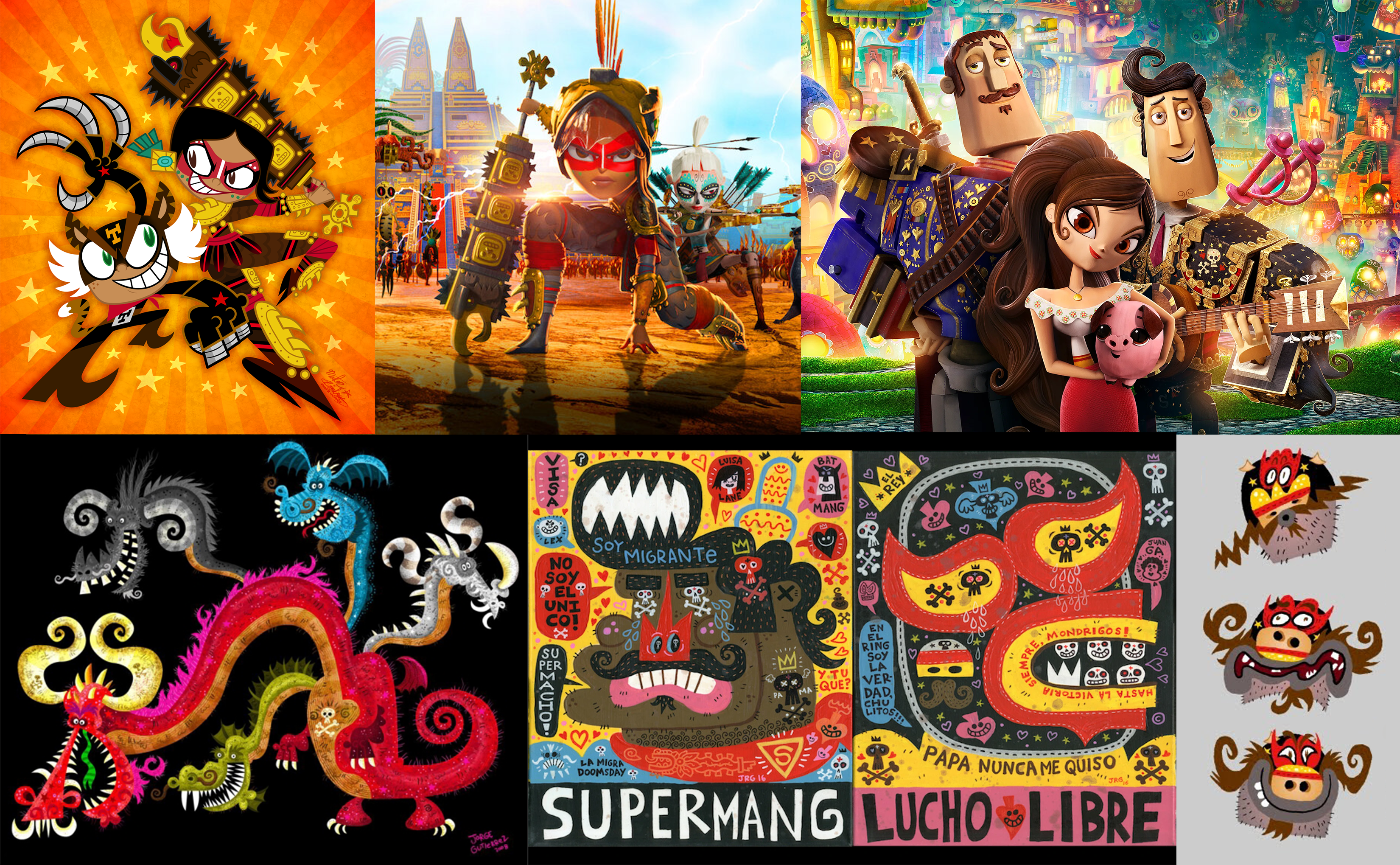 Join us for this exciting talk with Emmy and Annie award-winning animator Jorge Gutierrez.
Location
On Campus
Integrated Motion Studio, Room D1400
Join Annie and Emmy award winning creator, writer, artist and director Jorge R. Gutiérrez on a journey from terrified and innocent CalArts student from Mexico as he goes down the rabbit hole of the maddening Hollywood lands of sin and temptation! You'll laugh and cry and grow a mustache!
Jorge will be streaming from Los Angeles via Zoom while our Emily Carr Audience will be in the IMS having pizza, generously donated by Jorge.
6:30pm: Doors open, free pizza and drinks.
7pm: Guest talk begins.
Jorge Gutiérrez is a Mexican animator, painter, designer, writer, and director who produces new animated films, series and interactive projects across preschool, kids & family and adult animation. Gutierrez most recently created the Netflix saga Maya and the Three which recently won 2 Annie Awards. He is the director & co-writer of the Guillermo Del Toro produced animated feature The Book of Life for Fox, which earned him a 2014 Golden Globe Award nomination for Best Animated Feature Film. He is also writer & director of the 2023 Emmy winning We the People – American Citizen from Netflix, the Emmy nominated Son of Jaguar VR short for Google. Along with his wife, Sandra Equihua, they created the multiple Annie and Emmy Award-winning animated television series El Tigre: The Adventures of Manny Rivera for Nickelodeon.
Funded by the Ian Gillespie Faculty of Design + Dynamic Media.