DDM Speakers: Masterclass With Bettina Oberli
This event is in the past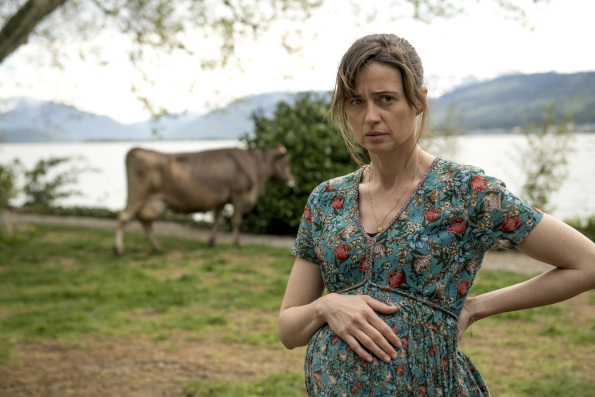 Bettina Oberli will be discussing her latest film My Wonderful Wanda.
Location
Online Attendance
Join us for a masterclass with writer, director, and producer Bettina Oberli, moderated by Harry Killas. Bettina Oberli will be presenting her latest film My Wonderful Wanda on Thursday February 10 at 7 PM at The Cinematheque 1131 Howe St @ Helmcken, in downtown Vancouver: attendees to the masterclass are encouraged to take advantage of the screening the night before as Oberli will be talking mostly about My Wonderful Wanda.
Bettina Oberli is a writer, director, and producer based in Zurich. She graduated from the Zurich University of the Arts. 
Her feature film Late Bloomers was released in 2006 and became Switzerlands most successful film
 since 1975 and still remains among the top 3 feature films of all time. Bettina Oberli directed her first international feature film The Murder Farm (2009) in Germany. In 2017 Bettina Oberli released her first TV Miniseries Private Banking on Swiss National TV. The following year she returned to the big screen with her first french speaking feature film With the Wind. The film, starring Mélanie Thierry, had its world premiere at the 2018 Locarno Film festival and was awarded with the Grande Piazza Variety Critics Award. The film was also awarded with the Jeffrey C. Barbakow Award for best international feature film at its North America Premiere at the International Film Festival of Santa Barbara in 2019. Her latest feature film My Wonderful Wanda held it's world premiere at the Tribeca Film Festival 2020, won several prizes and has been released in many countries worldwide. She recently shot the Mini-TV-Series Vaterland for German network ARD in co-production with the Danish National TV. It will be released in Fall 2022. Bettina Oberli also works for theatre and opera and has two teenage-sons.
This event will be taking place over Zoom:
Join Zoom Meeting
Meeting ID: 693 6329 3514
Passcode: DDM
Generously sponsored by the Consulate General of Switzerland.