Drop-in Writing Appointments at the Writing Centre
This event is in the past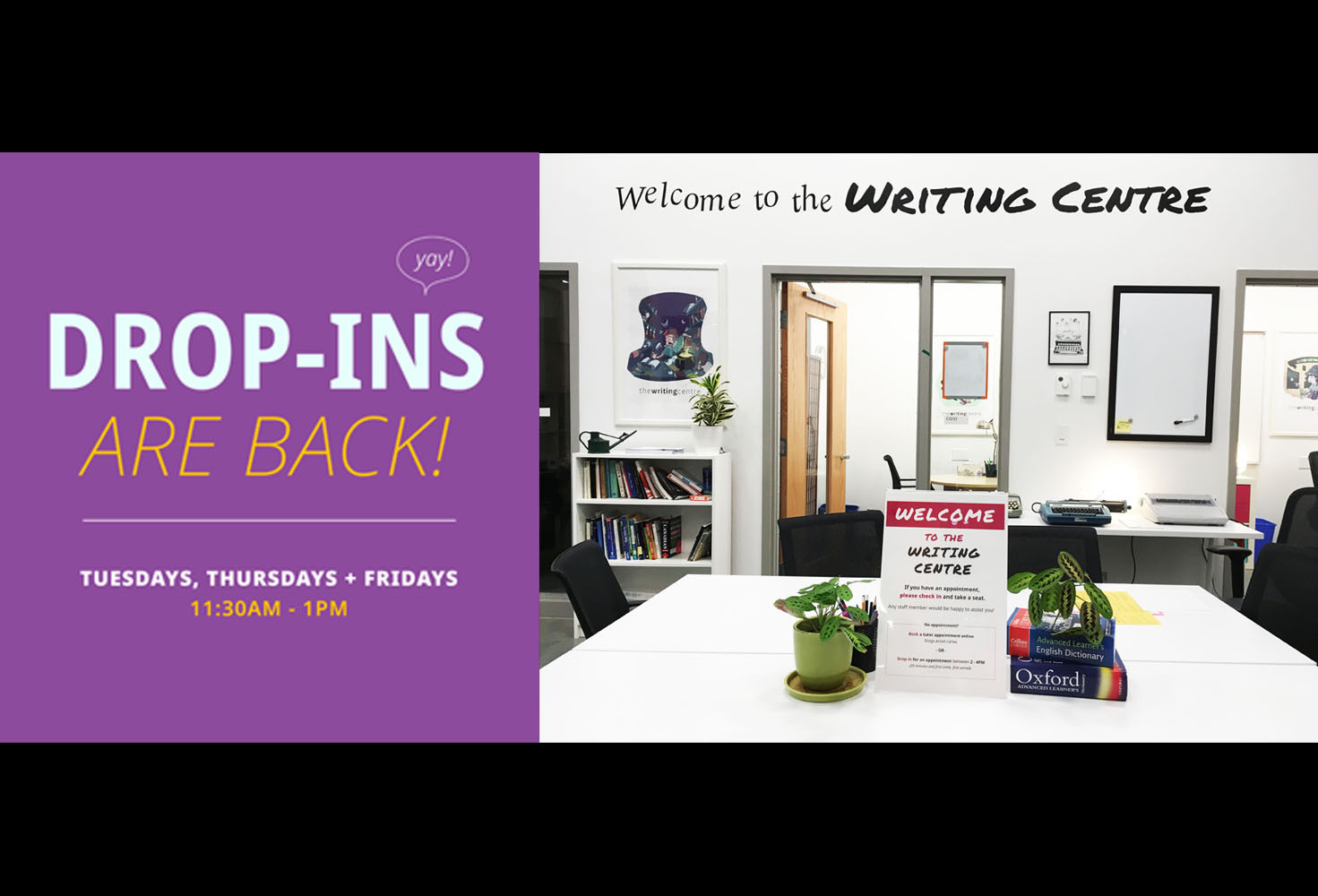 Drop-in appointments are back! Meet with a writing tutor on campus for help on your assignment or personal writing.
In-person drop-in appointments are back at the ECUAD Writing Centre!

During lunch hours on Tuesdays, Thursdays and Fridays, from 11:00AM - 1:00PM, drop by the Writing Centre office in the Library for a quick appointment on a first-come, first-served basis.
No appointment required: just show up with your writing (a second copy would be ideal so we can maintain physical distance). Sign-up starts at 11:00AM.

We also offer:
Online chat appointments: meet with a tutor online through video or text chat. These appointments are great for brainstorming, asking questions about your assignments, or feedback through conversation and collaboration.
Written feedback appointments: upload your paper to our appointment system and get feedback in writing within 24 hours. These appointments are great when you have a lot of writing already done and have a clear understanding of the assignment. They are not good for brainstorming appointments. Please note, the feedback will be in the form of comments and questions - tutors will not do detailed editing for grammar.
You can visit our website at writingcentre.ecuad.ca to learn more about our weekly writing groups and other services we offer! We also have useful resources like writing handouts.