ECU Animation Club - Open for Anijam Signups!
This event is in the past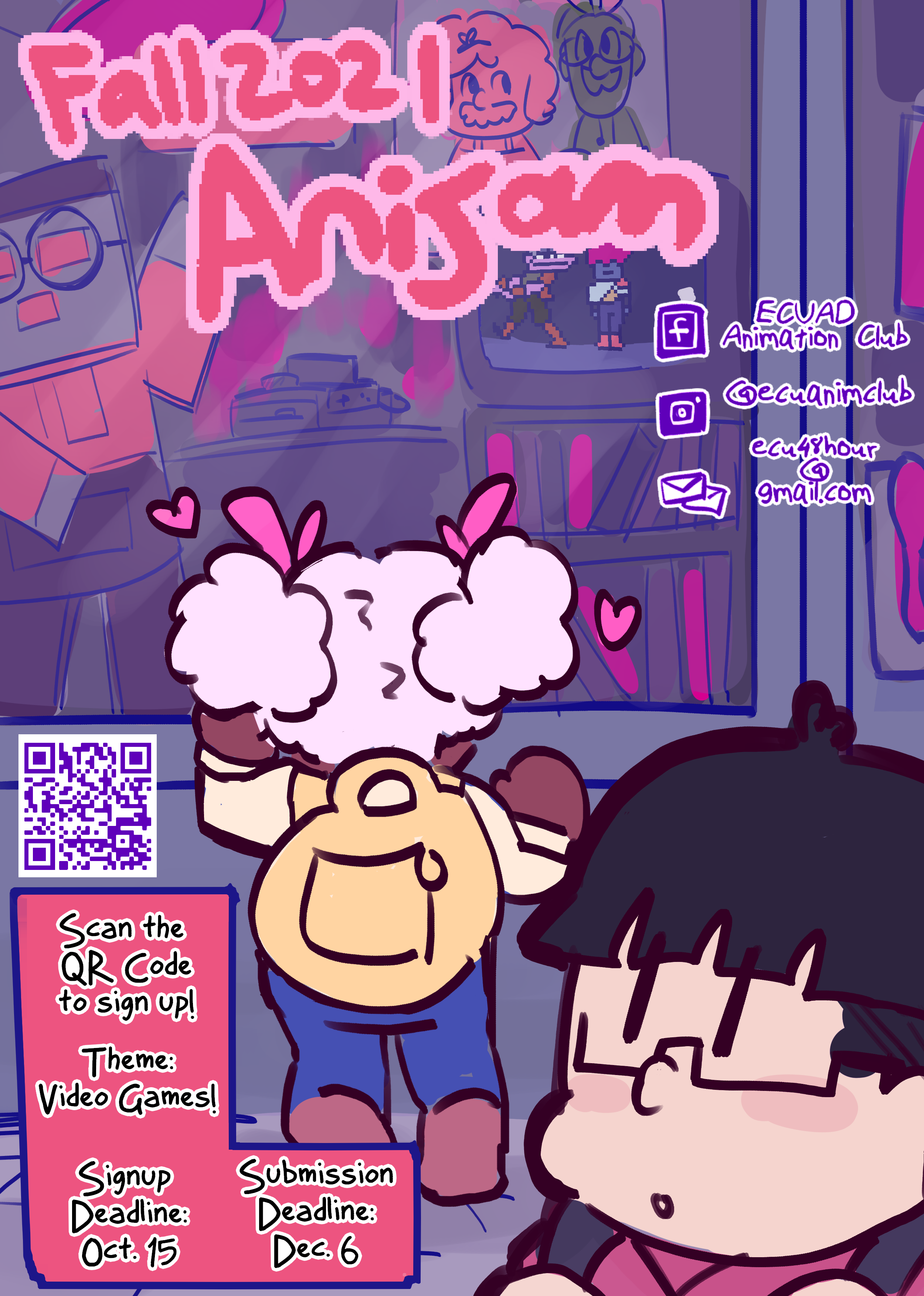 ECU Animation Club is open for signups for our Fall 2021 Anijam! Students and alumni are all invited to join individually or in teams to work on 7-10 second portions of animation, and together we'll make a whole music video themed on video games!!!
Location
Online Attendance
Heya everyone! Exciting news - REGISTRATION FOR FALL ANIJAM 2021 IS NOW OPEN!!
The theme this year will be video games! Be sure to ready your consoles and controllers because this year will be a score smashing blast!!
For an anijam, you will get a piece of the music and animate to it. The song has been split up into 7-10 second clips for each person so be sure to listen and sign up for your favorite part.
Interpret the theme in any way, so long as you animate something that goes with your song and you feel represents video games. If that means basing your animation off of a pre-existing game, you can absolutely go for it!
If you have any questions, don't hesitate to reach out to us! We're available on any of our platforms and happy to help.
Sign-up sheet here: https://forms.gle/3YjExF9tt8cPWJ3QA