DDM Speakers: Film Screening + Q&A | The Magnitude of All Things
This event is in the past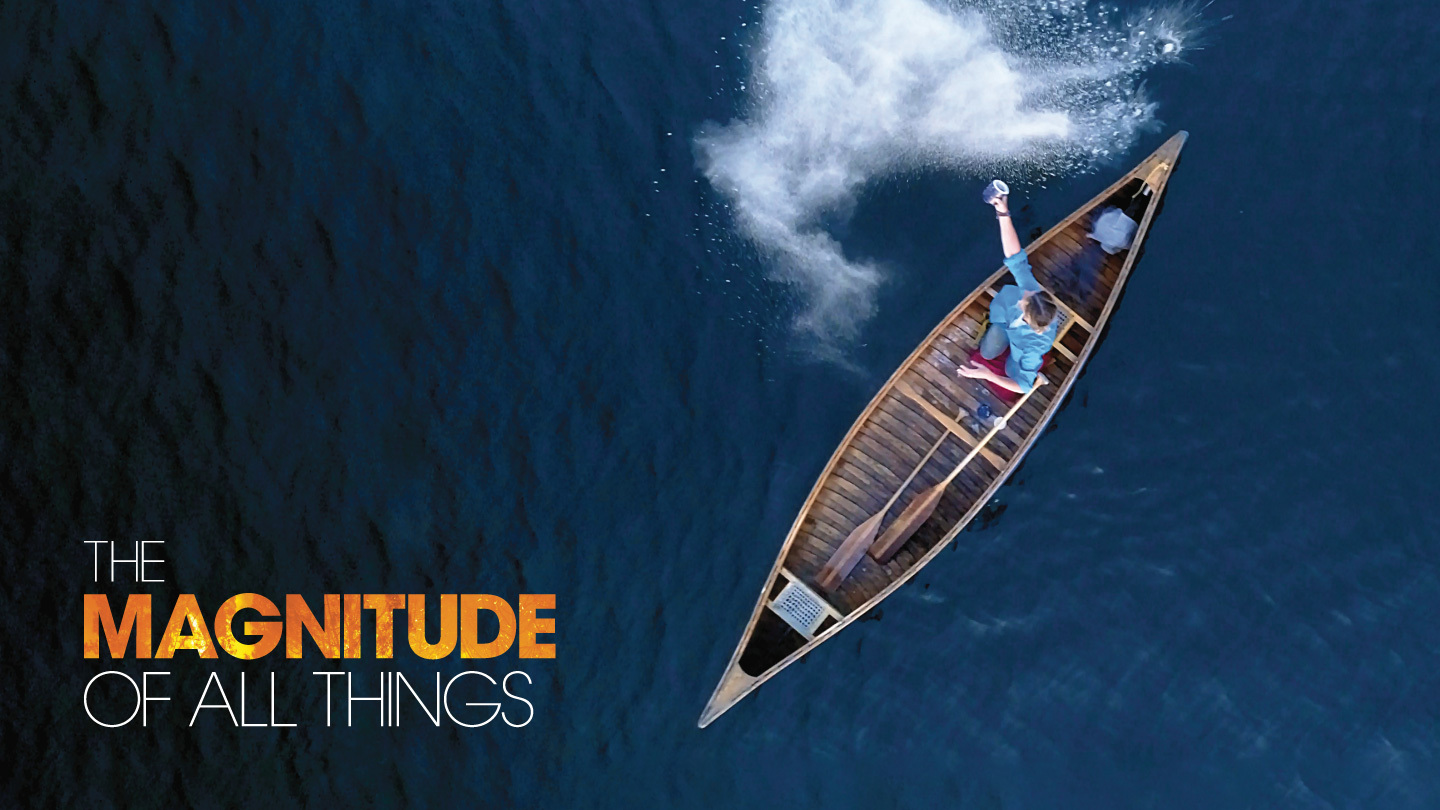 Jennifer Abbott's new documentary The Magnitude of All Things merges stories from the frontlines of climate change with recollections of the loss of her sister, drawing intimate parallels between personal and planetary grief.
Location
On Campus
The Reliance Theatre
Emily Carr University, 520 East 1st Ave See on Map
Online Attendance
Join via Zoom: Meeting ID: 614 5095 2172 | Passcode: 832938
When Jennifer Abbott lost her sister to cancer, her sorrow opened her up to the profound gravity of climate breakdown. Abbott's new documentary The Magnitude of All Things draws intimate parallels between the experiences of grief—both personal and planetary. Stories from the frontlines of climate change merge with recollections from the filmmaker's childhood on Ontario's Georgian Bay. What do these stories have in common? The answer, surprisingly, is everything.
For the people featured, climate change is not happening in the distant future: it is kicking down the front door. Battles waged, lamentations of loss, and raw testimony coalesce into an extraordinary tapestry, woven together with raw emotion and staggering beauty that transform darkness into light, grief into action.
Jennifer Abbott is a Sundance and Genie award-winning filmmaker dedicated to filmmaking as art, philosophy and activism. She is best known as the Co-Director and Editor of THE CORPORATION (2003), still the top grossing and most awarded documentary in Canadian history. In 2020, Abbott released two feature documentaries: THE NEW CORPORATION; THE UNFORTUNATELY NECESSARY SEQUEL (co-director and supervising editor, https://thenewcorporation.movie) and THE MAGNITUDE OF ALL THINGS (writer, director, editor, sound design and co-producer https://www.themagnitudeofallthings.com) which has so far won awards at film festivals in Korea, Italy, California, Toronto and British Columbia. THE MAGNITUDE OF ALL THINGS explores how we face and accept the reality of climate catastrophe while solidifying our determination to engage in the only thing we can now do – resist. While her primary interests lie in writing and directing films about the most urgent social, political and environmental issues of the day, Abbott almost always edits and sound designs her own films. She lives on Canada's West Coast with her twin teenage daughters and son.

This screening and Q&A session will be taking place both online and in person at the Reliance Theatre. Please see below on how to join the screening virtually:

Join via Zoom
Meeting ID: 614 5095 2172
Passcode: 832938

For those planning on attending in person, please be prepared to show proof of vaccination. Masks must be worn at all times.
Funded by the Ian Gillespie Faculty of Design & Dynamic Media.