Hyperfuturism Club Presents: "Sorry To Bother You" (2018) Screening
This event is in the past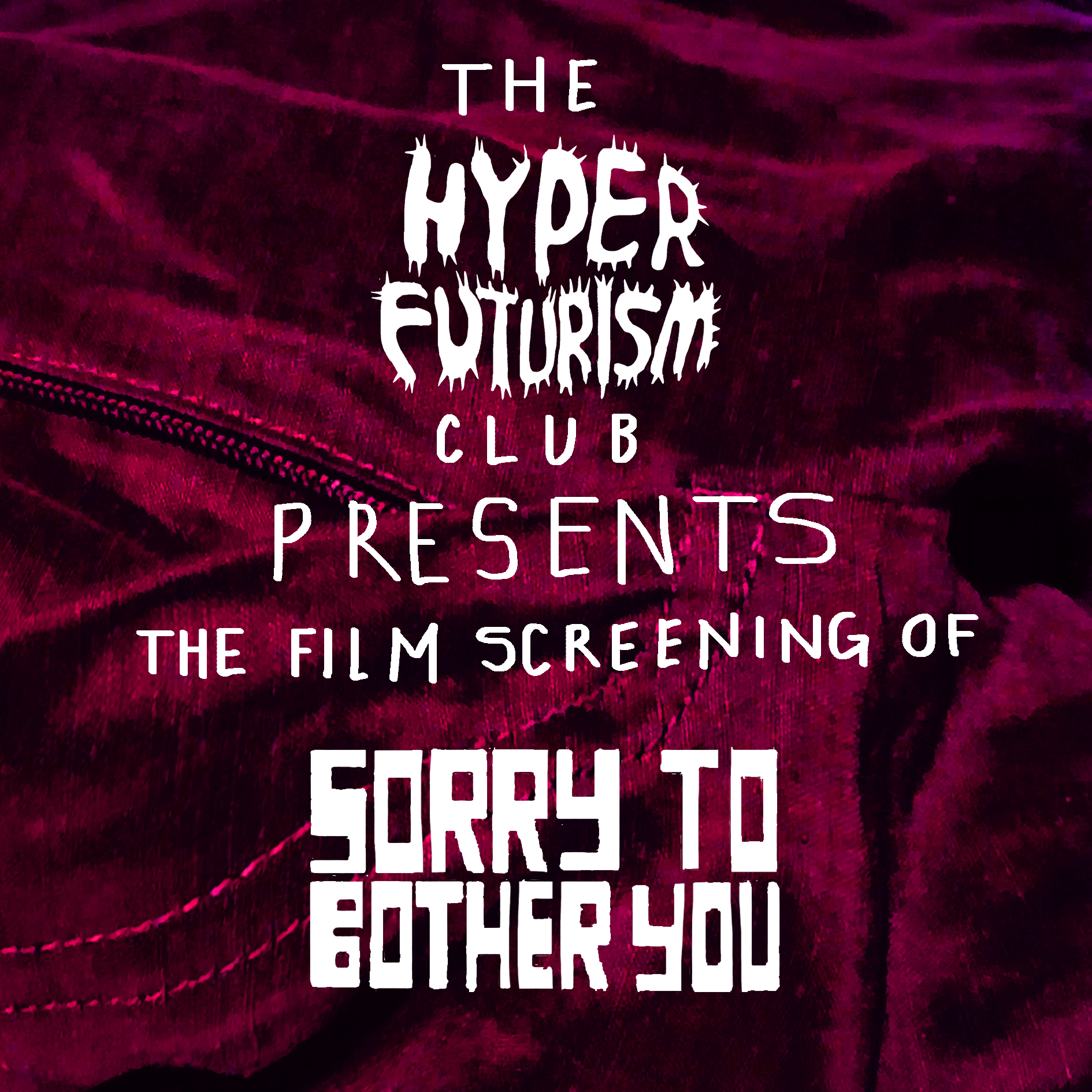 Join the Hyperfuturism Club for an in-person screening of Sorry to Bother You, located in ECU's multi-purpose theatre (D1375).
Location
On Campus
ECU campus; multi-purpose theatre (D1375)
Emily Carr University of Art + Design 520 East 1st Avenue Vancouver, BC V5T 1E1 See on Map
An in-person screening on campus in the MULTI-PURPOSE THEATRE (D1375), which will be amazing for this year and a fun evening. This movie falls under subjects on what our club tries to explore and discuss, so we hope students who see this are left with a billion questions.
Sorry To Bother You is directed by Boots Riley and released in 2018. This movie is a comedy sci-fi and rated R. TW: Armie Hammer, Violence, and Mature Subjects/Language and deals a lot with Racial Injustice and Trauma.
Synopsis: "Telemarketer Cassius Green discovers an alluring method towards success. However, owing to his greed, he ends up fading away from his family and friends."

Please note that no food is permitted inside the theatre! Masks are mandatory.
Register and book a ticket if you are planning on attending as we have limited spots.