Indigenous Art Market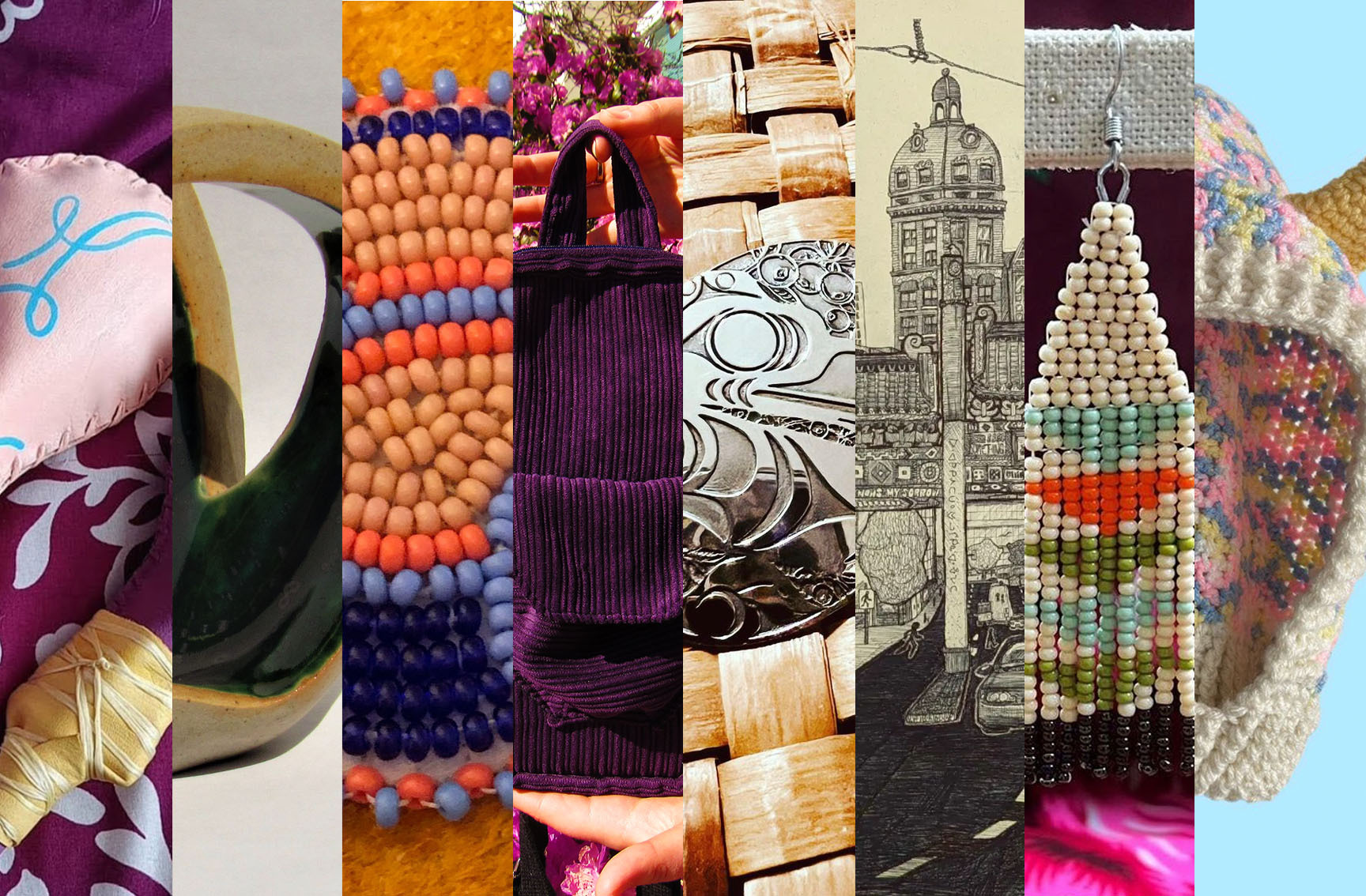 The three-day event features a huge variety of clothing, jewelry, artwork and other collectables from well over a dozen Indigenous artists and designers.
Location
On Campus
Emily Carr University
520 E 1st Ave, Vancouver, BC, V5T 0H2 See on Map
The Aboriginal Gathering Place (AGP) at Emily Carr University is launching its first Indigenous Art Market in celebration of National Indigenous History Month.
Running from 10am to 4pm on June 8, 9 and 10 at ECU, the market will include more than a dozen artists and designers from the ECU community and local area.
A huge variety of items will be on sale, from clothing and jewelry to prints, paintings and other objects and artworks.
Vendors include Indigenous ECU students, staff and faculty as well as a handful of local Indigenous practitioners. In all cases, no fees or commissions are collected for participation.
Admission is free! Come down to celebrate, interact with artists and experience living knowledge.
Participating artists include:
Randall Barnetson
Leila Berg
Cheryl's Trading Post (Cheryl Morgan & James Gregory)
Leanne Inuarak-Dall
Nicole Johnston
Ashley Jones
Zoë Laycock
Maya Martin
Sydney Mercredi
Gerren Peters
Roan Reimer
Cochise Seitcham
Jessey Tustin
Christian Wayne
Nova Weipert
Ella White
Vance Wright