Indigenous Design: Beyond Medicine Wheels, Ox Carts and Inukshuks
This event is in the past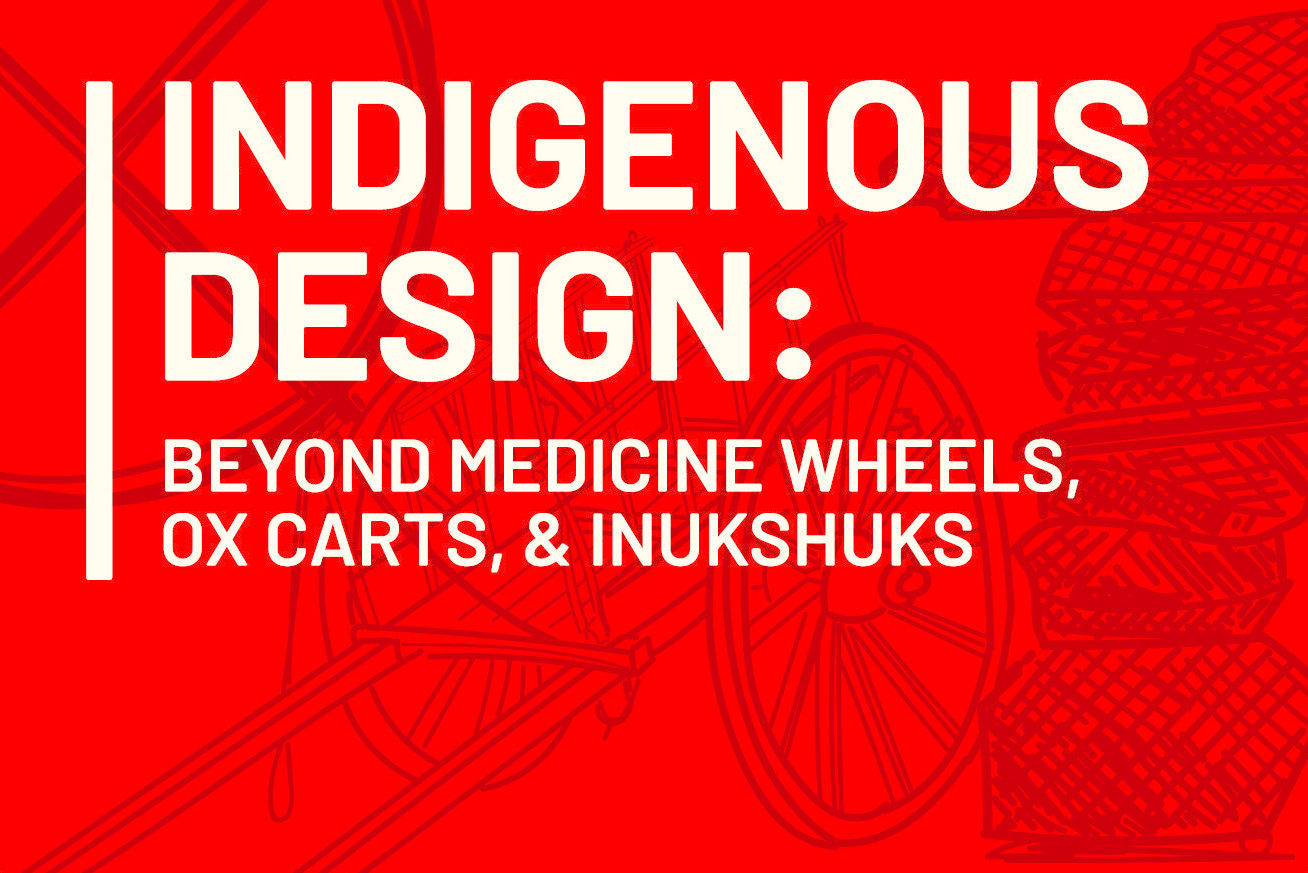 This event is no longer open to the public. We thank you for your understanding.
Location
On Campus
The Communication Design Studio, Room C3215, Level 3
Emily Carr University of Art + Design
520 E 1st Ave, Vancouver, BC, V5T 0H2 See on Map
One of Canada's design leaders, Mark Rutledge, will speak about how the "borrowing" of Indigenous cultural items is impacting Indigenous peoples worldwide.
Rutledge's presentation will tackle the question of why designers, writers and other communication specialists should think twice about using cultural and spiritual symbols in their work.
National President of the Graphic Designers of Canada, Rutledge is a proud Ojibwa from the Little Grand Rapids First Nation who lives and works in Whitehorse, Yukon on the traditional territories of the Kwanlin Dün First Nation and the Ta'an Kwäch'än Council. He acknowledges the difficulties that non-Indigenous people may have in recognizing how the use or mimicking of distinctive cultural items and artwork can affect Indigenous communities, diminishing significance, and supporting stereotyping.
Many practices find inspiration from a diversity of sources. Rutledge recognizes that cultural appreciation and exchange are vital in today's multifarious world, but he encourages caution and reflection. "When non-Indigenous people use and manipulate our culture without permission, regardless of intent, and then call the work their own, the cycle of harm to Indigenous communities is perpetuated." says Rutledge.
Typically, culture is appropriated by members of a group with greater privilege or power for the purposes of profit. It's the reason Rutledge continues to encourage discussion about how to avoid appropriating cultural identity elements. He's seen many examples over the years—from Victoria's Secret headdresses on fashion runways to sports teams dubbed the Washington Red Skins. The use of cultural identity markers for profit has been seen recently in Victoria, where a non-Indigenous artist designed and sold a Northwest Coast style colouring book as their own work.

Mark Rutledge is currently the lead designer of a 100 per cent Indigenous-owned web services company. The firm works in website design, custom software, design & branding, and digital communications for Indigenous groups and their allies across Turtle Island (the Indigenous term for "North America"). They use technology for social, economic and cultural initiatives to achieve better outcomes for Indigenous people.
This talk was generously funded by the Ian Gillespie Faculty of Design and Dynamic Media.